Shark stalks Flume in two-way tussle for Hottest 100 gong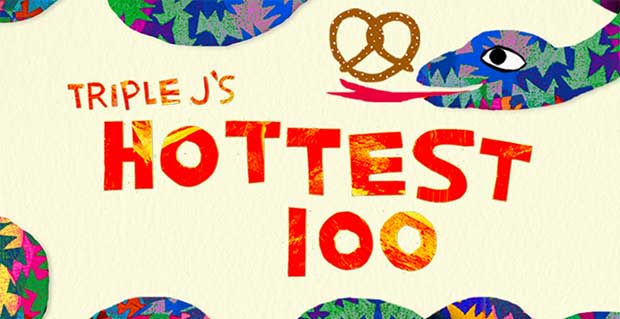 AT the turn of the year, it appeared that Flume was a shoo-in to take out top spot in the annual Triple J Hottest 100 countdown.
But while "Never Be Like You" remains Sportsbet's $1.72 favourite, it now faces strong competition from "Adore" – the $2.30 hit from Amy Shark.
As there are no other tracks quoted under $10, it would be a huge shock if any other artists snuck into the top two.
The closest challenger is Tash Sultana, who holds the third line of Hottest 100 betting with "Jungle" ($11).
Sydney rockers DMA's lead the Like A Version candidates with their rendition of the 1998 Cher hit, "Believe" ($14).

Rounding out the rough chances on $16 apiece are "Papercuts" by Illy, "Redbone" by Childish Gambino, "Starboy" by The Weeknd and "Thick as Thieves" by Temper Trap.
The outright betting is just the tip of the iceberg at Sportsbet, which is running a wide spread of alternative markets for the 2017 Hottest 100 count.
That includes books on the top three and top five vote-getters, the favourites against the field, and a heap of bet specials for specific songs and artists.
Flume is paying even money at $2 to have either three or four tracks in the count, and a tempting $9 to have five.
That outcome could depend on the final position of "Smoke and Retribution", which is among the contenders at $7.50 to rank 101st.
Punters are backing a big boost to overall Australian representation in 2017.
That is especially the case in the top half of the count, where Sportsbet is paying $2.25 for between 14 and 16 Aussie songs to feature in the top 20.
2017 Hottest 100 outright winner betting
All odds provided by Sportsbet.com.au
$1.72 – Never Be Like You (Flume)
$2.30 – Adore (Amy Shark)
$11 – Jungle (Tash Sultana)
$14 – Believe (DMA's)
$16 – Papercuts (Illy), Redbone (Childish Gambino), Starboy (The Weeknd), Thick as Thieves (Temper Trap)
$21 – Say It (Flume), Stranger (Peking Duck ft. Elliphant), The Opposite of Us (Big Scary), Viceroy (Violent Soho), 1955 (Hilltop Hoods)
$26 – Because I Love You (Montaigne), Cocoon (Milky Chance), Death to the Lads (Smith Street Band), January 26 (AB Original), Life Itself (Glass Animals), Next to You (LDRU), On Hold (The XX)
(Others quoted)
Sportsbet Hottest 100 specials
"Jungle" to poll higher than "1955" – $2
Two or more Flume tracks in the top 10 – $2
Top 10 tracks all by Australian artists – $3
"Starboy" to poll higher than "Redbone" – $3
"Just a Lover" to finish 101st – $5
"Papercuts" to finish second or third – $7.50