Shane van Gisbergen completes 15-year first with Bathurst victory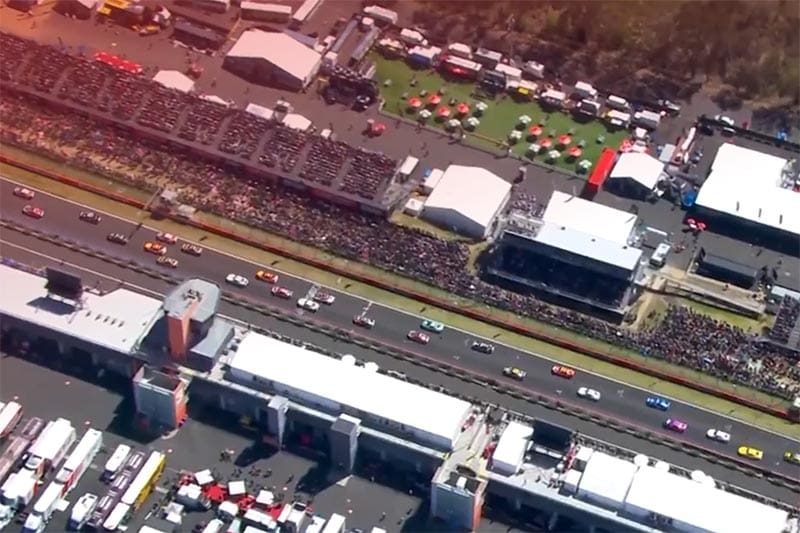 In a thrilling conclusion to his Supercars career, Shane van Gisbergen secured his third Bathurst 1000 championship, marking the first driver in 15 years to achieve back-to-back victories at Mount Panorama.
Teaming up with Richie Stanaway, van Gisbergen made history as part of the first all-New Zealand duo to win the iconic race since 1999, echoing the achievement of Greg Murphy and Steven Richards. The pair stormed to victory from sixth on the grid, overshadowing red-hot favorites Brodie Kostecki and David Russell by nearly 20 seconds.
Paying $4 with Australian online bookmakers, van Gisbergen and Stanaway were expected to be competitive, but their victory by almost 20 seconds over Kostecki was a masterclass and somewhat unexpected.
Despite Kostecki's record-breaking shootout win that had him starting from pole, it was the seasoned van Gisbergen's mastery and finesse that prevailed in the gruelling 161-lap spectacle, witnessed by one of the largest crowds in Bathurst's history. His triumph mirrored that of Jamie Whincup and Craig Lowndes who last secured consecutive Bathurst victories in 2008.
"Amazing. We weren't the fastest car all week, but we worked on the race car," van Ginsbergen said.
Stanaway, who briefly stepped away from Supercars before returning this season, shared his excitement.
"I knew I had a good shot but you never know at this place. I couldn't be happier," he said.
Chevrolet's dominance was evident, with Triple Eight's Broc Feeney initially set to join van Gisbergen and Kostecki on an all-Camaro podium. However, a lap-137 gearbox issue left the young driver devastated as he and teammate Whincup, then in second place, were forced out of contention.
"I'm gutted. The track was coming to us, we were real fast out there. This place can be the best but it can also be the worst," Feeney said.
Anton De Pasquale of Shell V-Power emerged as the top Ford driver, finishing third.
Van Gisbergen's momentous win, his 80th career victory and fifth of the season, not only cements his legacy but also keeps him in the running for a third consecutive Supercars title. After triumphing in three of the last four Bathurst 1000s, the 34-year-old is set to transition to NASCAR, following a spectacular debut win in Chicago in July.
"I'm really gonna miss it. I love this place. I'll be back. For now, this is the perfect way to say goodbye," van Gisbergen said.
The Bathurst race also highlighted Chevrolet's continued dominance, with Camaros clinching 21 of 24 wins this season. This dominance intensified the frustrations of Ford teams, especially after their requests for technical adjustments to the Mustangs were declined days before the celebrated Australian race.
Ford's Cam Waters, a consistent top-three starter at Mount Panorama, saw his hopes for victory evaporate following a crash by co-driver James Moffat on lap-70.
The eventful race also saw Supercars legend Craig Lowndes's aspirations for a landmark victory in his 30th Bathurst 1000 thwarted after just 18 laps due to a broken gear lever mount. Despite rejoining the race, even the formidable Lowndes couldn't recover the lost ground, finishing in 26th place.