Punters clean up on LA Lakers NBA title win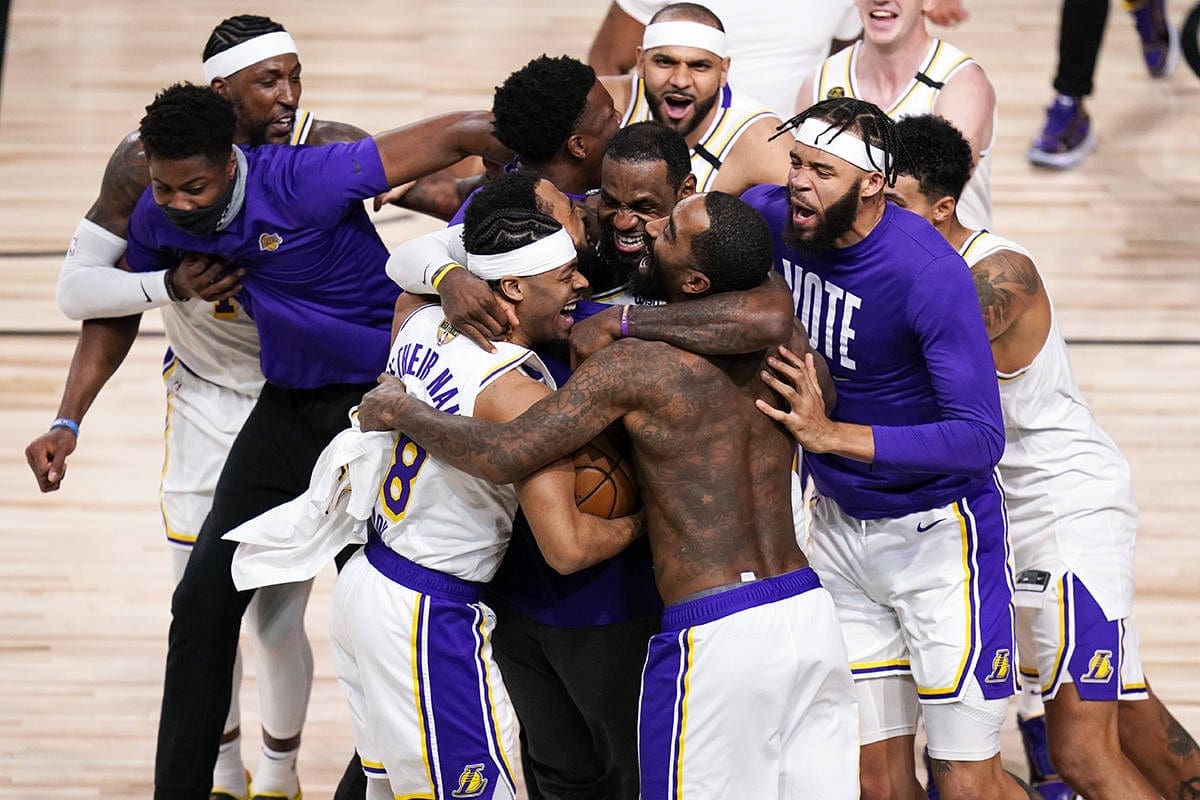 Punters across Australia have celebrated winning basketball betting selections with the Los Angeles Lakers taking out the 2019/2020 NBA title after they won Game 6 of the Finals over the Miami Heat 106-93.
On September 14th, one TAB customer plonked $100,000 at $2.40 on the Lakers to win their 17th championship in franchise history, which has resulted in a $240,000 payday.
Another TAB punter has collected $50,000 after they placed $10,000 at $5 on August 21 – which was the early stages of this season's playoffs – on the Lakers to secure their first NBA title since the 2009/2010 season.
Bets of $66,078 at $1.28 (September 30), $40,000 at $1.04 (October 1) and $61,450 at $1.02 (October 4) were also wagered on the LeBron James-led Lakers to win this season's NBA championship before and during the Finals against the Heat.
NBA betting is available at TAB on the 2020/2021 NBA championship and the Los Angeles Lakers are $3.50 favourites ahead of the Los Angeles Clippers ($5), Milwaukee Bucks ($6) and Golden State Warriors ($8). Other online bookmakers have also been quick to post their NBA odds.
2021 NBA Championship Title Odds
$3.50 Los Angeles Lakers
$5.00 Los Angeles Clippers
$6.00 Milwaukee Bucks
$8.00 Golden State Warriors
$13.00 Brooklyn Nets
$17.00 Dallas Mavericks, Denver Nuggets, Philadelphia 76ers
$21.00 Boston Celtics, Houston Rockets, Miami Heat, Toronto Raptors
$34.00 Utah Jazz
$41.00 Portland Trail Blazers
$67.00 New Orleans Pelicans, Oklahoma City Thunder
$81.00 Indiana Pacers, Phoenix Suns
$101.00+ other teams