PokerStars to withdraw from Australia when legislation confirmed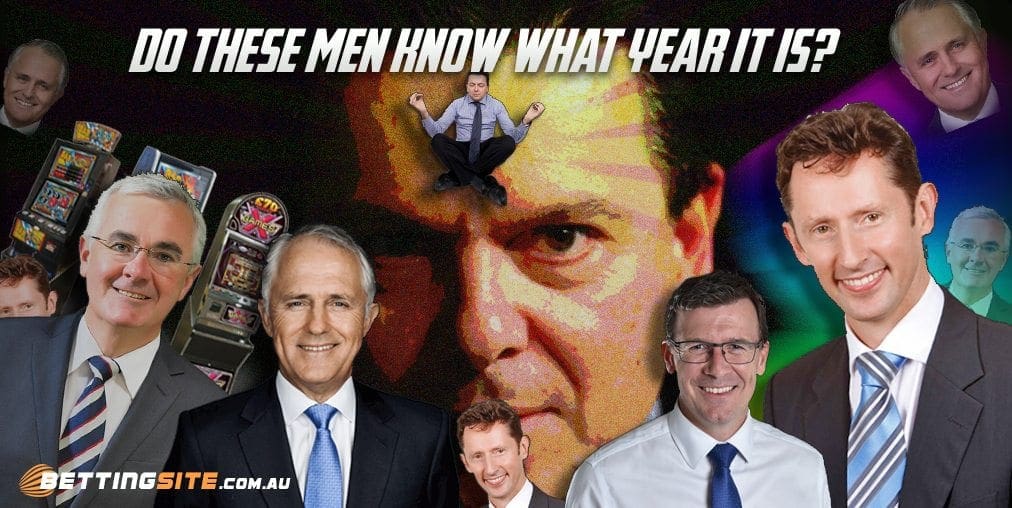 POKERSTARS has vowed to pull out of Australia when legislation banning offshore gambling sites passes the House of Representatives.
The poker giant has upwards of 60 million members across the world with the Australian market estimated to be about 2 per cent of their gross income.
The company has contacted existing Australian players via email to update them on the current climate in Australia, ahead of the next legislative sitting of Parliament in May.
"The Australian Senate recently passed the Interactive Gambling Amendment Bill (2016) and it now sits with the House of Representatives," it reads.
"The bill will effectively ban all online gambling sites that are not locally licensed under Australian State or Territory law.
"It's with great sadness that we have to say that if this bill is passed it means we will have to halt real money poker play for you and all other Australian players."
A Change.org petition lobbying the government to exclude poker from the IGA amendments was started by the Australian Online Poker Alliance with it already having over 2300 signatures, with limited exposure.
The game's popularity has continued to bloom since Joe Hachem won the 2005 World Series of Poker against all odds, with the Melbourne poker pro one of many to slam to the amendment changes.
Other high profile endorsements have come from people like Australian cricket great Shane Warne, who was the official 888 Poker ambassador, prior to the company withdrawing its services to Australians.
The Aussie Millions poker tournament at Melbourne's Crown Casino, which attracts the best players in the world each year, will also be impacted with many satellites being played online.
On a daily basis you can play at Crown Casino and other licensed casinos with the cheapest buy-ins usually upwards of $100, in contrast online you can play cash games for as little as 50 cents per game.
It is also a hugely popular game in Australian pubs with 10s of thousands visiting venues across the country, often for a weekly tournament, which is perfectly legal.
"Australian poker players have built up a fantastic community over the last couple of decades and we're proud of the part we've played in helping it to grow and welcoming so many great Aussie players to our tournaments around the world," the Pokerstars email read.
"We respect the Australian Government's intentions. Keeping players safe is a mission that we share wholeheartedly. We'll work as hard with governments and regulators around the world as we do internally to ensure that PokerStars provides the safest and fairest games around.
"We're committed to keeping you informed and to support the game in all its shapes and sizes, wherever it may be in the world. We will continue to be actively engaged in lobbying for the safe and sensible regulation of online poker, both in Australia and elsewhere."
Pokerstars also confirmed they would continue to service Aussie players until the new laws were in place, they also said players will be able to cash out funds after they have withdrawn.
The narrative from Australian politicians has largely been that the government was moving on offshore gambling to protect players from being ripped off, or becoming addicted to gambling.