Betting sites accepting BPAY
As far as innovation goes, Australia is not exactly at the cutting edge when it comes to online offerings.
However, there is one superb creation that has made our lives a hell of a lot easier.
Find out how and where to make secure payments for online betting with BPay.
Bookmakers that support BPAY payments

This is my table
In the ultra competitive world of online sports betting, bookmakers not only have to offer the best odds and widest variety of markets they also have to make sure their back of house stuff is in order so that punters can actually utilise their services quickly and easily.
And with that, just about every online bookmaker worth a grain of salt will offer its punters the opportunity to use BPAY to deposit funds into their betting accounts.
So you will find the method available anywhere you go, and, while a major consideration when choosing a bookmaker is exactly how you're going to pay your funds into your account, you should not be using that as your only point of reference for signing up with a particular provider.
We've sifted through the online offerings across the World Wide Web and come up with the best bookies for Australian gamblers right now.
Sign up with one – or better yet, more – to ensure you're looked after and have an enjoyable punting experience.
What is BPay?
We go all the way back to November 18, 1997, when the first BPAY transaction was made.
On that day, it was mooted as a secure way to pay bills over the phone.
Within a year, there had been more than 9 million transactions, with 70 per cent of those made over the phone by 1999.
In the year 2000, there were some $9 billion worth of transactions made using BPAY, an exponential increase from humble beginnings.
By 2008, online payments had exceeded phone payments, indicating the digital age had well and truly taken hold.
In 2005, the transactions using BPAY exceeded $90 billion – a 10-fold increase on the year 2000. In 2012 transactions on the internet were 92 per cent, compared to just eight per cent by phone, a far cry from the 70 per cent of 1999.
In May 2013, they cracked the one million mark for payments processed each day.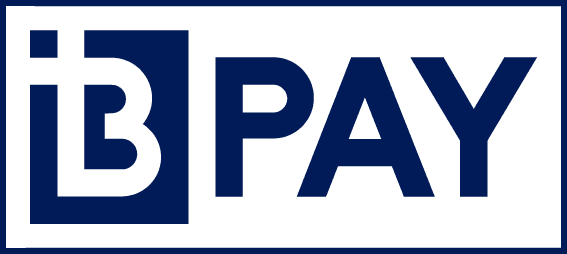 The system now processes around $290 billion worth of payments every year.
Today, you can still use the system to pay just about any bill over the phone, but, in a tech savvy world, it's been adapted to the online domain.
From your electricity to your phone bill and everything in between, BPAY has evolved into an all-encompassing system that even allows you to make deposits into your online betting accounts.
And things are about to get a whole lot easier.
You see, BPAY are an innovative bunch and they are not far off launching a service that will allow people to pay instantly using email addresses – like paypal – or phone numbers.
On its website, BPAY markets itself as leading the world as a single bill payment service accepted across the banking system.
"Today BPAY offers fast, secure and convenient bill payments through over 150 Australian financial institutions, such as banks and credit unions, covering over 95 per cent of the consumer banking market.
"That means most Australians can now enjoy the convenience of paying their bills with BPAY.
"And with BPAY offered on over 45,000 bills (via 23,000 billers and more than 23,000 Sub Billers), these businesses cover a spectrum of industries with over 299 industry (ANZSIC) codes represented in the BPAY biller file.
"We now accept more payments than ever.
"In fact, each day we process on average 1.5 million transactions to the value of $1.3 billion."
BPAY is now used by 67 per cent of all adult Australians and represents much more than just the best way to pay utility bills.
It is now used for online purchases, top ups, and business to business payments.
And, of course, to deposit money into your punting account.
Now you know the history of BPAY, we'll take you through why it is important to your punting experience.
How do I pay into my betting account using Bpay?
There are very few downsides to using BPAY to send your funds to your sports betting account.
It is safe and secure, and very quick and very easy.
All you have to do is find the deposit section on your online bookmaker's website and click to pay.
Then you obviously have to enter how much you want to transfer into your betting account.
Click ok and then it is done.
Of course, the one down side to paying into your betting account using BPAY is that you simply must plan ahead.
That is because your funds won't be immediately available to you.
You will first need to wait one or two business days for it to appear in your account.
So those spur of the moment bets will be tough to put on.
Look at it on the bright side, though, that could be a very good thing.
It means you are forced to put more time into your punting strategy and therefore gives less chance for silly bets or chasing your losses – you can't do it if it's not there.
That makes it worth it.
Recommended!
How do I withdraw with BPAY?
This is a bit of a no-brainer – you can't withdraw using BPAY.
Typically, if you're making your deposits using the BPAY system, you will be withdrawing your funds using electronic transfer – and that's almost easier than using BPAY anyway.
It will simply be a case of selecting withdraw funds at your online bookmaker's website, then simply entering the figure that you seek to withdraw and pressing 'OK'.
It really is that easy. But no, you can't actually withdraw using BPAY.
Who owns BPAY?
In short, the big banks own BPAY and use it as a method of customer retention.
The long version?:
BPAY Pty Ltd operates the BPAY Scheme for all its Members and is a wholly owned subsidiary of Cardlink Services Limited (Cardlink).
Cardlink is owned equally by Australia and New Zealand Banking Group Limited, Commonwealth Bank of Australia, National Australia Bank Limited and Westpac Banking Corporation.