NBA multi odds, best bets & specials – Saturday, April 7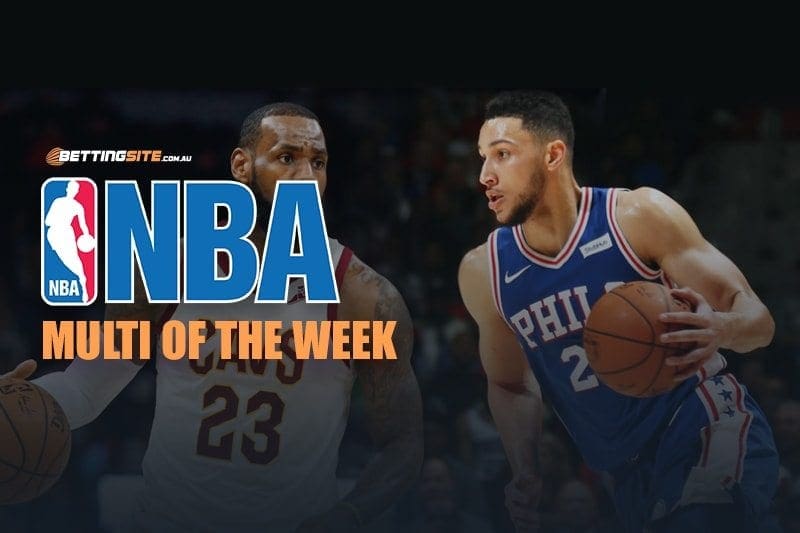 WITH only a handful of games remaining for each team, the NBA regular season is almost over.
Teams are positioning themselves for the playoffs and for some, the next fortnight is do or die.
With so much excitement around the league, we turn our attention to Saturday's fixture.
Plenty of short end odds gives punters many combinations to create a winning multi.
Here's what we have made ahead of Saturday's matches.
NBA Saturday April 7 multi
Hornets to beat Magic – $1.42
76ers to beat Cavs – $1.65
Celtics to beat Bulls – $1.16
Raptors to beat Pacers – $1.30
Heat to beat Knicks – $1.20
NBA Multi odds = $4.34 @ Sportsbet
This week's multi is fairly simple when you look at each game individually.
The Magic have found themselves at the bottom of the East, above only the Hawks. Charlotte may be ineligible for playoff contention, but that won't stop Dwight Howard from beating his old franchise at home.
76ers haven't played this well since Allen Iverson was making shots. Cleveland coming off a back-to-back without a recognisable point guard is a worry for Cavs fans. This game being the highest odds in the multi is one to watch. Winner takes third seed in the Eastern conference Playoffs.
Even without Kyrie Irving, the Celtics can manhandle the poor Bulls. Chicago rely too heavily on rookies and sophomores to win against the second seed in the eastern conference.
The Pacers host the Raptors in a big game for both franchises. Raptors win and they secure number one seed. DeMar DeRozan will be too much for Victor Oladipo and his squad to handle in this matchup.
The final leg is the easiest of the lot. The Knicks are a poor team without their unicorn Kristaps Porzingis. Miami with the help of Dragic and Whiteside are heavy favourites and with good reason.
Best bets for NBA Saturday
Philadelphia 76ers -3.5 handicap: If Philadelphia is going to win you can expect it to be by at least four points. JJ Reddick is in good form and will be hard to guard in Ohio. Ben Simmons to also play a monster match against his hero Lebron. SportsBet's $1.95 is a fair value.
Boston Celtics 11+ win: The talent possessed by Jaylen Brown and rookie teammate Jayson Tatum is second to none when compared to their draft class. Celtics will utilise their strengths and build some confidence leading into the playoffs. The $1.92 provided by Sportsbet is quite alluring.
Pacers and Raptors over 208.5 Total Points: Every player on the court is capable of producing high numbers and filling the stat sheet. In a close match we expect both Franchises to come out the blocks firing and scoring heavily form the opening quarter.