NBA Friday multi betting, value odds & best tips – March 22 specials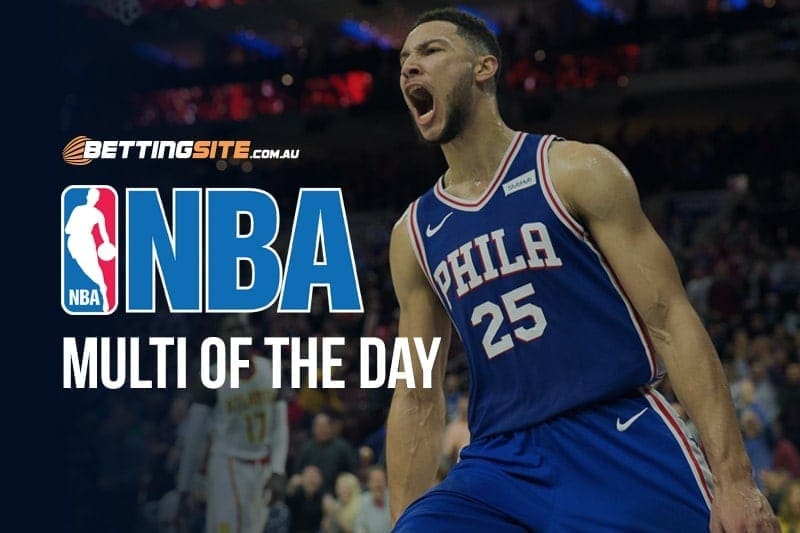 NBA Fridays always have a match worth watching, but this week, it has a handful.
Some teams will be vying for a spot in the playoffs, others will be going up against their Conference rivals.
Nikola Jokic and the Denver Nuggets will go head-to-head with Bradley Beal and the Wizards in Washington.
A red-hot Utah Jazz will look to extend their four-match winning-streak against the Atlanta Hawks.
ALSO READ: HOW TO BET ON NBA
After blowing a 25-point lead against the Nets two nights ago, the Sacramento Kings will look to get back on the winner's list against the Dallas Mavericks.
On top of the Western Conference standings sits the reigning champs, the Golden State Warriors, who will travel to Indiana to tackle the Pacers.
NBA Friday March 22 Multi
First match begins at 10:00 am AEDT
Nuggets to beat the Wizards @ $1.36
Jazz to beat the Hawks @ $1.31
Kings to beat the Mavericks @ $1.27
Warriors to beat the Pacers @ $1.14
NBA Friday March 22 multi analysis
When you are playing the second match of a back-to-back, the last team you want to encounter is the Denver Nuggets, but this is the reality that the Wizards face this Friday.
Nikola Jokic will school the Wizards front court with his flashy passing and skills, which is why he is one of the best centres in the league.
If not for Bradley Beal, the Wizards would barely have a win for the season, but even Beal can't save them in this match.
Form is always highlighted and considered when creating a multi, this next match is the perfect example.
Utah has won four straight games and is doing it comfortably, but the Hawks are not in the same boat. Atlanta has lost three matches in a row and does not look like it will be able to handle Donovan Mitchell and the Jazz.
The Sacramento Kings and the Dallas Mavericks are two teams transitioning into a new era.
The Kings, will be led by De'Aaron Fox and Buddy Hield, while the Mavericks will have Luka Doncic running the show.
The Kings will come out on their home court and beat the Mavericks in what will be an impressive match.
Even though the final leg will rely on a team playing on the road, it is still the shortest valued leg. The Golden State Warriors are just too powerful to handle, unless you are at full strength or in scintillating form.
The Pacers have lost their past three matches and have only won four of the last 10, while the Warriors are in a similar boat, they will enter this match with a healthy roster.
Only Demarcus Cousins and Shaun Livingston are in doubt for the Warriors who will come out and beat the Pacers with ease, especially if the aforementioned two men play.
Latest NBA betting news & tips