Macquarie-led consortium aims to trump Tabcorp's Tatts takeover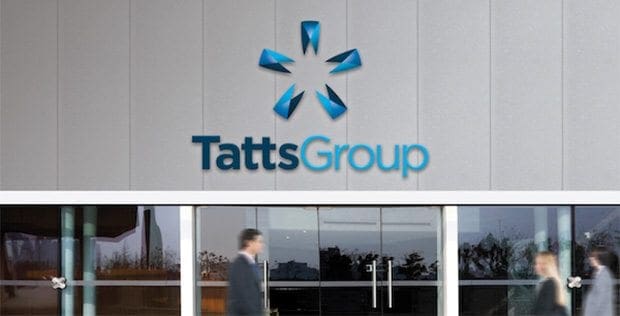 TABCORP'S takeover of Tatts may be in jeopardy after a consortium led by Macquarie Holdings made a bid on the lottery giant.
In a statement released on Wednesday, Tatts said the consortium is prepared to pay between $4.40 and $5 for each Tatts share.
Comparatively, Tabcorps's deal in October valued Tatts shares at $4.34, which could drop even further to a price of $4.14, based on market projections.
"The Tatts Board and its advisers will assess the indicative Proposal including its terms, underlying financial assumptions and conditions, and will provide further update on the outcome of that review as soon as practicable," the statement said.
It is understood the consortium plans to split the wagering and gaming business to either sell or list separately.
The statement from Tatts went on to say that the company-proposed Tabcorp merger is in the 'best interests' of the company and will go ahead unless they receive an offer they cannot refuse.
"The Directors of Tatts continue to believe the proposed Tabcorp merger is in the best interests of Tatts shareholders and unanimously recommend the proposed Tabcorp merger, in the absence of a superior proposal and subject to an independent expert concluding the proposed Tabcorp merger is in the best interests of Tatts shareholders."
"In the event of any material developments in relation to either the indicative proposal or the proposed Tabcorp merger, Tatts will make a further announcement."
Could the new Tatts bid open the door for a Ladbrokes Coral takeover of Tabcorp?
If Tatts elects to sell to the Macquarie consortium, the $3 billion proposal by Ladbrokes Coral to take over Tabcorp could be back on the agenda.
English betting giant Ladbrokes Coral approached Tabcorp back in November about acquiring the company to help enhance its global brand and bypass new legislation, which will make it harder for overseas agencies to operate within Australia.
At the time Ladbrokes Coral said they had no interest in acquiring Tatts alongside Tabcorp, which means the Australian betting giant may be tempted to cut their losses and sell.
November's bid was the second attempt by Ladbrokes to take over Tabcorp and create a foothold in Australia.
A company representative said back in 2013 when the original takeover was mooted that Australia was a priority for the company.
"The acquisition of this fast growing business represents an excellent opportunity for Ladbrokes to establish a strong presence in Australia, in line with our strategy to extend geographic reach to key regulated markets."
Our take – Is the new bid a win-win for Tatts and Tabcorp?
To our eye the Ladbrokes Coral takeover of Tabcorp looked like a terrific business strategy from both sides.
Tabcorp get out of a volatile market they were fighting so hard against after dominating for decades, while Ladbrokes Coral gets the foothold in the Australian market that they so desperately crave.
Ladbrokes Coral never wanted any piece of Tatts – which is why a sale to the new consortium makes sense from both Tabcorp and Tatts' perspective.
Tatts get to look after its shareholders with a deal that is substantially better than the Tabcorp one, which they said all along was the priority. Tabcorp gets to buy out of an arena which is continuing to shift into the online realm.
It seems like a deal that should go through as it benefits all parties, but big business does not always follow conventional logic, so it is anyone's guess how this new proposal develop.