Kyrgios through to Wimbledon final after Nadal withdrawal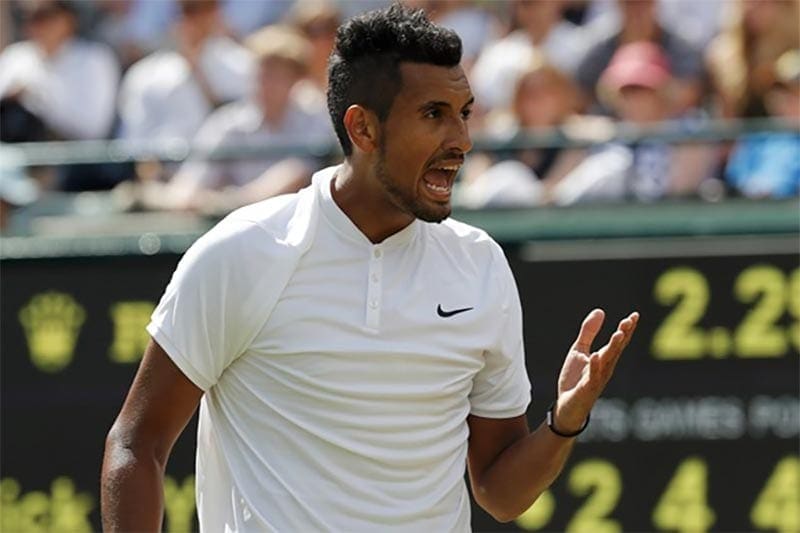 Australia's polarising tennis player Nick Kyrgios is through to the Wimbledon final, after 22 time grand slam champion Rafael Nadal withdrew from their semi-final clash overnight.
Nadal had heroically battled through a five-set quarter-final win over Taylor Fritz and had declared that he would battle on against Kyrgios, but just hours before the scheduled start the Spaniard quit citing his abdominal injury.
Kyrgios is now a $4 chance to be crowned Wimbledon champion with tennis betting sites, but he will have to overcome Novak Djokovic ($1.22) or Cameron Norrie ($23) to win his first grand slam.
Nadal, 36, was attempting to add to his two Wimbledon wins and keep his grand slam year alive after winning the most recent Australian and French Opens.
Kyrgios, whose antics at Wimbledon this year have divided tennis, defeated Cristian Garin to advance to his first ever grand slam semi-final and now will head to Sunday's Wimbledon Final.
His opponent will be either top-seeded Djokovic or ninth-seeded Norrie, with this clash due to be played on Friday.
Kyrgios is a fiery tennis player and he has drawn the ire of a lot of established tennis players through the years.
Can Kyrgios win Wimbledon and does he offer value in betting?
We are not recommending a Djokovic bet here, the champion is just too short $1.22 with Australian bookmakers. The odds are simply too short.
Kyrgios at $4 would be our pick considering he will be better rested than either opponent and also is already in the final.
While he may not have the history that Djokovic has, Kyrgios will not play scared and could use his edge to pull out the win.
It's shaping up to be an interesting finish to this tournament, and while Nadal's exit hurts the intrigue, the remaining three competitors have no shortage of entertainment value.