Kiwi punter conquers The Everest with humungous windfall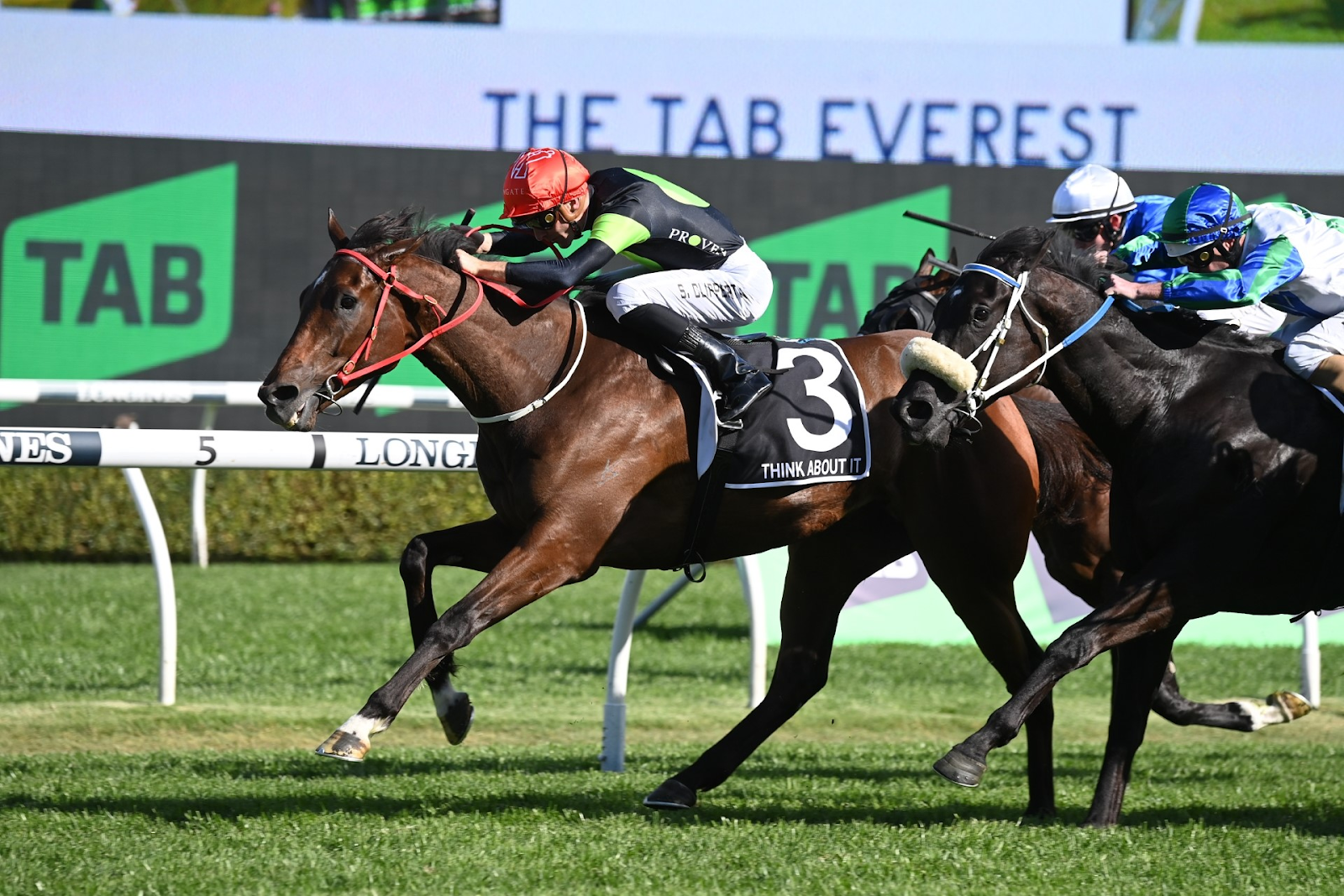 In a staggering stroke of luck, a punter from New Zealand successfully predicted the exact finishing order for The TAB Everest race, pocketing a whopping $10 million in the process.
The TAB Everest, renowned as the world's wealthiest turf race with a prize pool of $20 million, saw Think About It clinch the top spot, followed by I Wish I Win and Private Eye. While the top three were the favored bets, the gambler's genius lay in accurately placing the subsequent nine runners.
Also read: How to bet on racing
This Auckland resident, who wished to remain unnamed, entered the free competition available to all NZ TAB account holders. The odds of nailing the finishing sequence were astronomical – one in 479,001,600, to be precise.
In an interview with the NZ Herald, the flabbergasted winner remarked, "I didn't put too much thought into my picks and just dropped the runners where I thought it could go. Honestly, I could not believe I'd won it. I actually thought it was a hoax when they first rang me – I called the TAB back, and it took quite a lot of convincing before it sank in. To have pulled it off, winning $10 million in a free-to-play competition, is truly incredible for my family and I."
Godolphin's pair, In Secret and Cylinder, clinched the fourth and fifth positions. They were followed by Hawaii Five Oh, Espiona, Buenos Noches, Shinzo, Overpass, Mazu, and concluding with Alcohol Free.
The NZ TAB Everest Mega Millions promotion, with its grand prize of $NZ10 million ($A9.2 million), aimed to amplify awareness about the prestigious Randwick race in New Zealand, especially given that the locally-bred horse I Wish I Win was among the frontrunners.
This sprinter, helmed by trainers Peter Moody and Katherine Coleman, competed under the NZ TAB and its ally, Entain's slot.
Ensuring every participant had a fair shot, the promotion was restricted to a single entry per person. Given the unlikely scenario of someone predicting the order accurately, NZ TAB, along with Entain, insured the promotion.
Cameron Rodger, the Managing Director of Entain New Zealand overseeing NZ TAB, lauded the winner.
"The Everest is the world's richest race on turf and this customer has managed to take home more than the winner's purse by pulling off one of the most impressive selecting feats we have ever seen," he said.
"The race had over 400 million possible finish results, and he managed to nail the exact one needed. We're thrilled with the customer engagement this innovative competition was able to generate and a huge congratulations to our winner."