Free betting tips for Tomic vs. Bautista Agut, Wimbledon 2016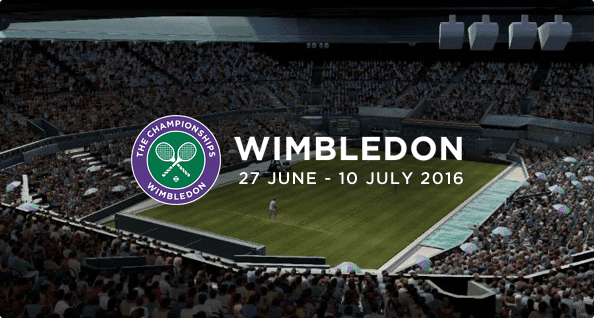 Round 3 – Bernard Tomic vs. Roberto Bautista Agut
Where: Wimbledon, London
When: 8pm AEST on Saturday, July 2, 2016
Where to watch: 7Two
The match of the day sees 14th seed Roberto Bautista Agut faces Australia's 19th seed Bernard Tomic in the third round of the 2016 Wimbledon Championships.
Both men are currently ranked inside the top-20 players in the world and the duo possess all the tools required to progress deep into Grand Slam tournaments.
Let's take a look at how the pair got to this stage and what's in store for Saturday night.
The road to the third round
Bernard Tomic
Fernando Verdasco – 4-6, 6-3, 6-3, 3-6, 6-4
Radu Albot – 7-6, 6-3, 6-7, 6-3
Roberto Bautista Agut
Jordan Thompson – 6-3, 6-3, 6-3
Mikhail Kukushkin – Withdrawal
Head-to-head record
The two have never met on the professional circuit.
Wimbledon 2016 form
Two contrasting paths to the third round for both men.
Bernard Tomic faced stiff opposition from both tour veteran Fernando Verdasco and the London elements.
The match between the two stretched out over two days and five sets, but eventually Tomic progressed.
He had to front up the next day for his match against Moldovan qualifier Radu Albot, but the Aussie got through relatively unscathed to book his place in the third round.
Tomic looked to be cool and composed in the second round, but admitted he did not have it all his own way.
"It was a dogfight and I needed to give everything out there," he said.
Roberto Bautista Agut's passage through to Saturday has been an easy one.
After breezing past Australian Jordan Thompson in straight sets in round one, the 14th seed sauntered through the second round without playing a single point as Mikhail Kukushkin withdrew.
A win against Tomic would ensure the Spaniard at least matches his best ever finish at the All-England Club.
'Energy-wise he'll be a lot better than me'
The polar opposite routes the two players have taken to the third round has not been lost on Tomic, who believes his opponent will have an advantage over him come Saturday.
Bautista Agut has only played three sets so far this year at Wimbledon – exactly a third of the amount Tomic has completed.
The young Australian also had the onerous task of backing up the next day after a five set slog-fest against Verdasco.
Tomic believes his opponent's skill set, alongside the comparative lack of match minutes, puts the Spaniard in a strong position for their third round match.
"He competes well, he's an amazing mover and that's why he's close to top 10," Tomic said.
"He's at a career-high ranking now of around 13 or 14 and I heard he got a default today so energy-wise he'll be a lot better than me."
Tomic vs. Bautista Agut match betting
Odds provided by WilliamHill.com.au
Bernard Tomic – $1.90
The bookies cannot split the pair going into the third round.
Both men are taking decent grass form into the contest, but the Spaniard's overall record in the last month reads much better than Tomic's.
Bautista Agut at Wimbledon in particular looks to be in great touch.
He cruised in his second round match, winning 75 percent of his first serve points.
If he can replicate anything close to those numbers on Saturday, it spells trouble for his opponent.

Tomic looked energy-sapped at times in his second round match, but found a way to get past the plucky qualifier despite needing four sets to do so.
The Gold Coast product hit 54 unforced errors against Albot – a statistic he will have to clean up if he is to progress through to the fourth round.
There is no doubt Tomic will relish the additional day off after effectively playing two matches over the course of three days.
Will the additional time on court be a factor in this match?
We think it will be.
Bautista Agut is in the form of his life and, given he has only played three sets in two rounds, we think he will have far too much in the tank for Tomic.
Winner: Roberto Bautista Agut – $1.90
Pick a 2016 Wimbledon multi bet of four legs or more at William Hill and win up to 40 per cent extra. You can also get up to $50 cash back if only one leg fails.