Five Australian sports stories that would make great movies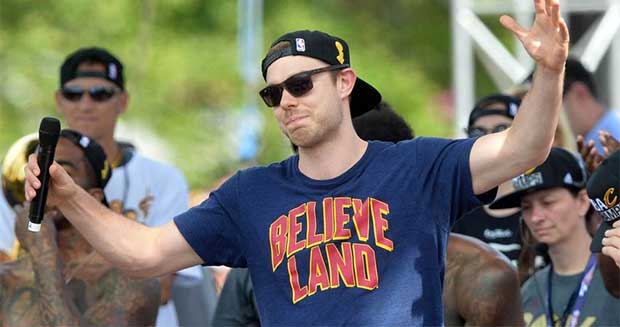 AUSTRALIAN sports movies that are actually worth watching appear remarkably thin on the ground.
But, with the revelation that Aussie NBA point guard Matthew Dellavedova's remarkable underdog story will be told on the Hollywood big screen, we've decided to take a look at some other great Aussie sporting stories that we reckon should make it to film.
Western Bulldogs: 'Forever, Sons of the West'
It was the flag no one saw coming.
The strugglers from Melbourne's west, on the AFL's biggest stage and actually winning it.
What a charmed story it was.
It had been 62 years since the Dogs' first and only premiership.
Back then they were called Footscray and a bloke named Teddy Whitten was leading the way for the red, white and blue.
Flash forward to 2016 and this was a Bulldogs side that overcame the greatest of adversities.
They lost their inspirational captain Bob Murphy to know injury early in the season and were ravaged by key men going down throughout.
Yet they scraped into the eight – finishing seventh – and then somehow knocked over the West Coast Eagles – in Perth – then made it past triple premiers Hawthorn, before rolling the upstart Greater Western Sydney side at Spotless Stadium. Three away games, three wins.
Then the tough, experienced Sydney Swans awaited at the MCG and boy, was it a tussle.
Back and forth, neck and neck throughout, the Dogs finally got hold of the match, pulling out a fairy tale three goal win, 13.11 (89) to 10.7 (67).
The sheer magnitude of a club that nearly died back in the late 80s, lifting itself off the canvas, reaching three preliminary finals since, but never being able to take the final step until now is remarkable, but it is also the individual stories that make things even greater.
Big Tom Boyd, the million dollar bust who is now a premiership hero.
His three goals and brilliant performance throughout the match is now etched in Doggies' folklore.
It doesn't matter if he never plays another decent game.
South African Jason Johannisen might have had his critics for butchering it a little bit, but he was the only player to produce a four quarter performance and his run and dash added to the spectre of the match.
Clay Smith lost a mate in the lead up to the grand final and wore his heart on his sleeve and don't forget the captain, Murphy.
He's the tragedy in all this. A mentor to so many, he had to watch from he sideline as his teammates stormed home.
But that's footy.
Stephen Bradbury: 'Doing a Stephen Bradbury'
It was the Aussie sporting moment that created its own verb.
Stephen Bradbury was never, ever, in a million years, going to win a medal on the ice at the 2002 Winter Olympics.
Yet that is what he did, in the most improbable of ways.
In the quarter finals, an opponent was disqualified, putting him through to the semi.
In the semi, he was in last place, before three of his opponents crashed, giving him first place and a pathway into the final.
You'd think that's where the charm ends.
Not likely. The sporting gods were smiling on Bradbury as, in last place again, all four of his opponents crashed in the final – with just 50m to go, leaving him to cross the line for the gold medal.
Now every single sporting moment involving a team coming from behind or overcoming impossible odds is known as 'Doing a Stephen Bradbury'.
Choc: America Brought It on Themselves
Admit it.
You hate Anthony Mundine.
Just about every body does.
But that doesn't mean his story isn't among the most fascinating and captivating in all of sports.
Whether you think he is a messiah or a pariah, plenty of junk comes out of his mouth.
And that makes for good headlines and, in turn a good story.
His controversial comments in the wake of the September 11 attacks have forever made him on the nose in the USA. He's attacked Australia's most beloved Indigenous athlete Cathy Freeman, attacked opponent Daniel Geale over his Aboriginal heritage – before being hammered in the ring – and alienated the LGBTQI community by saying Aboriginal culture and homosexuality were not compatible.
But there are two sides to The Man.
His bizarre views and his remarkable sporting talent.
You would be hard pressed to find another Australian who has had as much success as Mundine has had across two professional sports.
Mundine was one of the great stars of the NRL 1990s, before deciding he had had enough in 2000 and gave up the sport for a boxing career.
There are just so many plotlines.
The fact that his old man Tony was once a boxer he fought across four weight divisions. The guidance he gave to his son in becoming the athlete he is today.
Mundine's remarkable upset of Antwun Echols in 2003 that put him on the map.
Of course, you couldn't make a Mundine movie without Danny Green, perhaps his most despised foe.
Their battle in 2006 is still the biggest Aussie pay per view fight in history, Mundine defeating the Green Machine.
The two still trade barbs and are slated to fight again next year.
Mundine lost the super middleweight title to Manny Sciacca, but then got his hands back on it by knocking to Sam Soliman in 2007.
Michelle Payne: 'Payne's Prince makes history'
No one gave top female jockey Michelle Payne and her mount Prince of Penzance a hope in hell of winning the Melbourne Cup.
We mean no one.
Any one that told you differently was either flat out lying, a mug punter who backs the outsiders, or just too optimistic.
No woman had won the Cup in 154 incarnations of the race.
But, so it was, the $101 pop somehow blew by a crack field in the 2015 Melbourne Cup, piloted home by the first and only woman to ever win the race that stops a nation.
The cherubic Payne smashed through the glass ceiling then launched into the entire racing industry over its treatment of women, before bringing her down syndrome brother, strapped Stephen Payne in for the celebrations.
Later, Payne would suffer severe injuries from a race fall at Mildura, sporting a massive scar across her stomach from surgery, and then secure a dual trainer/jockey licence in Victoria, which put her at odds with racing's governing bodies in other states.
Controversy, triumph and adversity. Everything you need from a sporting movie.
'Warnie'
One of Australia's greatest, most popular and most polarising cricketers ever, Shane Warne, needs only one word for his movie title.
Not really an underdog story – Warnie was both an accomplished cricketer and footballer at a young age, growing up in the affluent Bayside suburbs in Melbourne – Warne's story is just so damn interesting for the character that he was and is, both on and off the field.
Australia's greatest ever leg spinner, his dalliances with stars like Liz Hurley, his tinder controversies and his penchant for baked beans and vegemite on tour would make for some compelling viewing. He's already had a stage show, now it's time for the big screen.
[interaction id="583e3f2e2c68737507379bdb"]