Egyptian Bullet chases four straight at MV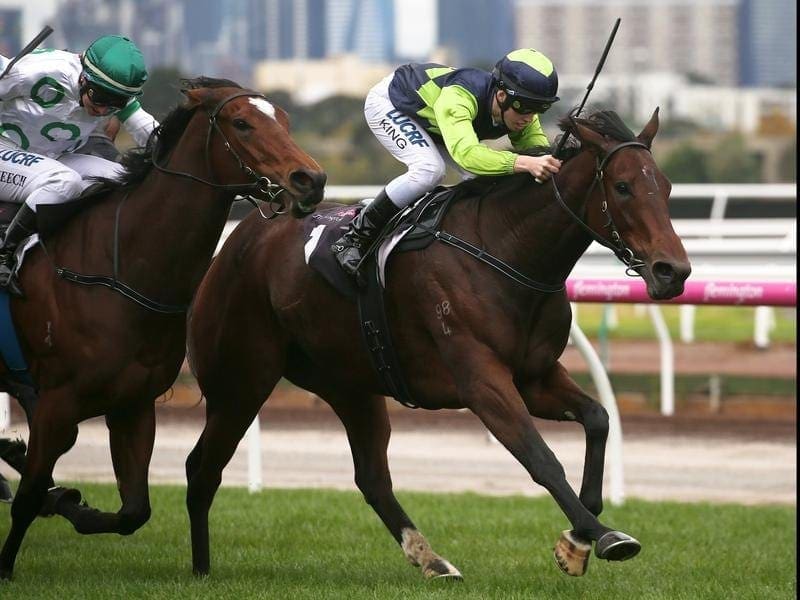 Egyptian Bullet will be out to stretch her winning sequence to four when she runs at Moonee Valley.
Trainer John McArdle is happy to fly under the radar with Egyptian Bullet.
The filly will attempt a fourth straight win when she runs in the fourth heat of the A R Creswick Series at Moonee Valley on Saturday.
Egyptian Bullet has won six of her 11 starts which hasn't surprised McArdle who has long known the filly's ability.
What has surprised McArdle is the scant regard paid by bookmakers and punters.
Not that McArdle is complaining after Egyptian Bullet scored at $21 at Sandown on May 9 and at $19 at Flemington 10 days later.
"They were pleasant surprises," he said.
"We've always held a very good opinion of her and she has a very good winning record but struck a couple of hard tracks that didn't suit her in the spring.
"But we were confident she'd make it to city grade this time in."
McArdle is confident Egyptian Bullet has carried her form through from her recent victory over 1200m, a trip she runs over on Saturday.
He said she worked well at Mornington on Tuesday and as long as she gets through the rest of the week, and draws a good barrier, she will take her place on Saturday.
One change from her Flemington win will be senior rider Jamie Mott taking over from 3kg claiming apprentice Lachie King who has ridden the filly in her past two wins.
"Lachie's done a good job but Jamie knows her very well," McArdle said.
"If she runs well on Saturday she'll be going to the final of the Creswick Stakes which is a non-claiming race so I wanted to give Jamie another spin on her before the final."
McArdle said the filly could have a freshen-up following the A R Creswick Final at Flemington on July 7 with a view to the early stakes races for mares in the spring.
"We think she's more of an autumn horse but we're mindful that she doesn't like really hard tracks," McArdle said.
"We'll see how she is after her next couple and decide from there."