Cumani out to better his dad's Cup efforts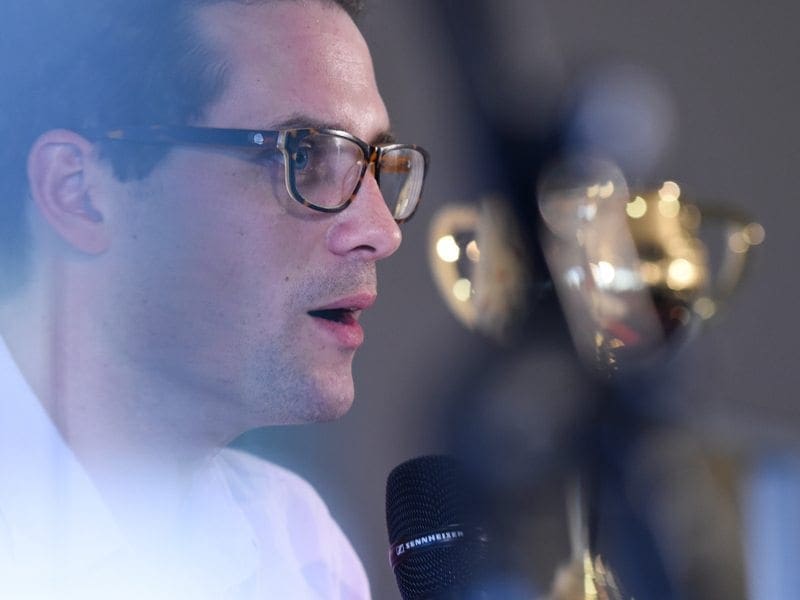 Trainer Matt Cumani will be claiming a victory for the Aussies should he win a Melbourne Cup.
Should he win the Melbourne Cup in his first year as a trainer, Matt Cumani expects his father's overwhelming reaction will be one of pride, with maybe a hint of jealousy.
English trainer Luca Cumani has had two runners-up and a third placegetter in the Melbourne Cup, falling short by just a nose in 2008.
Victorian-based Matt Cumani believes his father will be hugely proud should he better those efforts with Grey Lion on Tuesday.
"There might be a little bit of jealousy but there shouldn't be because he's played a huge part in this," Cumani told AAP.
"Without him I would never have been in this position and wouldn't have the skills and the knowledge needed to have a horse in the Cup."
While his dad is always there should he need help, Cumani said the best fatherly advice has come through his upbringing.
"My style of training is all thanks to him really. And I hope it works on Cup day."
Cumani is still pinching himself that he even has a Melbourne Cup contender so early in his training career.
"In first year to be sent a horse that had a possibility was one thing," he said.
"Then to be able to come through with it and see him improve like he has and settle into Australia well, and then to finally get into the race is just unbelievable."
Cumani got the chance with Grey Lion thanks to OTI Racing's Terry Henderson.
"I was keen that early in Matt's career he had a high-profile horse," Henderson told reporters on Sunday.
"Matt is a very capable trainer. Although he's only in his first year he's had experiences that young guys would die for both with Ed Dunlop, with American trainers and of course with Chris Waller out here.
"So he was ideally placed to go on and get something decent in his first year."
Henderson hopes Grey Lion will deliver OTI a Cup win, having come agonisingly close with Luca Cumani and Bauer, who failed by just a nose to catch Viewed in 2008.
Glen Boss has the ride on the five-year-old stallion, runner-up in last week's Geelong Cup.
"He's won it three times so he's had some practice," Henderson said.
Should the Irish-born horse who has mostly raced in France win the Cup, England-born and Ballarat-based Cumani will be claiming a victory for the Aussies, not the Poms.
"I'm Ballarat based – it's an Aussie win. There will be Waltzing Matilda I think, not the Union Jacks and God Save the Queen.
"I'd like to think somewhere deep down that it's the UK taking on the world and having come down here and decided that really the best place to win the Cup was from Australian turf."