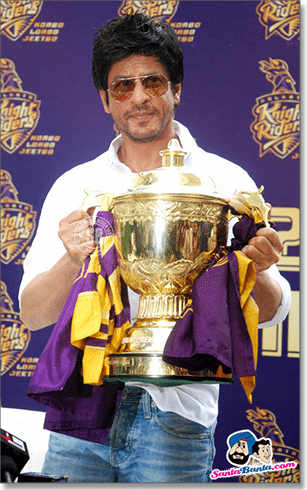 Since its foundation in 2008, the Indian Premier League – or IPL – has quickly grown to become the most popular domestic 20/20 competition in the world today. Big money draws top talent from all corners of the globe, so much so that the IPL Player Auction is now almost as big an occasion as the tournament itself.
The IPL is played in April each year and features eight teams from major cities all around the country. Boasting many of modern cricket's mega-stars and a faster pace of play than either Test or ODI games, the Indian T20 comp has plenty to offer both hardcore fans and keen punters.
Australian Bookies for Indian Premier League Betting
There are a plethora of online bookies that take bets on the IPL. Our favourite IPL betting sites have a reputation for great odds, tight security and safe, hassle-free online banking. On top of that, each of our top bookmakers offers jaw-dropping sign-up bonuses as well as continual promotions like inflated odds on certain events, "mega bets" and cash back offers.
Each of our recommended cricket betting sites can be easily accessed by your mobile device too, either by download the free betting app or through their browser-based mobile website.
Check each bookie for their terms and conditions. Sign up bonuses are not available to customers of Victoria, Western Australia, New South Wales and South Australia due to state legislation, although SBS can let you in on a little secret: if you sign up at a bookie, within the first few days they will email you bonus offers.
Tips for betting on the IPL
When betting on the IPL there are many things to keep in mind. First and foremost, you should have accounts with multiple online bookmakers so you can find yourself the best odds and bonuses.
If your are betting on the futures market, ask yourself how your team did in the previous season. Did they buy well during the player auction this season? Do they have a legitimate chance with the players they have on their roster? Do the players chosen have a good IPL record, or do they have experience in Indian conditions?
When making head-to-head bets, ask yourself whether you see value in the odds. Is it a home or away game? Does your side go into the match missing any star players, whether it be through injury or any other factor? What are the two teams' history against each other?
A popular way to bet on the IPL is through a multi bet, which combines several single wagers onto the same ticket. You could have 10 match results, or you could combine a win bet on a team with a top run scorer in another game, followed by a win bet on the third game in your multi.
Teams and past winners of the IPL
Eight teams compete in the IPL, although two – Chennai Super Kings and Rajasthan Royals – are currently serving suspensions due to match fixing scandals. Their places for the 2016 and 2017 Indian Premier League seasons have been filled by Gujarat Lions and Rising Pune Supergiants, both of which are expected to disband when Chennai and Rajasthan return in 2018.
Chennai Super Kings
The Super Kings have asserted their dominance over the IPL competition from the get-go thanks to stars such as Dwayne Bravo, Brendon McCullum, Suresh Raina and captain MS Dhoni. Besides their back-to-back competition wins in 2010 and 2011, they have also finished runner-up on four occasions. Up until IPL 2016, which they missed through suspension, CSK were the only franchise to have reached the playoffs every season.
Delhi Daredevils
The Daredevils have never really set the competition alight, enduring sporadic performances year in, year out. Since their inception they have never progressed past the semi-finals and have fluctuated between making the semis and lurking at the bottom of the table, coming dead last twice in the space of eight years. The 2016 Indian Premier League season was their fourth in a row without making the playoffs.
Kings XI Punjab
Based in Mohali and coached by Indian batting guru Sanjay Bangar, Kings XI boast a long association with Australian players. Adam Gilchrist skippered the side between 2011 and 2013, while George Bailey, Mitchell Johnson, Shaun Marsh, Glenn Maxwell and Marcus Stoinis have all donned gold and red. Despite all the international talent on the roster, KXIP have missed the finals seven times in nine seasons and finished dead last in three.
Kolkata Knight Riders
Knight Riders have proven themselves skilled enough to go all the way, winning the title in 2012 and 2014, but they have also managed to come second last (2013) and dead last (2009). They are captained by Gautam Gambhir and coached South African legend Jacques Kallis, who starred for KKR between 2011 and 2014. This side doesn't have the big names of some of the other sides in the IPL, but it has a solid bowling unit in Morne Morkel, Andre Russell, Shaun Tait and star Bangladeshi allrounder Shakib Al Hasan.
Mumbai Indians
Captained by the hard-hitting Rohit Sharma and coached by one of the most successful Australian Test captains, Ricky Ponting, it is easy to see why the Mumbai franchise done well in recent times. They reached playoffs every year between 2011 and 2015, winning the IPL title twice, and conquered the rest of the world by taking out the now-defunct Twenty20 Champions League crown in 2011 and 2013. Indians have benefitted hugely from the presence Sri Lankan slinger Lasith Malinga – the IPL's all-time leading wicket taker.
Rajasthan Royals
The Royals started strongly, winning the inaugural Indian Premier League title in 2008 with help from the likes of Shane Warne and Shane Watson. Since then it's rather gone downhill, however, as they have only made the semis on two other occasions (2013 and 2015). They won't get a chance to improve upon that record until 2018, having copped a two-year ban due to franchise owners' involvement in illegal betting activity.
Royal Challengers Bangalore
This side is loaded with world-class talent. AB de Villiers, Chris Gayle and all-time IPL top runscorer Virat Kohli make up the most brutal top order in the competition, while Australasian quicks Adam Milne and Mitchell Starc – when available – provide striking power that few teams can match. Yet RCB have never won the competition, finishing runner-up in 2009, 2011 and, incredibly, when they seemed to have it in the bag in 2016.
Sunrisers Hyderabad
With the exception of the fill-in teams, Sunrisers are the newest of the IPL franchises. A promising debut season saw them reach the 2013 finals, but the following two years saw them slump to consecutive sixth-place finishes. They turned things around in dramatic fashion in 2016, however, with Aussie opener David Warner – currently the only foreign captain in the IPL – leading from the front as Hyderabad stunned RCB in the final to claim their maiden title in only their fourth season.
Gujarat Lions
Featuring many of the banned Chennai franchise's star players, Brad Hodge's Lions threatened to jump the competition in 2016 after winning six of their first seven games. They couldn't take that form into finals, however, exiting in straight sets after finishing top of the table in the league phase.
Rising Pune Supergiants
Based in Maharashtra, the Supergiants fared rather less well than their fellow fill-ins in IPL 2016. Seventh out of eight teams was all they could manage despite a roster featuring plenty of quality local and international talent, although injuries to Mitchell Marsh, Kevin Pietersen, Faf du Plessis and Steve Smith certainly didn't help.
Types of bets on the Indian Premier League
Head-to-head: This is a fixed odds bet you can make on each individual match of the IPL. It is a bet on which team you think will win each match. The odds are adjusted according to who the bookies deem more likely to win each individual game. Check across your multiple online betting accounts for the best odds on each game.
Futures betting: This is a bet you can make at the beginning of the season when odds are fixed on who you think will win the competition overall. Once the season is underway the odds are adjusted gauged by each teams win/loss record. You can often find exceptional odds a few month out from a tournament.
Leading run scorer or leading wicket taker: This is a bet you can make on each game for who you think will be either the leading run scorer or leading wicket taker for any given game.