Can Lebron and the Cavs level the NBA Finals in Game 4?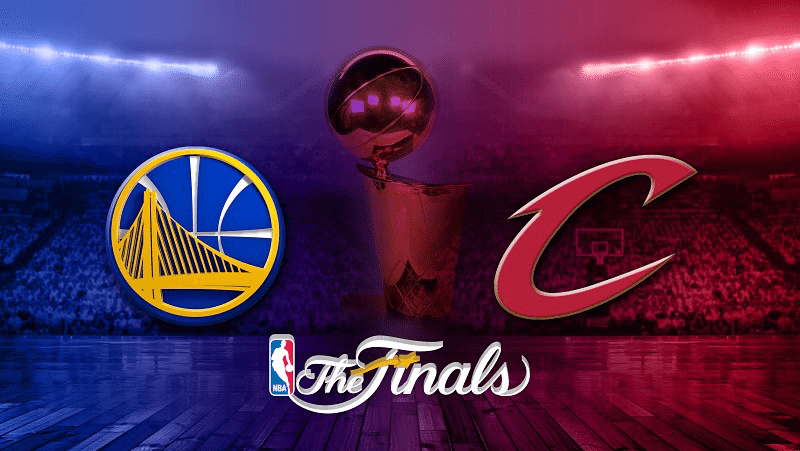 Golden State Warriors at Cleveland Cavaliers, Game 4: Saturday, June 11, 2016, 11.10am AEST, watch on ESPN
Series schedule:
Game 1 Golden State Warriors def. Cleveland Cavaliers, 104-89
Game 2: Golden State Warriors def. Cleveland Cavaliers 110-77
Game 3: Cleveland Cavaliers def. Golden State Warriors 120-90
Game 4: Saturday, June 11, 2016, at 11am AEST, at Cleveland
Game 5 (if required): Tuesday, June 14, 2016, at 11am AEST, at GS
Game 6 (if required): Friday, June 17, 2016, at 11am AEST, at Cleveland
Game 7 (if required): Monday, June 20, 2016, at 10am AEST, at GS
Golden State Warriors lead the series 2-1

WHAT is it in this NBA Finals series about home court advantage?
The Golden State Warriors and the Cleveland Cavaliers have both looked dominant at home, yet dour on the road in this finals match up so far.
The closest margin in the finals to date was the 15-point win that the Warriors posted in game two, a display by Cavaliers that ESPN analyst Stephen A Smith labelled 'disgraceful'.
The Cavs were able to bounce back in a big way on the back of their superstar duo Kyrie Iriving and LeBron James, who combined for 62 points.
James attributed the win to Irving's ability to control the ball on both the offensive and defensive end.
"Kyrie pretty much took over the game," James said.
Warriors coach Steve Kerr reiterated 'The King's' statement.
"He was just really aggressive," Warriors coach Steve Kerr said of Irving.
"He's a great player. He had a couple of tough games, and I thought his play kind of mirrored their team's play. You spend two or three days listening to everybody say things about you that don't feel that good, usually you bounce back.
"I thought they bounced back and played a fantastic game, and Kyrie played a great game."
On the other side of the court, MVP Steph Curry was uncharacteristically off on his usual prolific shooting output, posting just 28 points.
Australian Warrior Andrew Bogut believes the side as a whole needs to step up if they are to win back-to-back titles rather than relying Curry to carry them across the line.
"Obviously he's not putting up video game numbers, so everyone thinks he's playing horribly but he's not the problem, it's us collectively as a group it's not one or two guys," Bogut said, after practice on Thursday.
"We can't always expect Steph and Klay to score 40 for us and win games. They are going to have games where they don't score those big numbers, but he (Curry) is still doing a lot out there.
"He's a demanding a lot of attention and he's freeing up guys like Draymond, Harrison and those kind of guys to get open shots."
Warriors coach Steve Kerr echoed Bogut's statements his Superstar point guard.
"We can definitely help Steph out and we will." coach Kerr said.
"We can put him in better position to catch the ball or to handle the ball and to come off screens and that kind of stuff with more space… that's what the playoffs are about,"
The Cavs were able to get the win without superstar forward Kevin Love, who may also miss game 4 through concussion.
Love's absence forced Cleveland to play a faster style of basketball, placing the ball in the hands of Irving more often than not.
The former number one pick obliged for his team, generating countless opportunities for himself and his teammates through his aggression.
Cavaliers coach Tyronn Lue said Irving's disruptive style of offensive could be the key to the home side levelling up the finals series.
"I told you, no one can stop Kyrie one-on-one when he has the basketball," Lue said.
"We just have to attack quicker and keep them on their heels."
Game four predictions
Game result: Cleveland Cavaliers to win ($1.78 with sportsbet.com.au)
Line betting: Cleveland -1.5 ($1.91 with sportsbet.com.au)
Total game score: Under 206.5 ($1.91 with sportsbet.com.au)
Bonus tip: Kyrie Irving 30+ points/Cleveland to win ($4.50 with sportsbet.com.au)
WE are three games into the NBA finals series but basketball fans have already seen three blow out victories.
There has been no margin under 15 points in the opening trio of games this year, a stark contrast to the 2015 series where two games went to overtime and the third was a five point win to the Cavaliers.
The Cavaliers were able to chalk up their first win of the finals on their third attempt, hammering the Warriors in game three to breathe life into a finals series that was threatening to slip away.

Game three was a pivotal win to the home side, but if Cleveland is unable to level the series heading back to Oakland the finals may be effectively over.
LeBron James believes his side will find it almost impossible to overcome a 3-1 deficit.
"We can't afford to go down 3-1 and go into their building and give them confidence going back. So it's a do-or-die game for us," James said.
The loss of Love through injury was a blessing in disguise for the Cavs, who may start the All-Star on the bench if he is available to play in game four due to how effective the 'small-ball' style of play was against the Warriors in game three.
Home court advantage is everything in this series, and the Cavs cannot afford to go down 3-1 heading back to the West Coast – this all points to a Cleveland win.
We are backing the Cavs to level the series at 2-2, who should also cover the tiny line of -1.5 points in the process.