Brisbane to host Horn vs. Pacquiao WBO title fight in July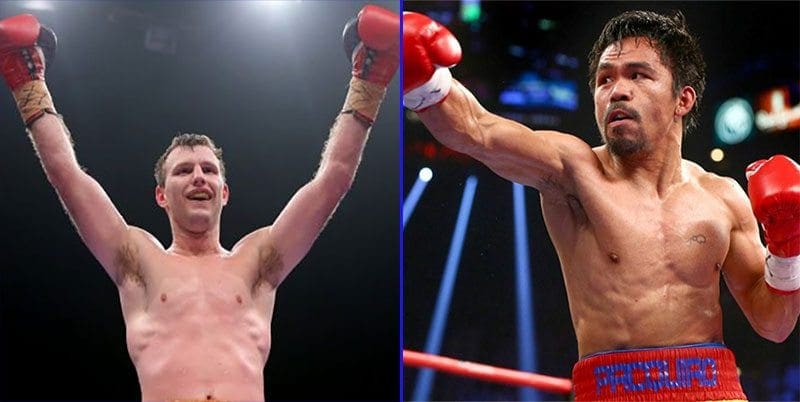 THE Queensland Government has announced a landmark deal that will see local hero Jeff Horn take on world champion Manny Pacquiao in Brisbane later this year.
Premier Annastacia Palaszczuk confirmed on Sunday that the World Boxing Organisation welterweight title fight was locked in for Suncorp Stadium on July 2, 2017.
"After months of speculation, I am pleased to say we're finally all in the ring for this fight to go ahead," she said.
"Up to 55,000 boxing fans from across Australia and the world are expected to fill Suncorp Stadium to see the local teacher taking on one of the biggest names in boxing history, on his home turf.
"We look forward to welcoming all those fans to Brisbane to experience all our city and state have to offer.
"The match is a highlight on the state's major event calendar and is set to deliver an expected $15.8 million economic boost to the city."
Besides the significant cash injection, the 'Battle of Brisbane' is yet another indicator of Queensland's ever-growing profile in the Australian sporting landscape.

"Hosting a bout of this calibre between such notorious rivals will create history as the first ever at Suncorp Stadium," said Mick de Brenni, Minister for Sport.
"Queensland has always punched above our weight in most sports and now we've cemented our state as the premier venue for major events in Australia.
"We've seen plenty of State of Origin legends throw some punches here but this spectacle of the kid from Brisbane taking on a boxing legend, will be something people will talk about for years to come.
"Installation of new screens is underway at Suncorp Stadium, and if everything goes to plan we'll see Horn v. Pacquiao in massive, high definition LED."
The fight is expected to draw crowds from all over Australia and further strengthen Brisbane's position as a major tourist destination for international travellers.
"We've always said we'd be keen to host a boxing match of this calibre, as long as it stacked up for Queensland taxpayers, so I'm pleased we've been able to reach a deal with all parties," said Kate Jones, Minister for Tourism and Major Events.
"Brisbane will be pumping as the nation gets behind our local champion Jeff Horn, to see him take on the current Welterweight World Title holder, Manny Pacquiao.
"This blockbuster event will raise Queensland's profile in many of our key international tourism markets including the United States, United Kingdom, New Zealand, China and South East Asia.
"The historic world title fight is expected to be televised on leading networks across 150 countries around the world.
"Our message to visitors is come to Brisbane and enjoy the best of what the city has to offer and take this opportunity to stay on to experience a Queensland holiday."
In welcome news for local fans, fight promoter Dean Lonergan revealed that tickets would be available for as little as AUD $39 apiece.
Seats for Pacquiao's blockbuster Las Vegas bout against Floyd Mayweather in 2015 went for upwards of $1500, but the 55,000 capacity at Suncorp Stadium means nearly half of all tickets will cost under $100.
"When we're talking about $39 and a massive stadium like this, it's very, very well priced," Lonergan said.
He added that, in the likely event of a sell-out, organisers would look to tackle the inevitable issue of scalpers and online ticket resellers.
Our thoughts on the Horn vs. Pacquiao fight
It looked as though it might never happen, but this announcement is a massive coup for Queensland, for Australian boxing, and especially for Jeff 'The Hornet' Horn.
Finally, Aussie fans of the Sweet Science can look forward to something other than Danny Green and Anthony Mundine slagging each other off in the press.
And while the claim that Queensland is now Australia's top sporting destination is a bold one indeed (Melbourne might have a thing or two to say about that), it is impossible not to admire the government's push to attract major events on a regular basis.
With the Davis Cup quarterfinals just gone and the Gold Coast 2018 Commonwealth Games right around the corner, it is an exciting time for the Sunshine State.
Endeavours of this scale aren't cheap, and some will say the taxpayers' dollar could be better spent, but the immediate and long-term economic benefits are manifold.
Hundreds of jobs, thousands of tourists, millions in revenue – it's a win for all concerned, not least the betting industry.
And if the 'Battle of Brisbane' lives up to its billing, Australia will only become more attractive in the eyes of overseas promoters.