Brisbane Lions veteran Mitch Robinson signs with eSports franchise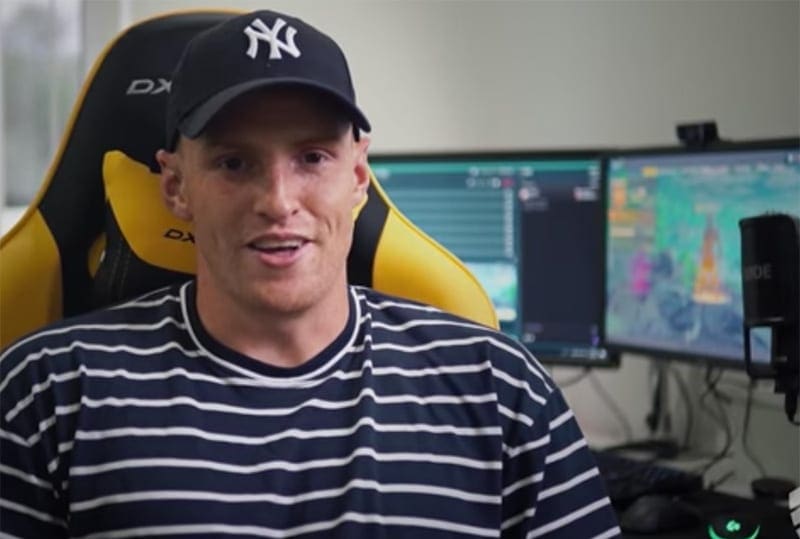 Mitch Robinson created Australian sporting history this week, becoming the first active AFL player to sign on with an eSports franchise.
There's a sentence we never thought we'd write.
The 29-year-old Brisbane Lions midfielder and former best and fairest winner has signed with The Chiefs Esports Club, as a streamer playing Fortnite.
Meet the newest addition to Chiefs #Fortnite and the Chiefs Content Team 🏉

Professional AFL player, @MitchRobinson05

Read more: https://t.co/QfV9fBBWGR pic.twitter.com/Yexw5de3dy

— The Chiefs Esports Club (@ChiefsESC) December 4, 2018
Fortnite is a global phenomenon that has taken the gaming world by storm. 100 players get dropped on to a map filled with weapons and the last person alive wins.
The eSports phenomenon is taking hold around the world and while Robinson is the first AFL player to make the move, he is not the first from the industry.
Both Essendon and the Adelaide Football Clubs both have eSports squads and a number of different professional franchises continue to pop up around the country.
There was once a stereotype that followed young AFL footballers; away from their job as a professional athlete, all they would do is play video games at home, instead of preparing for a post-football career.
Robinson, never accused of having an abundance of intellect during his tumultuous AFL career, may have managed to set up his post-football career by sitting on the couch.
I finished in 4th place at @XPESPORTSQLD today, qualifying for the finals in Fortnite. Thanks for having me guys! pic.twitter.com/hobOaMZUM7

— Mitch Robinson (@MitchRobinson05) November 24, 2018
In a video posted on the Chiefs' website, Robinson said his 'tech head' brother helped get him into the sport.
"I jumped on (playing Fortnite) on console and I was pretty bad with the remote, and I used to be a gamer back in the day, so my brother, who is a massive tech head, he set up a gaming PC for me.
"Sooner or later I got pretty good at it and I started to show some skills, so it's been pretty fun."
Could other AFL athletes follow Robinson's lead?
Given the popularity of Twitch and the following AFL players already receive from the sport-loving public, we expect that Robinson could in fact be a trailblazer for players and eSport's franchises looking to attract popular names to the sport.
Latest AFL & eSports news
[rm_recent_news tags="AFL, esports" title="" ajax="true"]