Australian Open Day 4 betting tips, odds & predictions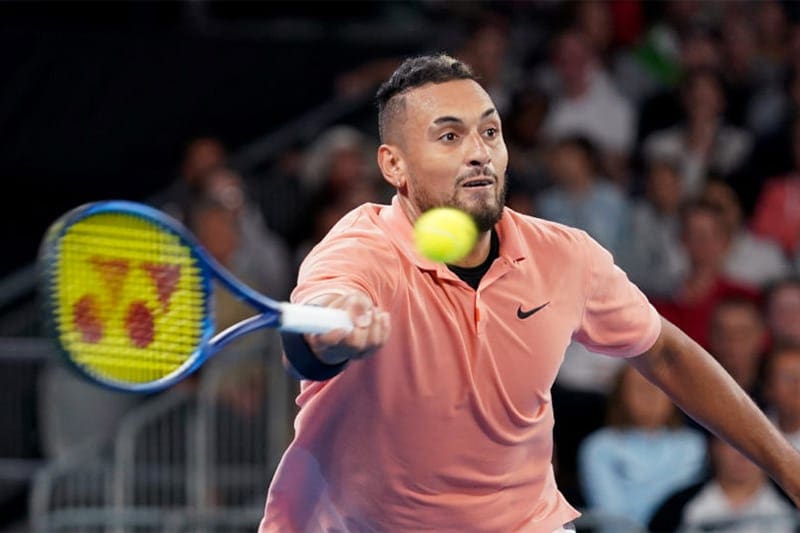 Now that the first round is over and the second round is underway, some of the best players are having a harder time winning their matches at the 2020 Australian Open.
As you can look ahead on the draw to find out who might be playing who later in the competition, we will look at what is in front of us right now and provide tips for each match.
All the odds provided for this fourth day of Australian Open action come courtesy of Sportsbet.com.au.
Australian Open Day 4 Men's betting
The best odds we have taken for the men on Day Four are a meagre $1.25 for Nick Kyrgios, mainly because the lesser-known players are far less predictable than the veterans and up-and-coming stars. We will see the duo of Alexander Zverev and Daniil Medvedev, who are two of the best young players in the world.
Nick Kyrgios ($1.25) vs Gilles Simon ($3.60)
Kyrgios was in very good form when he dismissed Lorenzo Sonego, who fought well in a straight-set loss that included two tie-breakers. Gilles Simon barely broke a sweat against his first-round opponent, but the 35-year-old will have a tough time beating Australia's top talent. Kyrgios will win quickly and with authority, showcasing the best he has to offer.
Daniil Medvedev ($1.01) vs Pedro Martinez ($13)
Once again, Medvedev starts at $1.01 and with good reason, as he is clearly one player that should not be underestimated. Pedro Martinez is a solid prospect from Spain, but Medvedev is a different breed. The fourth seed should have no major issues here.
Alexander Zverev ($1.14) vs Egor Gerasimov ($5)
With excellent court vision and a rare ability to execute difficult shots, Zverev is an excellent choice in this match. The German showcased his impressive mobility for a taller player in a routine win over Marco Cecchinato, who is no hack. Gerasimov's Australian Open finishes in this second-round match.
Andreas Seppi ($4.40) vs Stan Wawrinka ($1.16)
Seppi is a talented Italian player that has never made it past the fourth round, despite entering in every Grand Slam since 2006. This battle of experience will be won by the better player, Wawrinka, who still ranks as high as 15th in the back-end of his career.
Rafael Nadal ($1.01) vs Federico Delbonis ($15)
No explanation needed for this clash, but we just wanted to make you aware that Nadal is playing. The Spanish superstar will easily beat Delbonis, who does not stand a chance against the world number one.
Australian Open Day 4 Women's betting
Women's tennis can be very unpredictable, as even the best players in the world can bomb out early in the unforgiving three-set format. Here are three players that we think you should keep track of for the rest of the tournament.
Donna Vekic ($1.44) vs Alize Cornet ($2.60)
Beating Maria Sharapova in the first round was a massive confidence booster for Vekic, but Cornet is a tricky opponent who has played at the professional level since she was 14 years old. Still, we believe the young Croatian star is the right choice in this match as she ranks 19th in the world and has already taken a big scalp.
Priscilla Hon ($5.20) vs Angelique Kerber ($1.13)
Entering the competition as a wildcard and making it to the second round is a good accomplishment, but the run at glory will end here for Hon. Kerber was powerful in her win over Elisabetta Cocciaretto, only dropping four games to the Italian. Hon will be lucky to win six games against the former world number one.
Harriet Dart ($7.50) vs Simona Halep ($1.06)
Despite losing her first set 2-6, Dart kept fighting and eventually won her first-round match in a tiebreaker against Japan's Misaki Doi. Halep had a much smoother run to the second round, winning her second set 6-1 and solidifying herself as a title contender. The Romanian is a shoo-in to advance further at Melbourne Park.
Australian Open tennis betting sites

This is my table