Almandin wins 2016 Melbourne Cup, runner up vows to return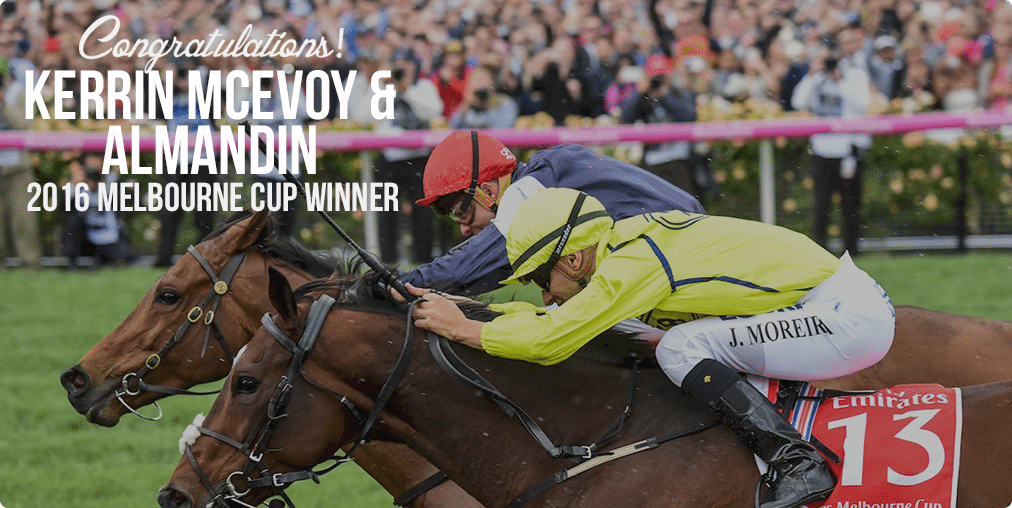 CONNECTIONS of 2016 Melbourne Cup runner-up Heartbreak City are hopeful the horse will return for the race next year after finishing a close second to the Lloyd Williams-owned winner, Almandin.
Manager of Australian Thoroughbred Bloodstock, Darren Dance – who has a share in Heartbreak City – said he was hopeful that the horse will return in 2017.
"I couldn't be prouder of the horse and I couldn't be prouder of the people I work with." Dance said in the aftermath of the race.
"We'll be back next year, hopefully Heartbreak will be back and we can have another crack."
The French seven-year-old paid $6.20 for his second placed finish in the 2016 edition and on the back of the run has opened as the +2000 second favourite behind this year's winner Alamandin for the 2017 race at Sportsbet.com.au).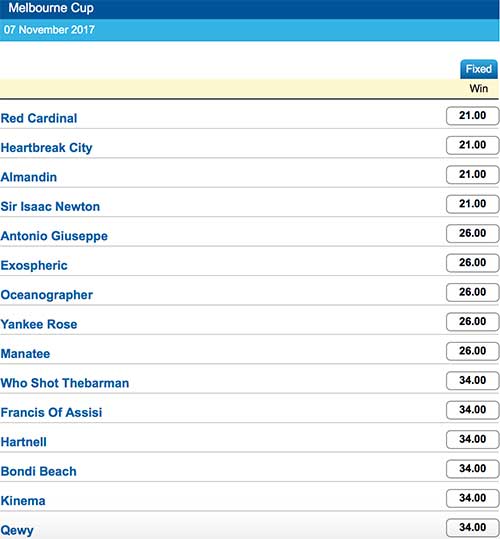 Dance said the feeling of almost saluting in the one of the biggest races on the planet was almost indescribable.
"When a horse comes into the straight and looms into the race, I can't describe what that next 30 seconds was like. It was just out of control, and I was glad no one was standing within three metres of me… I was gone at the 50." Dance joked.
Dance conceded he knew his horse would go down as the post loomed.
"I could see that horse (Almandin) coming. I've watched enough races to know he was going to get over the top of us, which he did, but it was a pretty big gap to third."
Hartnell has 'done us all proud' James McDonald
Cup favourite Hartnell was looking to become just the second Melbourne Cup favourite to win the world's richest staying race since 2006 and despite presenting at the right moment, could not match the two breakaway horses.
The runner up in the 2016 Cox Plate hit the front at the 300m mark, but was unable to go alongside Heartbreak City and eventual winner Alamndin.
A dejected James McDonald said Harntell had every chance to salute on the day, but failed to hit the line.
"We went really good, obviously he was trained to perfection, couldn't have been any better." the Godolphin jockey McDonald said.

McDonald was happy with how the horse ran throughout the race and could not question the class of the Godolphin runner.
"He's got so much brilliance about him, but probably just that last furlong he was found wanting, but I thought his run was brilliant."
"My horse was in a nice enough spot, travelled beautifully, maybe just a little bit keen, but we had no excuses."
"He's done us all proud."
Hartnell has opened as a $34 outsider in the 2017 Melbourne Cup at Sportsbet.com.au, and McDonald confirmed the British import 'will be back next year'.
More News

Deprecated: WP_Query was called with an argument that is deprecated since version 3.1.0! caller_get_posts is deprecated. Use ignore_sticky_posts instead. in /home/bettingsite/public_html/wp-includes/functions.php on line 5145

All Recent News