A-League betting tips, Melbourne Victory vs. Adelaide United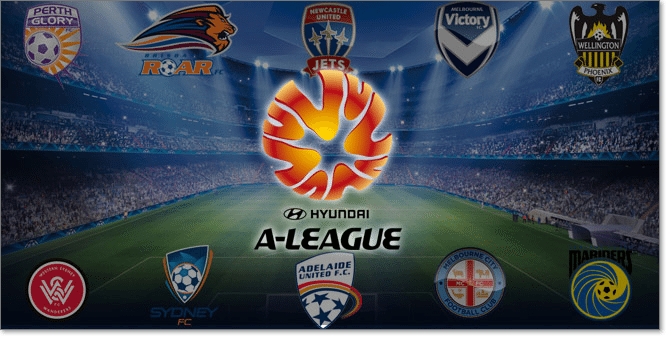 SATURDAY sees reigning champions the Melbourne Victory hosting Adelaide United at Etihad Stadium in a contest that promises to be a fiery one.
The two combatants are members of the inaugural A-League season, and remain bitter rivals.
The Victory is in stellar form and are fresh of a 2-1 win over the Central Coast Mariners.
With one game in hand the Victory are in second position on the ladder and look to be the side to beat again this season.
Adelaide United sit at the bottom of the ladder but were much better last week, securing a 0-0 draw against the Newcastle Jets at home.
Victory manager Kevin Muscat said the matchup this week against the Reds is just as important as the big blue or the Melbourne derby.
"We've actually managed to play Adelaide in a lot of meaningful games over the 11 years, so there is a little bit of feeling from that perspective." Muscat said.
Three of the last four contests between the sides have ended with the points being split, with nine goals scored in the past three matches.
After being rested from last week's win over the Mariners, goal scoring machine Besart Berisha returns to the Victory starting 11.
Carl Valeri and Jason Geria are also in line to come back into the fold for the home side.
Muscat believes the rests given to their key players will greatly benefit the side overall.
"We're probably at a point now where everyone is as recharged as possible," he said.
The trios return is a big boost for Victory manager Muscat, who bemoaned his side's flimsy defence that lead to the second half goal they conceded last week against Central Coast.
"There's one glaring thing for us that we've got to control games for longer, and it's a big ask because in a competition that is so even every team is going to get an opportunity in a game where they get on top," Muscat said.
"When the opposition does get their moments, we've managed to defend very, very well this season but trying to stay in control for longer; we want to be a lot more ruthless in our transition.
"We want to defend better – we weren't pleased with the goal we conceded last week."
Match preview
Odds provided by Sportsbet.com.au
Winner: Melbourne Victory – $1.50
First goal scorer: Besart Berisha – $4.33
To score in both halves: Melbourne Victory – $2.11
Both teams to score: Yes – $1.67
Saturday night at Etihad Stadium places the high running Victory against the lowly Reds in a match that could ugly quickly for the visitors.
Melbourne Victory have not lost to Adelaide United since 2013 and have not lost at Etihad Stadium since Australia day in 2014.
The Reds are winless so far this season and sit at the bottom of the A-League table, but the zero in their win column belies just how capable the Adelaide has been this campaign.
Adelaide captain Eugene Galekovic believes if their effort remains on a similar level, the results will eventually come.
"Everyone's upset with the way we've been going, but I think we've been improving and it's the results that haven't fallen our way so far.
"There's always pressure, but there's more pressure within the squad than outside it."
Galekovic said the team welcomes the challenge of facing off against the best side in the competition.
"We go into every game to win and considering we've not won a game so far, what better game to go into than Victory away from home.
"We'll fight and we've been fighting all year."
A loss to Melbourne this weekend would see the current squad match the unfortunate record of being the worst performance Adelaide side since the league's inception with nine consecutive losses.
The Melbourne Victory are flying this season with only one loss so far, and are on a three game win streak in the A-League.
One man that is back to torment the Adelaide United side is Victory striker Besart Berisha.
Berisha missed last week's match with the Mariners with an enforced rest and he should come straight back into the starting 11.
Victory manager Kevin Muscat joked that while most people would return to the team via the bench, the prospect of telling Berisha he will not start against the Reds was not worth the trouble.
"I don't know how that conversation would go down," Muscat said.
With time running out this season for the winless Reds, Adelaide need to get their season underway in a meaningful fashion.
It is hard to see them snapping the Victory's five game win streak though, with a rested Besart Berisha fit and raring to go.
Expect the Victory to roll on and crush the Reds at Etihad.
Melbourne Victory 3-0 – $12.00
A-League specials and promotions for round 8

William Hill have a handy multi insurance bet for the weekend of A-League action.
Place a four or more leg multi across the weekend, and if one leg fails, you get your money back – up to $50.
Sportsbet are offering cash back up to $100 if your four or more leg multi bet on the A-league this weekend has only one leg that fails.
Crownbet have also come to the A-league party, offering a $50 dollar bonus if you place a four or more leg multi on the Aussie round ball incarnation this weekend and one leg fails.