Why drinking and late night betting on UK races is a no no
LET'S be honest.
Who among us hasn't found the bottom of a bottle on a lonely night at home and looked up at a time piece with confused eyes, only to find it is long after midnight?
Let's be even more frank with each other: who in that moment hasn't thought to themselves, "I'm feeling lucky!" and logged in to their favourite betting account to find the only viable markets that are open around the world are UK horse races or Latvian basketball?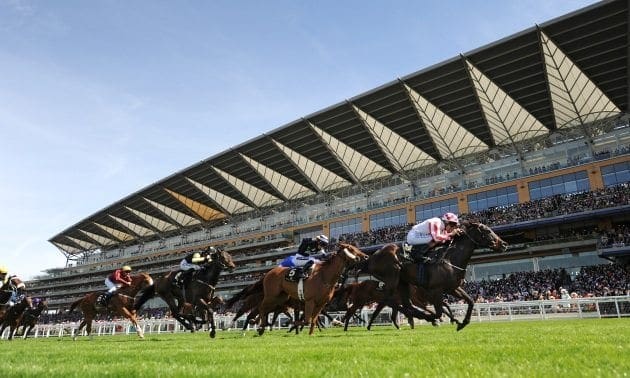 Talk about being stuck between a rock and a hard place.
As little as I know about UK horse racing, well, I know even less about Latvian basketball teams. Plus Latvia seems like it may be corrupt, or at least up to some sort of shenanigans.
The UK seems to be a much more upstanding mob. Especially when it comes to their horse racing. Even the Queen indulges in the horses from time to time. If you can't trust what the Queen has flutter on, then what can you trust?
Just before you get started, you think to yourself "God bless online bookies"!

This is my table
Where things can go wrong
Because I know next to nothing about UK horses or tracks I was instantly at a disadvantage, not to mention that fact that I was drunk as a skunk, which is very rarely an advantage in and of itself.
When I'm drunk I've been known to make rash and impetuous decisions, like picking fights with bouncers or make outrageous claims like I invented the spoon or dance naked down the side of a main thoroughfare.
So it is in that state of mind, when I was tossing up whether to have another drink or attempt to hijack my bed and fly it to Venus, that I settled in to have a read through what races were about to jump over in the UK.
Musselburgh? Leicester? Fontwell? Sedgefield? Wolverhampton? Are these horse names or track names?!?
A sober version of myself wouldn't give a $101/1 shot a second glance, but the drunken version of me, betting on UK races well after midnight, cocks an optimistic eyebrow and thinks, "If I throw a hundred dollars on this thing, I can win $10,000! I'd be mad not to make the bet." And this is the logic of the drunken mind.
Funny names
The English have a wicked sense of humour and so do I when the sun is threatening to emerge after a long night on the turps.
So when horses with names like "Get a cockney up ya" or "Spotted dick" or even "Toad in your hole" come up on the screen, I can't help but throw as much money as possible at them, no matter the odds.
It's this sort of betting motivation that can lead you to the poor house quicker than Usain Bolt off the mark.
Nothing good happens after midnight
This was the one piece of advice my father gave me before I swaggered off to university. I thought he was a senile old man at the time. I thought I knew best. I thought only the BEST things happened after midnight.
So I set out to prove him wrong.
There are some amazing, beautiful things that can happen after midnight, but when you weigh things up, my old man may be right, especially when you've been drinking.