Why a ban on betting ads will only hurt Australian sport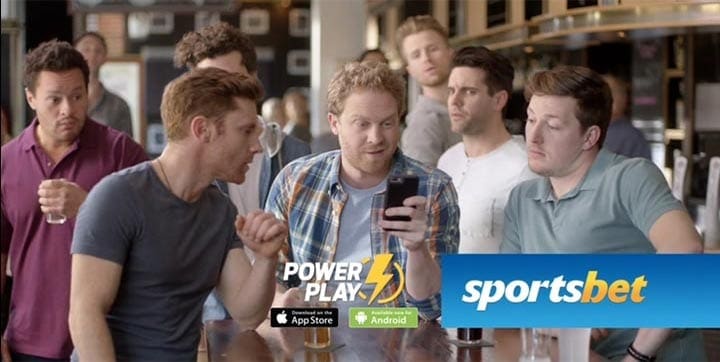 IT is a great shame that the biggest talking point in Australian sport this week has nothing to do with anything that has happened on the field of play.
The federal government's plan to prohibit in-game gambling advertising has drawn opinion from all corners of the sporting and political landscapes.
The proposed "siren to siren" ban would prevent television networks from airing any gaming or betting advertisements during the course of a live sports telecast.
While bookmakers and online betting firms have voiced a desire to cooperate with the government, if only to curb their ballooning advertising budgets, other sectors have received the news with far less optimism.
Free-to-air networks have warned that a ban on betting ads would eliminate a vital chunk of the revenue streams that allow them to compete with pay TV channels for broadcast rights.
A total gambling blackout could mean no more AFL on Seven, no more NRL on Nine and no more live soccer on SBS, to mention but a few staples of televised sport in Australia.
In response to those concerns, ban advocates have proposed a cut in operating fees and licensing taxes so free-to-air stations can afford to fund sports telecasts without relying on bookie money.
"I want a workable solution and if that means there needs to be significant reduction in licence fees for free-to-air broadcasters and support for what subscription television wants then there needs to be clear discussions from the government about that," Senator Nick Xenophon told News Corp media.
But it is not only free-to-air sport that will suffer.
If Canberra green lights a ban on in-play gambling ads, major sports networks on pay TV may be forced to withdraw their products from the Australian market.
That could mean no more NBA, NFL, MLB, or UEFA Champions League on ESPN, no more cycling, golf, or motorsports on EuroSport and no more English Premier League on BeIn Sport.
Not only would such an exodus have a dramatic effect on subscriptions to cable services such as Foxtel and Fetch TV, it would also trigger a huge drop in business for the local agencies – most of which are linked to, or operated by, free-to-air networks – that book advertising agreements for international broadcasters.
If you think the idea of a heavy hitter like ESPN weighing anchor and sailing into the sunset sounds farfetched, look at what has happened to the online poker and casino gaming industries since the government's recent amendments to the Interactive Gambling Act.
And what about the sports themselves?
Former ICC chief executive Malcolm Speed, now a director of the Coalition of Major Professional and Participation Sports, hit the nail on the head when he spoke to reporters late last week.
"We don't support a ban on sports betting advertising, on the basis that it is likely to impact on media rights deals or the value of media rights, which is the sports' greatest asset," he said.
"We operate in a highly regulated system, where there are limits on placement of sports betting advertising. The sports have co-operated with broadcasters and the government to ban live odds during matches.
"So any restriction or prohibition will inevitably result in lowering investment in community and participation programs, and grassroots development."