Week on the Punt: AFL returns at last with MCG blockbuster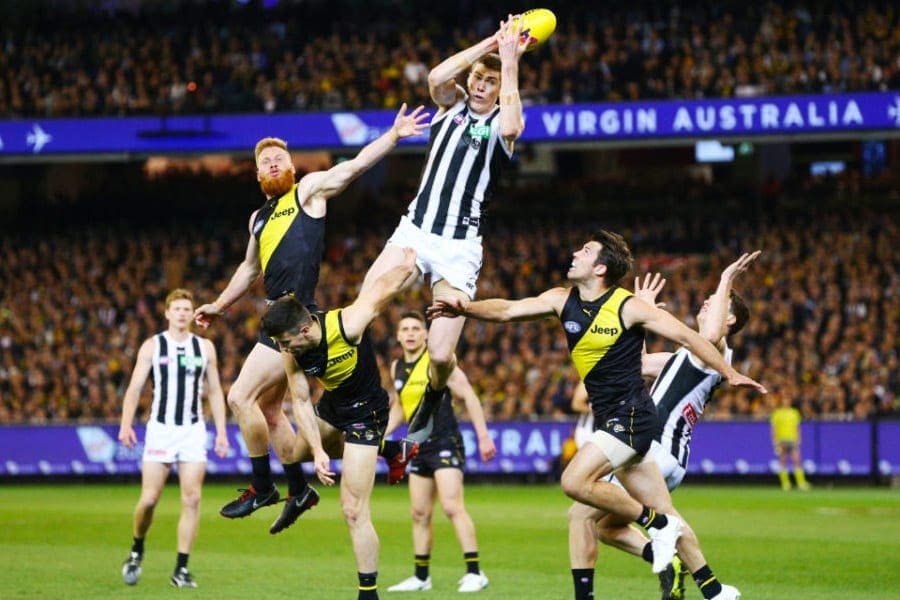 Footy is back for real, making Australia one of the only nations in the world with two major sporting leagues in play. Here are this week's top stories in sport and racing.
Big rivalries take centre stage as AFL returns
The imminent resumption of the 2020 AFL Premiership season is exciting enough, but the fixture makers have gone to great lengths to make round two a memorable one.
The highlights start with Collingwood against Richmond at the MCG on Thursday, followed by Geelong hosting Hawthorn at GMHBA Stadium on Friday, then a massive South Australian Showdown between the Power and the Crows on Saturday night.
The week leading up to the relaunch has not been without controversy, however, with Essendon's Brandon Zerk-Thatcher suspended for round two and former Port Adelaide captain Ollie Wines under investigation due to COVID-19 protocol breaches.
If you fancy a flutter on the footy this week, see our free AFL betting tips for every game in round two.
UFC 251 to take place on Fight Island in Abu Dhabi
After months of discussion and speculation, UFC president Dana White has finally made an agreement to host Fight Island in Abu Dhabi.
The UFC has been unable to draw international fighters due to widespread travel restrictions, meaning only US-based fighters could compete regularly.
This deal will allow the UFC to bring fighters from all over the world to a private island in the UAE where only essential personnel can gain access.
Recommended!
Three huge fights have already been announced for the upcoming UFC 251 main card, as Kamaru Usman will defend his title against Gilbert Burns, Australian featherweight champion Alexander Volkanovski will battle Max Holloway in a rematch of their 2019 bout, and Petr Yan and Jose Aldo will duke it out for the bantamweight title.
There wont be a bigger UFC fight card than what Fight Island will produce in its glorious debut.
West Tigers captain forced into quarantine after biosecurity blunder
Benji Marshall is a legend of the NRL, but a recent brain fade has forced him into quarantine and reporter Michelle Bishop to be tested for COVID-19.
Following his controversial absence from the team on Saturday, Marshall was snapped greeting his friend Bishop with a kiss on the cheek.
The Wests Tigers were sanctioned for Marshall's blunder, even though Bishop's test came back negative.
The Tigers need to get their head back in the game ahead of their big clash with the Canberra Raiders this Saturday.
ICC clarifies COVID substitutes and saliva ban
The International Cricket Council (ICC) has confirmed a number of rule changes that will take effect when the game returns in July.
As a Test match can span five days, the players will need to take coronavirus tests before they enter the ground each day.
Any player that shows symptoms will be immediately taken out of the match, but the team will be allowed to replace them with a like-for-like substitute.
Regarding the ban on saliva as a means of shining the ball, it is not looking good for pace bowlers.
Any usage of saliva will see the umpire clean the ball immediately, then a second breaching will result in five runs being awarded to the opposition.
Teams will also receive one extra DRS review per innings, meaning an upgrade to three for Tests and two for One Day Internationals.
Neutral umpires will not be required for every match, thus reducing the need for officials to travel internationally.
All of the rule changes will be implemented for the upcoming Test between England and the West Indies starting July 8.