Vietnam legalises sports betting on football matches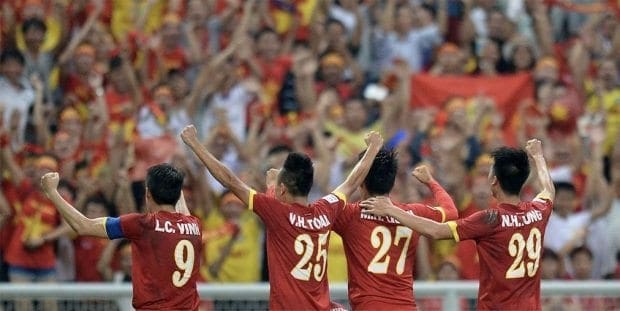 VIETNAM has continued its gradual legalisation of gambling by lifting the ban on football betting.
In a decree released last week, Nguyen Xuan Phoc's socialist government also approved wagering on horse and dog racing.
Residents over the age of 21 will be able to bet up to VND 1,000,000 (AUD $58) per day on FIFA-approved soccer matches at licensed bookmaker outlets.
The Ministry of Culture, Sports and Tourism will determine the specific criteria that must be met in order for a match to be made available for gambling purposes.
Although there was talk of legislation that would open the door for a regulated online betting industry, the decree only permits wagering with land-based operators.
The Vietnamese rank among the world's most avid punters, and this is just the latest move in a decades-long push to legitimise a heretofore illicit gambling market worth billions.
Last month, the government approved a three-year trial that will allow local residents to gamble at the nation's previously tourist-exclusive casinos.
Our thoughts on Vietnam's new sports betting laws
Vietnam's illegal wagering and gaming industry has flourished to such a degree that legalisation and regulation is the only option.
A huge segment of that market is devoted to major football competitions such as the English Premier League, UEFA Champions League, European Championships and the FIFA World Cup.
Legalising such a thriving industry will benefit Hanoi's coffers as much as anything else, so it only makes sense to give the people what they want.
Critics have slammed the stingy daily limits, insisting that serious punters will have no option but to revert to underground bookies and online sports betting operators.
But the government is taking a 'softly, softly' approach, and not without reason.
Vietnamese workers take home an average salary of AUD $2900 – not much of a bankroll for an enthusiastic punter.
What will be interesting to see is whether this newly legal gambling market will lead to stronger policing of illegal betting activity.