Unibet Streak competition – how to play and win $10,000
WE love it when bookmakers come up with unique competitions and Unibet.com.au has created a monster contest for Australian punters.
Unibet Streak is a new contest where punters can win $10,000 cash for scoring the longest winning streak of the month.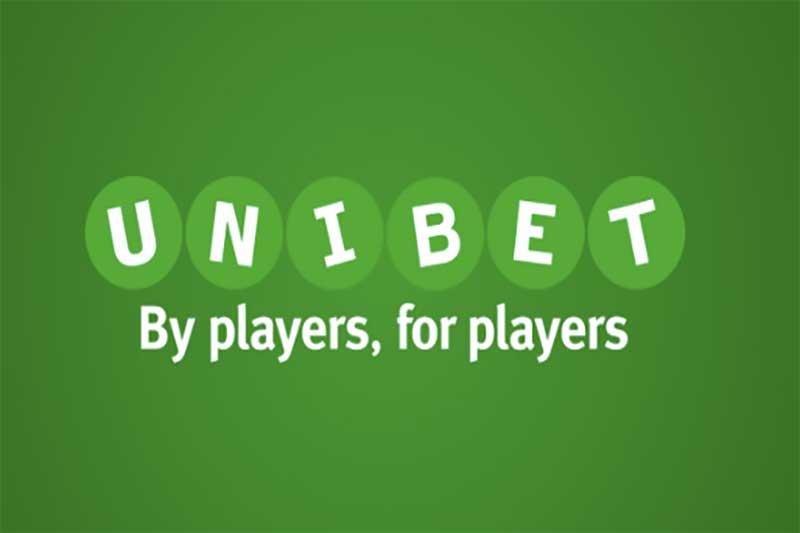 The longest streak in October, November and December will receive $10,000 cash for each month and there are plenty of other bonus bet prizes to be scored this year.
The best part of the Streak is that you can play it with your friends and still win money. So get your punting mates together, read the rules, terms and conditions listed below and get streaking!

Unibet Streak prizes
There are seven different prize categories for punters to win cash or bonus bets.
The following categories are on a monthly basis*
Longest winning streak – $10,000 cash
Most wins – $500 bonus bet
Longest losing streak (without forfeiting) – $300 bonus bet
2nd – 5th longest winning streak – $150 bonus bet
6th – 10th longest winning streak – $100 bonus bet
Winner of your private group – $100 bonus bet
Anyone that scores a 15-win streak – $15 bonus bet
Total prize pool = $65,000
How to play Unibet Streak
All punters need to do is sign up to Unibet.com.au and register under the "Streak" tab on the home page.
From there you will create a username before getting redirected to the betting page for the Streak.
All you have to do is make one pick per day and see how long you can ride your winning streak. The longer it lasts, the better chance you have of winning some of Unibet's great prizes.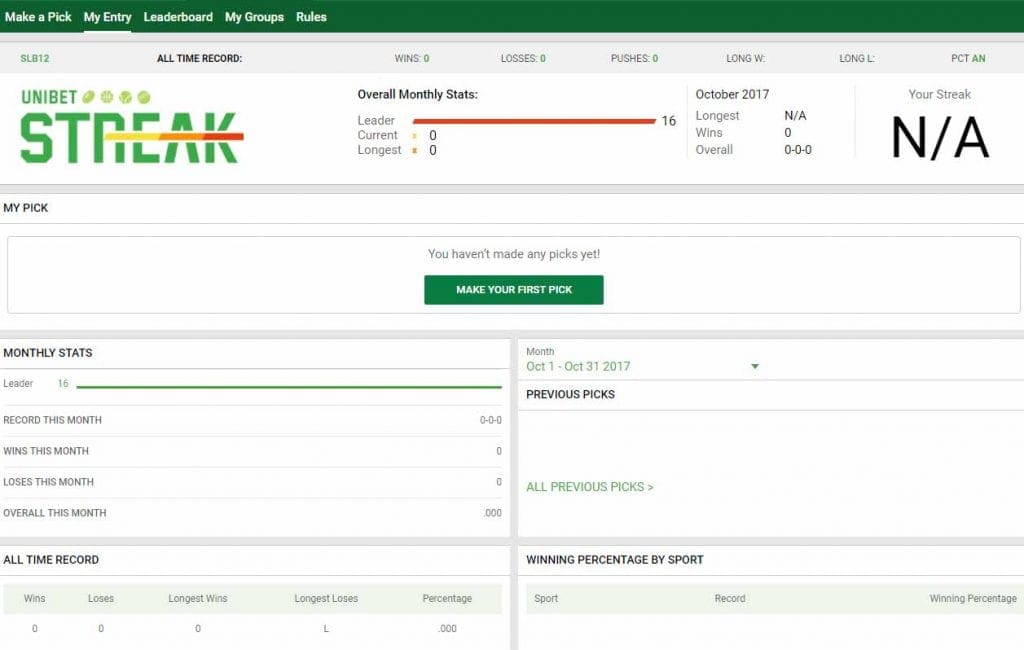 It doesn't come much easier than that and it's free to play. Punters don't need a positive balance to play Streak.
The winner will be announced at the end of the month, but punters can see how they're positioned during the month as all the competition stats are available when you sign in.
The Streak is available only on sport options. These options include tennis, baseball, basketball, NFL and any other high-profile sport which is played on that day.
Playing Streak with a group
Who's the best punter among your group of friends? It's you right? How about putting that confidence to the test with the Streak group competition.
All you need to do is find a group of 10 players or more and Unibet.com.au will donate $100 to your first month's contest.
That's a great offer from Unibet so get your friends and family together to see who can score the longest winning streak and take home the $100 bonus bet prize.
Unibet Streak terms and conditions
The Unibet Streak product is available to existing Unibet customers located within Australia.
Customers who reside in the state of SA (South Australia) are ineligible to receive any Bonus Bet prizes.
Unibet will offer a $10,000 major prize to the one (1) entrant that accumulates the longest winning streak during the Entry Period.
A player is considered as "active" if he has made more than 3 picks during the Entry Period (each entry period starts at 12:01am AEDT on the first day of the month, and end at 11:59pm on the last day of the month). All members of the group must be active players.
All the players of the group must have a verified Unibet Account.
The $100 Bonus Bet Reward:
A player can receive a maximum of one (1) Bonus Bet within the 3 Entry Periods (October-November-December).
Any winnings from a Bonus bet excludes the stake from the bet (e.g. A $100 Bonus Bet on a $3.00 winning bet would return $200 to the customer).
The Bonus Bet will be credited 7 days after the Entry period has ended and will expire 7 days after being credited to eligible accounts.
Bonus Bets must be used in a single bet (on any Sports Market) and cannot be divided into smaller stakes/bets.
Additional optional prizes might be organised at the discretion of Unibet.
In the event of multiple players finishing in a tied position (at the end of the month), the "Win Percentage" for that entry period will be used to determine the overall winner (of the specific category). For the "Longest Losing Streak" prize, in the event of a tie, the player with the lowest "Win Percentage" will be deemed the winner (of this category).
Unibet reserves the right to cancel, amend, reclaim or refuse this promotion at any time. Where any term of this promotion is breached or there is any evidence of a series of bets placed by a customer or group of customers which, due to this promotion, results in guaranteed customer profits, we reserve the right to refuse this promotion.
Yet to become a Unibet member? Read our comprehensive bookmaker review and learn everything you need to know before signing up.