Tips for Cavs and Raptors Game 2 – Will Lebron dominate again?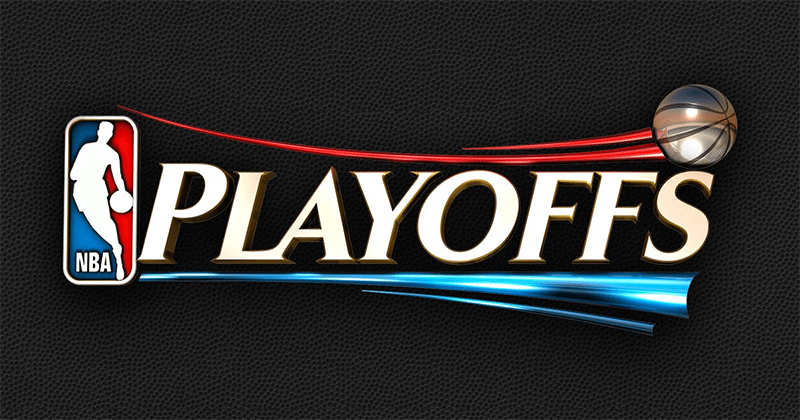 Toronto Raptors at Cleveland Cavaliers, Game 2: Friday, May 20, 2016, 10.30am AEST, watch on ESPN
Cleveland leads the series 1-0
Season record
Cleveland Cavaliers: 57-25 (33-8 at home)
Toronto Raptors: 56-26 (24-17 away)
Series odds
Cleveland Cavaliers: $1.01 with Sportsbet.com.au
Toronto Raptors: $19 with Sportsbet.com.au
Game 2 head-to-head odds
Cleveland Cavaliers: $1.09 with Sportsbet.com.au
Toronto Raptors: $8 with Sportsbet.com.au
Game 2 line betting odds
Cleveland Cavaliers: -12.5 ($1.92 with sportsbet.com.au)
Toronto Raptors: +12.5 ($1.92 with sportsbet.com.au)

JUST as we predicted, the Cleveland Cavaliers came out and absolutely slaughtered the Toronto Raptors in game one of the Eastern Conference Finals.
And, in game two, they are set to repeat the dose.
Toronto was the $8 outsider at the start of the series, and, after the 31 point, 115-84 game one thrashing, the Raptors are now out to a gaudy $19 to emerge victorious in the series.
Translation: They have no hope.
The battle hardened Cavs were always going to be a tough ask for the Raptors, making their first foray into the conference finals in the franchise's history, and it showed, Cleveland dominating through the King Lebron James and Kyrie Irving.
And what a game it was for fast maturing point guard Irving, who might just have finally turned the corners in these playoffs.
Leading the Cavs in scoring coming into the series, Irving was lights out on game one, burying 27 points on 11 for 17 shooting to go along with five assists and two steals.
He notably outplayed his opposite number in Toronto key man Kyle Lowry, holding him to just eight points on four of 14 shooting to go with five assists and four turnovers.
The Raps were never going to get close when their key man produces a stinker like that and that has been the case throughout his 2016 playoff run so far. Lowry has mixed the sublime, like back to back 36 and 35 point nights against the Miami Heat, with the sub par: queue Monday's game and a seven point pig in game one against the Heat.
Lebron just did Lebron things, notching 24 points on 11 for 13 shooting – that's right, he missed only two shots – to go with six boards and four assists. He only had to play 28 minutes, too, as the match was basically decided at half time, giving him plenty of rest.
A 20-2 run in the second term put the Cavs up 66-44 at the half – ugly viewing for Raptors fans.
Kevin Love, with 14, was the only other double figure scorer as the Cavs got 39 points off the bench, led by nine each to Aussie boy Matthew Dellavedova and the corpse of Richard Jefferson, the latter with 11 boards to lead the team.
Ominously for the Raptors, James says his Cavs are only just getting started.
"I think don't think we have complacency in our minds," James said after the game.
"We have a goal, and our goal is not nine wins.
"I've won nine games before.
"I've won 14 games before.
"We will face some adversity.
James paid homage to team mates Irving and Love, who were both injured in last year's playoffs, leaving the Cavs desperately short.
"They waited a full regular season to get back to this moment," James said of his teammates. "They trained their bodies all season long to get back to this point, and those guys have been spectacular."
Lowry wasn't the only Raptor like a deer in headlights.
Star team mate DeMar DeRozan led the side with 18 points, but did not make it to the free throw line once in 35 minutes of action. Centre revelation Bismarck Biyombo had 12 points, but hauled in just four rebounds after gaudy numbers against the Heat.
And James Johnson was the only double figure scorer with 10 off the bench in junk time.
While the Cavaliers breezed through their first two series in sweeps, it has not been anywhere near as easy for the Raptors.
They will be battling a severe fatigue factor throughout this series, having had to fight out a pair of seven game deciders in the first two rounds.
And having been whacked by 30 plus points in game one, it looks like it is the end of the road for their tired legs.
Game predictions
Game winner: Cleveland Cavaliers ($1.09 with Sportsbet.com.au)
Line prediction: Cleveland Cavaliers -12.5 ($1.91 with Sportsbet.com.au)
Total match score: Under 197 ($1.91 with sportsbet.com.au)
Bonus match prediction: Cleveland Cavaliers to win by 16-20 points ($5.85 with Sportsbet.com.au)
It doesn't take Einstein to pick that the Cavs should win this game and win it well. But the Raptors might have a bit more pride in game two and keep it a bit closer. It wouldn't be hard considering the game one margin. Nothing in game one showed us that the Raptors were prepared to compete on a big playoff stage like this and we expect the Cavs again to outshine them. We reckon this one is about a 20 point game on the Cavs' home floor, so we think the 16-20 has some merit for a tiny drink at good odds. We have our fingers and toes crossed that the Raptors might be able to somehow make a series of this when the games return to Canada for three and four, but our heads tell us it is hard to see that happening, even in front of their ravenous supporter base.