Tiger Woods among the early Masters favourites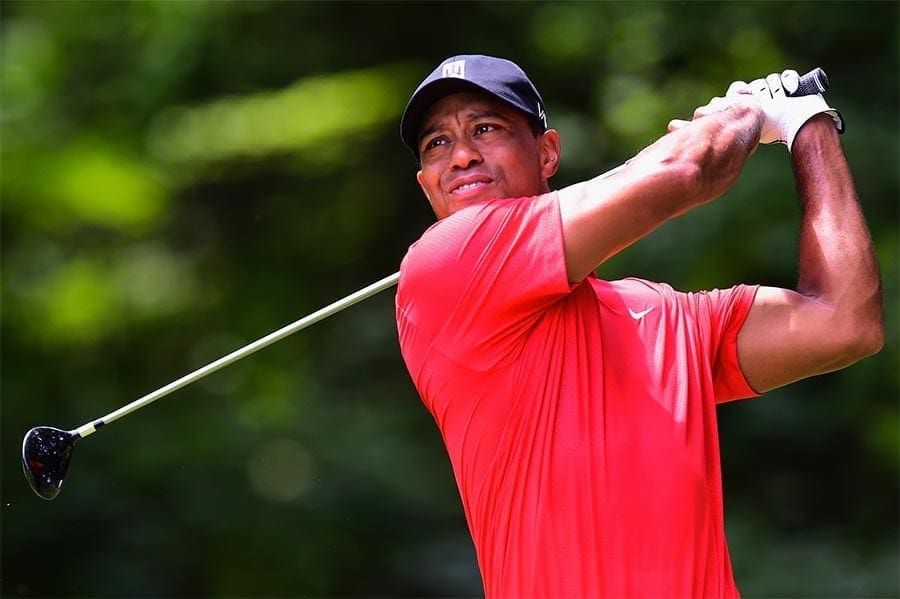 HE might be playing in his first major since missing the cut at the US PGA Championship in August 2015, but golfing legend Tiger Woods enters this year's Masters as one of the key hopes.
The 42-year-old four-time champion has overcome back surgery that threatened to end his career and now sits among an 87-strong field at the 82nd Masters as the $13 third favourite at Sportsbet behind fellow Americans Jordan Spieth ($11) and Justin Thomas ($12).
The returning Woods said an rapid improvement in his recovery allowed him to get in the Masters groove.
"I thought prior to surgery, I'll have a nice comfortable life but I'll never swing a club like I used to," Woods told the BBC.
"But all of a sudden my body and speed and timing are back."
The punters stand to profit if the fairy tale comes to fruition.
One punter placed a $1000 bet on Woods at $17 prior to his odds tightening, and Sportsbet admitted they have 12% of the money on Tiger.
"It feels like everyone wants to see a Tiger Woods fairy tale except the bookies. We're happy to take him on and punters are queueing up to back him," said sportsbet.com.au's Christian Jantzen.
The normally unwavering confidence of Woods was not evident when asked about his Masters chances.
"Well, I have four rounds to play, so let's just kind of slow down.
"I've had anticipation like this prior. If you remember the build up from the PGA of 2000 to the Masters of 2001, nine months of building up what that tournament would mean. And it's the same thing.
"I've got to go play and then let the chips fall where they may, and hopefully I end up on top."
The Masters begin from the Augusta National Golf Club on April 5.