Sportsbet opens betting markets for Love Actually sequel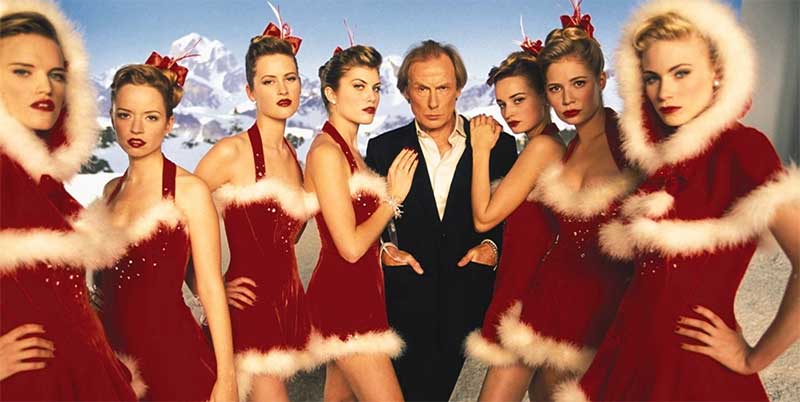 FANS of Love Actually will at last discover the romantic fates of the 2003 Christmas classic's couples, kids and lovesick loners.
It was announced on Wednesday that Richard Curtis, the film's director, was getting the band back together for a one-off television reprisal.
The short sequel will air on March 24, 2017 on the BBC as part of Comic Relief – a biennial charity showcase in support of Red Nose Day.
It will feature much of the film's original ensemble cast, including Liam Neeson, Colin Firth, Hugh Grant, Keira Knightley, Andrew Lincoln, Martine McCutcheon, Bill Nighy and Rowan Atkinson.
Notably absent from that list are Emma Thompson and the late, great Alan Rickman – one of the many celebrity casualties of 2016.
"I would never have dreamt of writing a sequel to Love Actually, but I thought it might be fun to do 10 minutes to see what everyone is now up to," said Curtis, co-founder of Comic Relief.

"Who has aged best? I guess that's the big question … or is it so obviously Liam [Neeson]?
"We've been delighted and grateful that so many of the cast are around and able to take part – and it'll certainly be a nostalgic moment getting back together and recreating their characters 14 years later."
Late last year, script editor Emma Freud – who also happens to be Curtis' wife – answered a handful of character questions and plot points that were left unresolved in the original Love Actually film.
But that has not stopped online bookmaker Sportsbet.com.au from opening a series of specialty betting markets for the much-anticipated sequel.
"Love Actually was one of the most successful rom-coms in recent memory and speculation is high as to what has happened in the years that have passed so it'll be interesting to see where punters put their money down," said Sportsbet's Will Byrne.
Among the more interesting punts on offer are +225 for a full-length feature sequel to eventuate, +3300 for Billy Mack and his manager, Joe, to be married, and +10000 for US president Donald Trump to make an appearance.
Comic Relief Love Actually betting specials
Market provided by Sportsbet.com.au

-1250 – Jamie and Aurelia to have kids

-1000 – John and Judy to have kids

-666.67 – Juliet to still be together with Peter

-555.56 – Jamie and Aurelia to be together still

-500 – John and Judy to be still together

-200 – Daniel and Carol to be together

-153.85 – David and Natalie to still be together

-117.65 – Colin to still be in America

+120 – Colin to be married

+150 – Sarah and Karl to get together

+175 – Sam and Joanna to still be together

+225 – A full length sequel to be announced in 2017

+250 – David to still be British PM

+300 – Juliet to get together with Mark

+400 – Juliet to use cue cards to reveal her love to Mark

+500 – Billy Mack to have another No.1 song

+1100 – Aurelia to have an affair with Jamie's brother

+3300 – Billy Mack and Joe to get married

+10000 – Donald Trump to visit the PM

No tags for this post.
Similar Sports Betting News