Special Missile on target in Scone Cup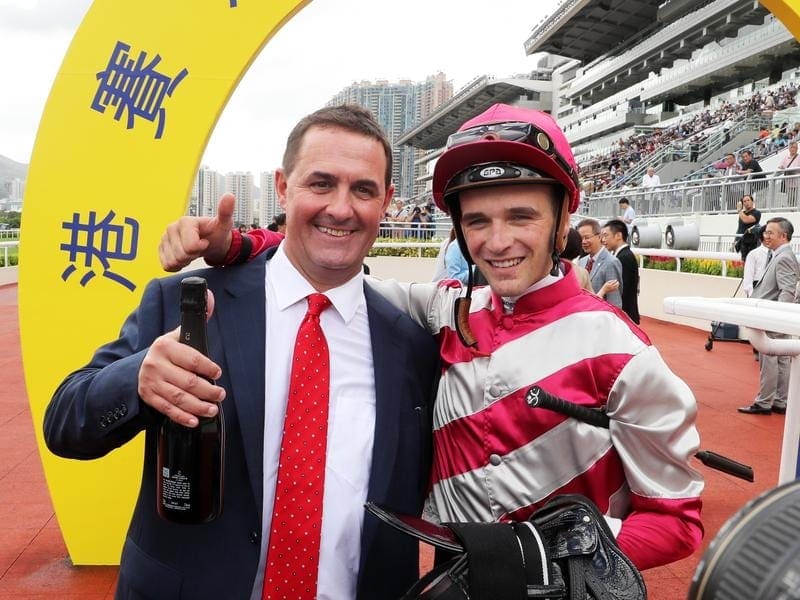 Jockey Sam Clipperton has reunited with Michael (above) and Richard Freedman to win the Scone Cup.
Sydney's newest training partnership has struck early with Special Missile fighting off Fierce Impact to win the Listed Scone Cup for Richard and Michael Freedman.
The two brothers have worked together before with their other brothers Lee and Anthony for famous wins in the 1990s and early 2000s, before going their separate ways.
The official partnership between Richard and Michael began last Saturday.
"That's awesome," Michael Freedman said. "It's a big thrill, a big thrill for the whole team.
"It's been 15 or 16 years since Richard and I have been in business together so to come back and team up with him is very special.
"Our biggest question with this horse was the mile but Sam (Clipperton) rode him perfectly."
Both Clipperton and Michael Freedman have returned recently to Sydney from Hong Kong where the jockey rode the trainer's first winner in the Asian racing powerhouse.
Clipperton was also concerned about the distance but took the initiative on Special Missile ($5.50) who held off Fierce Impact ($3.10 fav) to win by a nose.
"He jumped so well and I was happy with how he was going," Clipperton said.
"He likes to roll along at his own tempo and I nursed him as long as I could.
"The second horse came that quickly I wasn't sure. I closed my eyes and gave him one last push and he got it done and I'm thrilled to get the win."