Scoreboard operator sacked for betting on AFL matches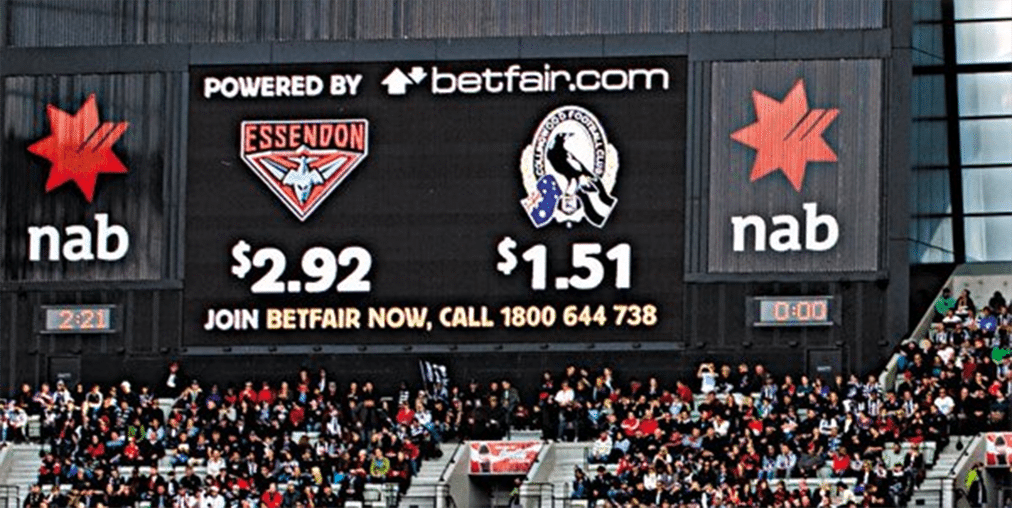 THE Australian Football League has axed a scoreboard operator who was sprung betting on football matches.
Chris Hogg had his contract terminated after an internal investigation revealed he had placed a total of $170 in wagers on AFL games.
A league official said that while Mr Hogg was found to be in breach of the AFL's strict integrity code, he was not privy to any sensitive or advantageous information.
"His period of employment had finished and he was not then offered a new contract, after a number of bets totalling less than $170 were found to have been placed," said AFL spokesman Patrick Keane.
"His role as a scoreboard operator did not allow him ­access to any privileged information, however, all persons working in an AFL or club role at AFL matches are bound by AFL guidelines regarding prohibition of betting, regardless of whether they have access to privileged information."
Mr Keane played down any notions of corruption or fixing and stressed that such offences would have resulted in a far more severe punishment.
"The action taken in this ­instance involved [Mr Hogg's] contract not being renewed, whereas a person who had ­acc­ess to privileged information would have faced much more serious consequences," he said.
Mr Hogg was also employed as a WorkSafe Victoria inspector during his time with the AFL – a situation that had sent up red flags before, according to Fairfax Media sources.
WorkSafe investigated the Essendon Football Club in the wake of the 2012 supplements scandal, eventually fining the Bombers $200,000 over multiple breaches to player health and safety regulations.
But WorkSafe spokesman Peter Flaherty denied that Mr Hogg had any association with the Essendon case, saying: "This investigator has never been involved in WorkSafe's investigations into the AFL or any AFL club."
Both the AFL and WorkSafe refused to comment on the specific wagers or which AFL matches Mr Hogg had placed money on.
What we think of the AFL's strict betting policies
There is a curious bipolarity about the AFL's view towards sports betting.
On the one hand, the league is happy to take money from Australian bookmakers and plaster their ads and promotions all over every commercial break and interval during live broadcasts.
On the other, anybody with even the most tenuous of official ties to the competition cannot go near an AFL betting market without landing in hot water.
Players, coaches and club staff having a punt is one thing, but just how serious is the AFL about cracking down on the really dangerous stuff?
A goal umpire was rubbed out for most of the 2010 campaign for betting on the 2009 AFL Grand Final – a match in which he had no involvement whatsoever.
And yet Heath Shaw, who admitted to placing bets influenced by inside info on a game between Collingwood and Adelaide in 2011, was stung with only a $20k fine and eight weeks off.
It might be a bit harsh to say Shaw should've been chucked out of the comp, but there is an obvious disconnect between the relative severity of those charges and the corresponding punishments.
Same goes for the wrist slaps doled out in recent years to Jack Crisp and Deal Wallis, both of whom remain active members of the football industry.
As a scoreboard operator with no access to privileged information and no influence over any aspect of match results, Mr Hogg can count himself a bit unfortunate.
Of course the AFL must treat these sorts of issues with the utmost seriousness, but all the grandstanding about integrity and transparency doesn't really match up when so much of the AFL's ever-expanding coffers are made up of bookie money and TV rights.
The irony: the scoreboards Mr Hogg operated were probably sponsored by sports betting firms.