Run Oneover the market mover ahead of 2016 Inter Dominion Final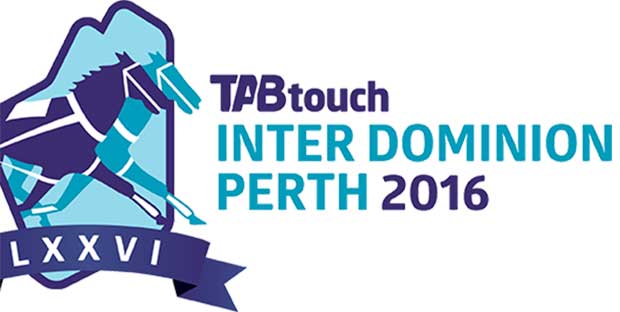 THE punters are coming for the local chance in a big way ahead of Friday night's Inter Dominion Final at Gloucester Park.
The Gary Hall-trained Run Oneover has attracted a flurry of interest for the $1.1 million dollar feature – the richest harness race in the world.
Solid form and a handy inside barrier draw has seen the Western Australian prospect firm from $6 to $3.50 at Sportsbet.com.au.
Recent history suggests that punters have done the right homework. Run Oneover owner Steve Chapman has combined the trainer/jockey duo of Gary Hall and driver Clinton Hall before with great success. Hall and Clinton guided WA star My Hard Copy to back-to-back victories in the WA Pacing Cup in 2015 and 2016. Hall also won the 2014 WA Pacing Cup, which coincidentally ran from the same barrier his charge will have on Friday night – number two.
The fact that Run Oneover and My Hard Copy are also directly related adds to the good vibes surrounding the horse.

Hectorjayjay, which was unbeaten in the three heats leading into the final, has eased from $1.80 out to $2.60 – it will start from barrier nine.
2015 Inter Dominion champion Lennytheshark has been steady in betting $5 and could have been even shorter in betting if it hadn't pulled up sore from its last heat and carried fitness question marks into the race.
Bling It On receieved the coveted number one barrier and has been another big firmer as a result, coming in from $17 to $7 overnight.
Sportsbet's Will Byrne said the barrier draw had a big part to play in betting.
"From barrier two Run Oneover is going to race on the speed and punters have warmed to him. Hectorjayjay has been in sensational form, but unfortunately he's drawn the outside of the front row, which makes his task a lot harder," Byrne said.
Inter Dominion Final odds
9 – $2.60 Hectorjayjay
4 – $5.00 Lennytheshark
1 – $7.00 Bling It On
10 – $10 Beaudiene Boaz
5 – $15 John Of Arc
8 – $17 Bettors Fire
7 – $26 Smolda
6 – $31 Franco Nelson
3 – $126 Our Jericho
[interaction id="5844e0c90bbdb229119f4a59″]