Robert Smerdon one of eight people charged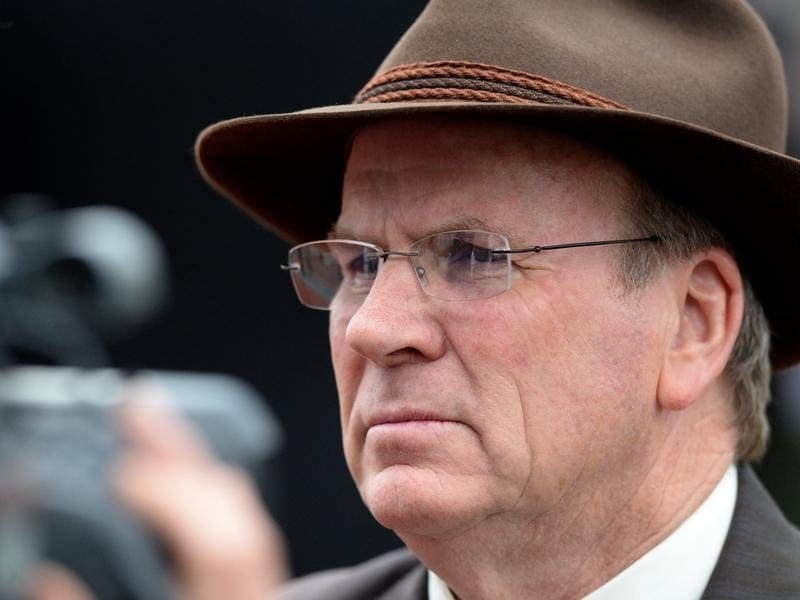 Trainer Robert Smerdon is one of eight people hit with conduct charges over race day treatments.
Victorian racing authorities are seeking legal advice whether to stand down any or all the eight licensed people, including leading trainer Robert Smerdon, pending the hearing of serious charges in relation to race day treatments of horses spanning seven years.
Smerdon and seven others were charged by Racing Victoria stewards on Tuesday under an Australian racing rule dealing with dishonest, corrupt or fraudulent, improper or dishonourable action.
"The stewards are giving urgent consideration to the issue of the participants' continued participation in racing, pending the hearing and determination of the charges and are seeking further legal advice," RV chief executive Giles Thompson said.
Stewards allege on 115 occasions between June 2010 and October 7 last year, Smerdon was a party to the administration of alkalinising agents and or medications to a horse or horses on race day.
Greg Nelligan, a stable employee of Smerdon and former employee of trainer Tony Vasil, is charged with administering or being a party to the administration of alkalinising agents to a horse or horses on race day on 123 occasions during the same period.
The investigation which led to the charges was sparked after the Smerdon-trained Lovani was withdrawn from a race at Flemington on October 7 last year when stewards suspected a race day treatment.
Group One-winning trainers Stuart Webb and Tony Vasil have also been charged with being a party to race day treatments of horses on three and seven occasions respectively.
Queensland trainer Liam Birchley has been charged with being a party to the race day treatment of a horse or horses on November 3, 2011, November 6, 2012 and November 3, 2015.
The particulars of the charge against trainer Trent Pennuto are he was a party to race day treatment on four occasions between August 2010 and December 2011.
Denise Nelligan is alleged to have been a party to treatments on 13 occasions between February 2011 and February 2015 while another employee of Smerdon's stable, Daniel Garland is alleged to have been a party to two race day treatments on November 3, 2011 and May 25, 2013.
No dates have been set for any hearings in front of the Racing Appeals and Disciplinary Board.
"These are very serious allegations and the Racing Victoria Integrity Services Department and our stewards have worked swiftly to fully investigate these matters resulting in the laying of charges against eight people today," Thompson said.
"It is vital that in order to maintain a world-class thoroughbred racing industry that we have a world-class integrity regime that is strictly enforced.
"Where we have a breach of the rules, our stewards and Integrity Services Department will take appropriate action to protect the integrity of the sport."
Greg Nelligan has also been charged with laying horses from the Smerdon stable while emploued by the trainer.