Rio 2016 Olympic Games opening weekend multi tips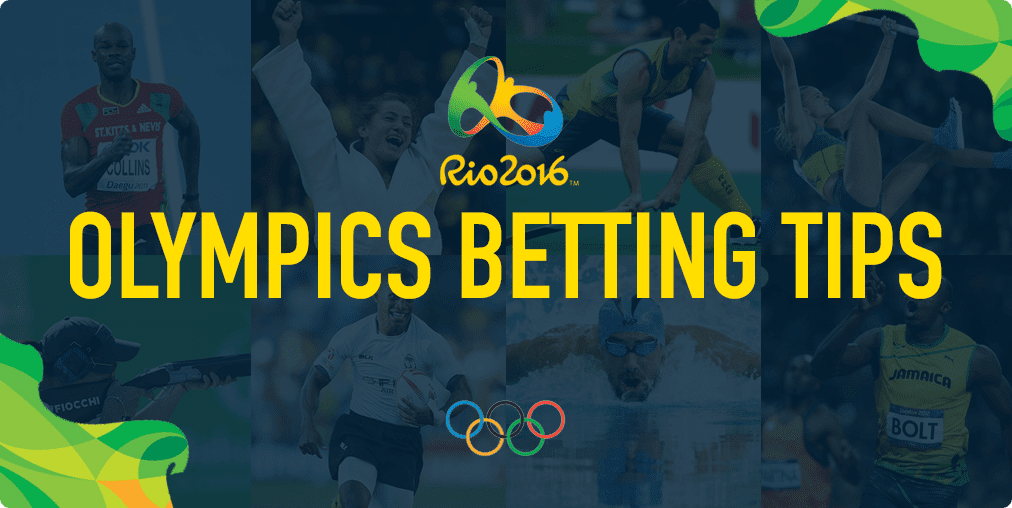 IT has been a long time coming, but finally the first ever Summer Olympic Games in South America kick off this weekend, and Australians are set for a fortnight of sleepless nights.
As usual the pool dominates the Olympics early, and we have focused solely on the swimmers in our opening weekend multi.
The Aussie girls are expected to dominate the 4×100 freestyle relay, which is our anchor, and we are also backing redemption – chasing Emily Seebohm to get the job done for us alongside a couple of brash Americans who bring supreme confidence into Rio.
All odds and times for events are provided by Sportsbet.com.au – dates and start times are subject to change.
August 6-7 Olympic Multi selections:
Australian women to win the 4x100m freestyle relay ($1.12)
Emily Seebohm to win the 100m women's backstroke ($1.67)
Lilly King to win the 100m women's breaststroke ($1.50)
Katie Ledecky to win the 200m women's freestyle ($1.67)
Combined multi value: $4.68 @ Sportsbet.com.au
Women's 4x100m freestyle relay
4.03am, Sunday 8th August
One of Australia's best gold medal chances comes early in the games as the hot-favourited Aussie team takes on the world in the 400x freestyle relay.
The Aussie women are absolutely dominant at this discipline, and it is reflected in the market given they are at the incredible short price of $1.12.
The biggest danger to the Aussies is the Americans ($7) and the Dutch ($8) but we are confident that our multi will kick off in style on Sunday morning.
Get up early and get the girls home Australia.
Australian women to win the 4x100m freestyle relay ($1.12)
Women's 100m breaststroke
2:59am, Monday 8th August
The women's 100m breaststroke is all about one woman – American teenager Lilly King.
The 19-year-old has caused a stir in the American swimming industry, displaying a brash attitude and the skills to back it up.
King raised eyebrows earlier in the year, giving away the gold medals she won in Omaha en route to Rio.
"I'm not exactly a really materialistic person. You make the Olympic team and you're not like, 'Oh, where's your medal?' It's like, 'Oh, you're an Olympian,' " King said.
"It didn't hit me that it was kind of a bigger stage than normal and I might want to keep that one.
"But then I thought, 'There are bigger medals to come.' I'm not too worried about it."
We love the confidence and we are anticipating King will be crowned the Olympic champion on Monday night.
Lilly King to win the 100m women's breaststroke ($1.50)
Women's 100m backstroke
2:02am, Monday 8th August
One of Australia's golden girls hits the pool early in the Olympics harbouring hopes of going one better than her Olympic silver medal in the 100m backstroke that she achieved in 2012.
Seebohm was the hot favourite to win the gold in London but inexplicably failed on the biggest stage, blaming social media for her inability to win the gold.
The 10-year Australian team veteran has taken the unusual tact of imposing a social media ban on herself heading into Rio.
"I haven't posted anything of late and I don't plan to. When I finish my events I will take it from there." Seebohm said.
We are backing Beebohm to be treading come Monday morning on the back of a successful 100m backstroke victory.
Emily Seebohm to win the 100m women's backstroke ($1.67)
Women's 200m freestyle
2.02am, Tuesday 9th August
Another American teen set to make a big impact in Rio is Katie Ledecky, who takes to the pool as the short-priced favourite in Tuesday's 200m freestyle final.
The 19-year-old brings across a huge repetition after a quality Olympic debut at London, and her competitors are wary of just how dominant she could potentially be at Rio.
"If Katie does what she has been doing the past four years, we are all swimming for second and third place," said Denmark's Lotte Friis, an Olympic bronze medallist.
High praise indeed, and we are backing Ledecky to bring home the multi in style.
Katie Ledecky to win the 200m women's freestyle ($1.67)