Reith confident Le Romain can rattle home in Group 3 Show County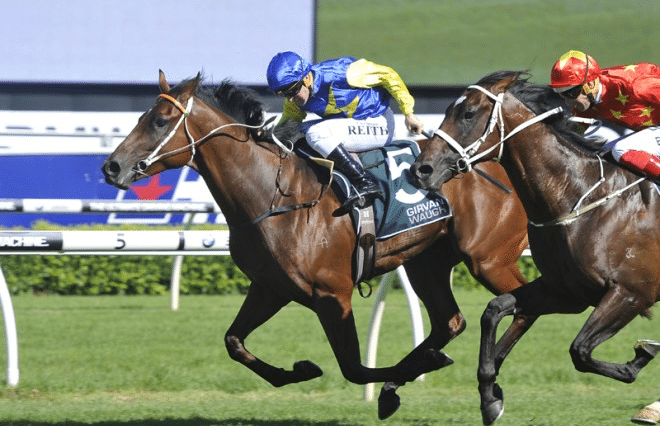 CHRISTIAN Reith is confident his ride in the $125,000 Group 3 Bob Ingram Show County Quality is good enough to win.
Reith will partner four-year-old which ran well in a trial at Gosford on August 1 and he believes the Group 1 Randwick Guineas winner has been working well enough to run well fresh up on Saturday.
"He gave me a good feel at Gosford and he's definitely come back stronger and more mature," Reith said.
Le Romain will be taking on some seasoned older horses this Saturday, but Reith is expecting a big effort and Sportsbet.com.au currently has it as the $4.40 favourite after opening at $4 earlier in the week.
"I expect a forward showing from him on Saturday," he said. "He's working well and doing everything right this preparation so it's exciting.

"He loves the big, open tracks and he's showed that he can sprint when he's fresh so it's all systems go."
Le Romain defeated the likes of Press Statement to win the Randwick Guineas and although it's giving away age to the likes of Vashka and last-start winner Tycoon Tara, Reith doesn't believe the Kris Lees-trained gelding will succumb under the pressure.
"The thing I pinpointed out of the trial was the way he's travelling. He's relaxing more and is more switched off which is something he needed to do because he was a little too aggressive last preparation," Reith said.
"It will be a test, of course. He's going from the three-year-old ranks and stepping out against the older open-class horses so he's got to take that step. But I think the horse has come back bigger and better and is ready to take that next step."
A good racing surface could help Le Romain on Saturday and Randwick track manager Navesh Ramdhani is expecting the improving weather forecast to help the track dry out.
"I don't want to count my chickens before they hatch but I can tell you now given the weather conditions and the rate of improvement we're looking good for a firmer track on Saturday," Ramdhani said.
"It's very close to a (good) four now but I called it a (soft) five this morning. With the conditions we're expecting today or tomorrow I'm confident we'll be a (good) four and depending on the times, maybe even a (good) three during Saturday.
"They are saying we're a slight chance of getting some light rain on Saturday but the forecast has been turning more favourable by the day in the past 48 hours. If it doesn't come we'll kick off on a (good) four on Saturday morning."