Rebel Dane primed for Brisbane farewell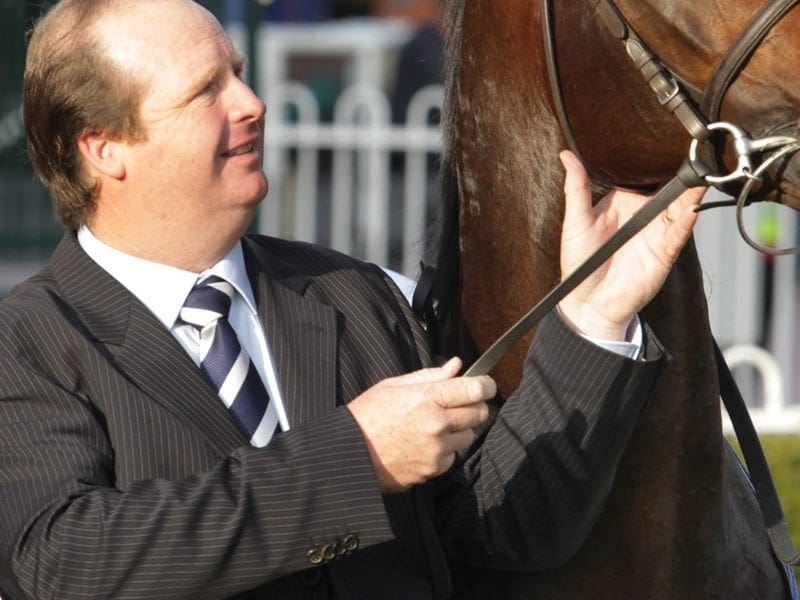 Rebel Dane has pleased trainer Gary Portelli with his third in a barrier trial.

While he is happy Rebel Dane has found a home at stud, trainer Gary Portelli admits it will be hard to see him leave the stable.

The dual Group One winner will stand at Swettenham Stud in the spring but first he will try to add to his tally of big wins.

Rebel Dane ran third in a barrier trial on Friday in preparation for the Doomben 10,000 on May 13.

"He'll go to Brisbane for the Doomben 10,000 and we'll work it out from there," Portelli said.

"But we are looking at the Stradbroke which if we go there it would be his last race.

"He trialled really well so it would be great to get another Group One win before he goes to stud.

"I will miss him when he goes. The stable won't be the same without him."

Rebel Dane has bucked the recent trend of early retirement to stud, racing on as a seven-year-old until his owners, Laurel Oak, secured a deal for him to stand at Swettenham in Victoria.

For more than five years he has occupied box 14 at Portelli's Warwick Farm stable.

"He has been there so long, it will be a hard day when he leaves," Portelli said.

"We have started a tradition where we put the names of the good horses we've had on the stable so box 14 will always say Rebel Dane."

It has been a big year for Portelli with She Will Reign winning the Golden Slipper.

"She went to the paddock about two weeks ago and is having a good two-and-a-half month spell," Portelli said.

"Then we will work out the best path to The Everest."

Syndicate manager Scott Darby has negotiated a deal with Yulong Investments for She Will Reign to run in the subscription-only $10 million race in October.

And while she may well add the race to her Slipper win, Rebel Dane's place in the stable remains solid.

"We don't have a stable name but Rebel Dane Lodge has a good ring to it," Portelli said.

No tags for this post.
Similar Sports Betting News