Racing bonuses and free bets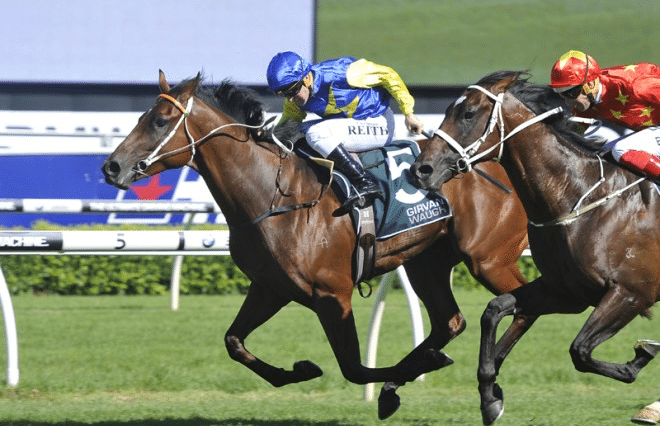 GAMBLING is one of our favourite past-times in Australia, but few betting markets can rival the allure and intrigue of the horse racing industry.
The betting industry has undergone huge changes in the last five years, which has put the power of the punt back in favour of the public.
Gone are the days where punters can be content putting on a bet down at their local pub. These days bookmaker's customers can take advantage of best tote bets, money back specials and plenty of our fantastic inducements that run daily.
We have taken a look at three of our favourite bookmakers and put together an easy-to-read guide on all their horse racing specials so punters can make an informed investment.
Sportsbet.com.au racing deals and specials
Top Tote Plus:
We have all felt the pain of investing in another state's market only to find a different one pays a much larger price than your dividend, luckily Sportsbet has its customers covered.
Place a bet on any Australian thoroughbred meeting and if your bet is a successful one, you will get the best price of all three TABs or the starting price.

Cash back specials:
Sportsbet have thrown their weight behind the Victorian races heading into the spring.
On Victorian race meets from Wednesday to Sunday, if you place a fixed odds bet on races 5, 6 or 7 and your horse runs second or third you will get you cash back up to $50.
Sportsbet also run cash back specials on select races every day.
On any particular race throughout every day Sportsbet will pick a runner, and if you select a horse outside of their selection and it finishes second to their pick you will get your cash back up to $50.
'Betting without' market:
Like the look of a runner but you are not confident it can get the job done against a favourite?
Sportsbet offers customers the 'betting without' market, which allows punters to get a return if your horse wins or finishes second to the favourite.
Betting insurance:
Sportsbet offer punters extra markets on all their Australian thoroughbred races, including insurance betting.
You can select either insurance 2 or 3, which affords customers money back if your horse does not win but finishes either in the top two for insurance 2 or top three for insurance 3.
Bet live:
There are plenty of UK bookmakers that allow you to bet live on races, but the same luxury is not afforded to Aussie punters on Australian races – except at Sportsbet.
Sportsbet customers are able to bet live on select Australian races up until the 400m mark, giving punters a new dynamic on the Aussie gallops.
WilliamHill.com.au thoroughbred racing bookie bonuses
Money back specials:
William Hill is one of the only bookmakers who put together multiple money back specials for customers that can change from week-to-week.
William Hill run first half of the field money back specials – which gives punters cash back if their runner finishes in the top half of a field – or cash back specials if your horse finishes second or third in select races.
Off the back of their successful 'Chase the Bunny' promotion, William Hill is introducing the concept to the thoroughbred industry.
Place a fixed odds win bet on select races, and if it is successful you will get the value of the second and third runners numbers multiplied up to the value of your stake.
This means if you invest $50 on the winner and number 6 and number 5 come in second and third you get $30 in the form of bonus bets.
Vaal money back special:
To encourage customers to bet on the South African races, William Hill have introduced a weekly money back special on races at the Vaal.
Punters can get up to $25 cash back on any race at the Vaal if your runner finishes second or third.
Betting without:
The 'betting without' feature at William Hill allows you to bet on your selected runner at a smaller return, but without the favourite.
This means your horse can either win, or finish second to the favourite and you will get your return.
Racing insurance:
Place a bet at William Hill using the racing insurance feature, and if your selection finishes second or third you get your stake back.
Your fixed odds return will be diminished compared to a regular bet, but the safety of the money back return on a racing without investment is something that punters may find enticing.
First past the post:
Sick of getting your winning bet overturned on a steward's inquiry? You will have no such pain at William Hill.
Not only will William Hill pay your bet out within 60 seconds of the race finishing, but if your horse is beaten in a protest you will still get your cash.
Premium price:
Not sure who to select on the weekend's races? William Hill is the place to go with their premium price bets on the major meets.
William Hill will group two or more runners together on a particular race and give you a price for either of them to win, all you have to do is wager your money and wait for the return.
Best Tote plus:
Sick of getting the short end of the stick due to the state you invested your money at? William Hill has your back.
Place a win bet on any Australian thoroughbred race and William Hill will give you the best of all three totes plus the starting price.
Best deals betting on races at Crownbet.com.au
Best tote plus:
Anyone that has picked a winner down at their local knows the pain of getting a much smaller dividend than they would have if they placed their bet in another state.
That problem is no more if you are a customer at Crownbet.
Place a winning bet on any Australian thoroughbred race and your winning dividend will be paid out at the price of the best of all three TABs or the starting price.
Protest payout:
Had enough of getting your winner overturned in a protest? Crownbet has its customer's best interests at heart.
If your runner is first past the post you will get your money irrespective of an upheld protest.
Racing specials:
Looking to cash in on select races week to week? Crownbet has you covered.
Crownbet will select a race each day, and if your runner in that race fails to win but finishes second they will give you Crownbet points up to the value of your stake.