Queensland casino to offer punters the 'crack cocaine' of gaming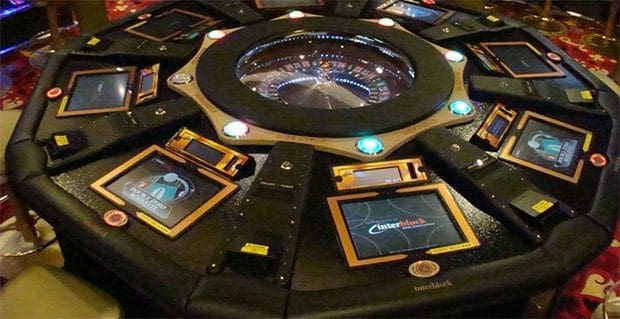 THE Queensland government could face a federal backlash after green-lighting a new licensing deal which allows Brisbane's Queens Wharf casino resort to utilise electronic gambling tables.
The Palaszczuk government's licensing deal allows an uncapped number of actual or electronic ­tables — which includes auto­mated versions of baccarat and roulette — which Australian Churches Gambling Taskforce chairman Tim Costello described as "the crack cocaine of gambling".
Mr Tim Costello said the electronic incarnations of casino table games were "no different" to poker machines, a growing focus of the federal government.
"Like pokies, these are the crack cocaine of gambling," he said.
"Terminals are the next ­generation of pokies."
The sentiments of Mr Costello were echoed by the co-founder of Paddy Power (owner of Australia's Sportsbet.com.au) Stewart Kenny, who said terminals that offer a similar service in the UK are "dangerously addictive (and) particularly enticing to younger gamblers in disadvantaged areas".
The decision of the Queensland government to allow these machines to operate at the casino has drawn the ire of outspoken anti-gambling senator Nick Xenophon.
Senator Xenophon – who is campaigning to limit poker machine usage by implementing a nation-wide maximum pokie spin of $1 – said unlimited gaming tables were "like a classic bait and switch".
"There doesn't appear to have been any assessment on what it will mean for gambling addict­ion," Mr Xenophon said.
"It seems that the whole process lacks clarity and transparency. There has been no real consideration of the public interest and despite the promise it is for high-rollers, the reality is it will suck money out of the whole economy and suck money from small and medium businesses, ­especially retail and hospitality."
According to industry sources however, the casino will not yield to public pressure.
A spokesperson for The Star said all Queensland casinos could operate as many table games as they chose, either traditional dealer or electronically, "subject to regulator approvals".
The spokesperson said the games vary greatly to that of poker machines given there is interaction with other players.
"The electronic versions are significantly different to pokies in that they are multi-terminal and allow for more than one player to participate in traditional table games, roulette as an example, simultaneously," he said.
Construction on the $3 billion Queen's Wharf casino will commence in 2017 and facility is set to be up and running by the beginning of 2022.
[interaction id="586b21a2804953407ce1bb01″]