Privilege for Bowman to be Winx's jockey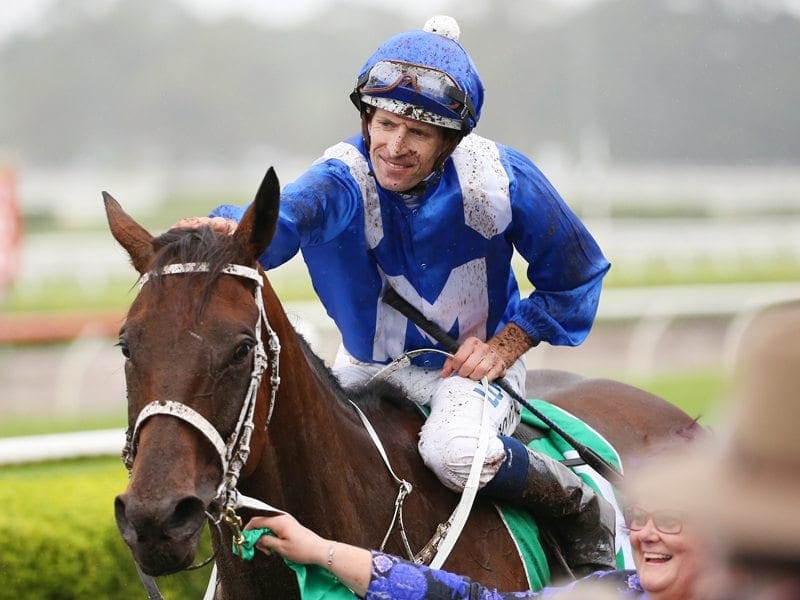 Hugh Bowman is at a stage in his life to appreciate how privileged he is to be Winx's jockey.

Hugh Bowman is at a stage in his life to appreciate just how good Winx is and how privileged he is to be a part of her career.

But rather than sit back reflecting on what the mare has already achieved, the jockey is focused on the job ahead aboard the horse rated the best on turf in 2016 and the equal best horse in the world so far this year.

"Obviously I'm as hopeful as everybody else that Winx can continue on doing what she does best, and that's racing at a level we haven't seen for some time," Bowman said.

"It's a great privilege to be a part of her career and with that carries a lot of weight of expectation and a lot of weight of ambition, not only from those involved with her but everyone else too.

"Ultimately if she can keep going the way she's going I'll look back on it in years to come with a great deal of satisfaction and appreciation of how good she is.

"But for the moment it's just about one run at a time."

On Saturday Winx shoots for her 16th straight win and 11th Group One trophy in the George Ryder Stakes at Rosehill.

The 36-year-old jockey is pleased Winx has come along in what he describes as the "mature part" of his career.

"If a horse like this came along in my early or mid-twenties I don't think I'd have the appreciation of just how good she is and just what she's done for me, as a person and as a professional," he said.

He says that's because he's been fortunate to experience racing all over the world and had the chance to ride some genuine world class horses in Australia over the past 10 to 15 years.

He named Reliable Man, So You Think and the horse he has ridden to Group One wins in Hong Kong, Werther, as horses that stand above the others.

"But Winx is another level again," Bowman said.

"And being at the age I'm at I can really appreciate how good she is."

Winx reached a 132 rating in the 2016 World's Best Racehorse Rankings while in the first ratings for 2017 she has run to 127 with brilliant wins in the Apollo Stakes and Chipping Norton Stakes.

"She's starting to get to a level that she was when she won the Cox Plate last year. So that to me is very exciting," Bowman said.

"In saying that though I think the George Ryder will probably the most competitive event for her in some time.

"The fact is it's 1500 metres so it's probably short of her best distance and she's going to take on some serious competition in Chautauqua, Le Romain and others.

"I think those two horses put the writing on the wall in the Canterbury Stakes the other day that they're up for the challenge.

"We're going to know where we're at anyway."

No tags for this post.
Similar Sports Betting News