Performer's Golden Slipper quote slashed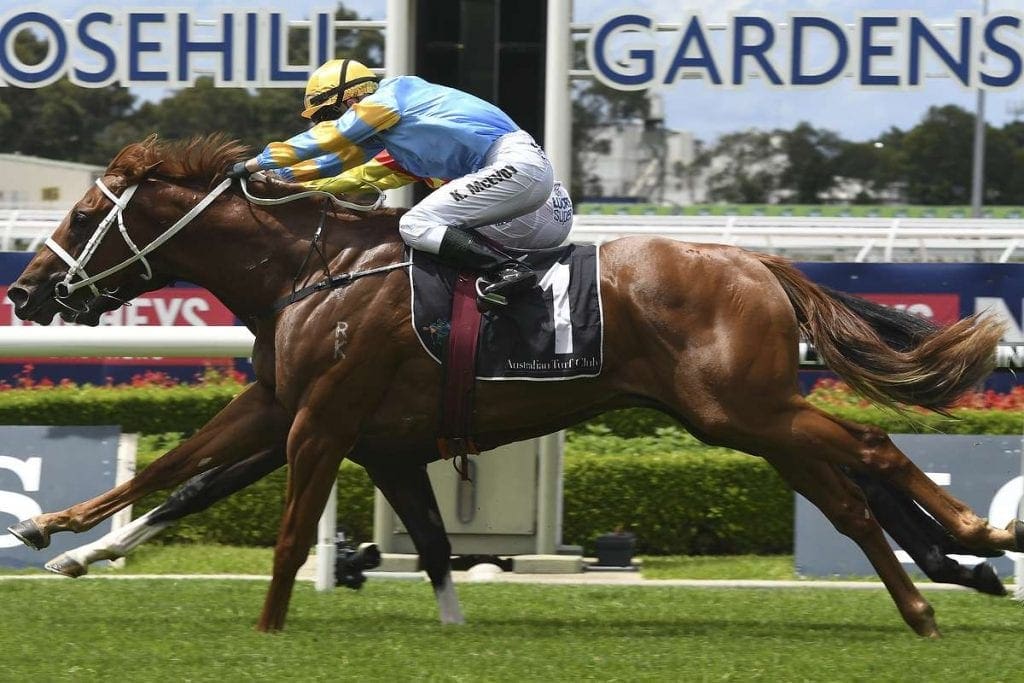 One-time Golden Slipper favourite Performer came through his Randwick barrier trial with flying colours, confirming his place in Saturday week's Group 1.
Online bookmaker Sportsbet.com.au reacted to Performer's scintillating trial by turning the colt's Slipper quote from $8.50 into $5.50.
The Chris Waller trained colt is now $5.50 second favourite, behind Sunlight ($4.00).
The Tony McEvoy trained Sunlight is $1.45 favourite to win her final lead-up, the Magic Night Stakes at Rosehill on Saturday.
"Punters that backed Performer in the Slipper will be breathing a sigh of relief," said Sportsbet's Will Byrne.
"Not only was Performer on his best behaviour, the addition of blinkers really sharpened him up and he won the trial full of running."
2018 Golden Slipper betting
$4 Sunlight
$5.50 Performer
$7 Estijaab
$7.50 Written By
$9 Santos
$12 Ef Troop
$13 Seabrook
$16 Aylmerton
$17 Fiesta
$26 Enbihaar
$26 Oohood
Others quoted at Sportsbet.com.au
More News

Deprecated: WP_Query was called with an argument that is deprecated since version 3.1.0! caller_get_posts is deprecated. Use ignore_sticky_posts instead. in /home/bettingsite/public_html/wp-includes/functions.php on line 5145

All Recent News