Top Australian Apple Pay Betting Sites 2023
You can now use Apple Pay as a payment method at some of the top Australian betting sites. Apple Pay is a type of e-wallet that allows you to conduct transactions effortlessly. Additionally, it's simple, secure, and convenient – the hallmarks of any excellent payment method offered by a bookie. The best Apple Pay betting sites will allow you to fund your account instantly, via mobile and desktop, including betting apps and it has low fees. Our guide to Australian Apple Pay bookmakers will run you through everything you need to know, including how to fund your account using this method, how it works, who is eligible, the top Aussie Apple Pay betting sites and plenty more. The top Apple Pay betting sites for December, 2023 include:

This is my table
So, how does Apple Pay work? If you own an Apple device like an iPhone or Mac computer, you can make deposits using only your fingerprint. And, the service is linked to your bank card, so you never need to provide operators with your banking details.
If you want to discover more about ApplePay and the best Apple Pay betting sites in Australia, keep reading.
Best Apple Pay betting sites for Australia
It can sometimes be challenging to find the right Australian Apple Pay bookmaker, so we've made the process a little easier for you. Below are the top five Apple Pay betting sites – all licensed, secure, and reputable.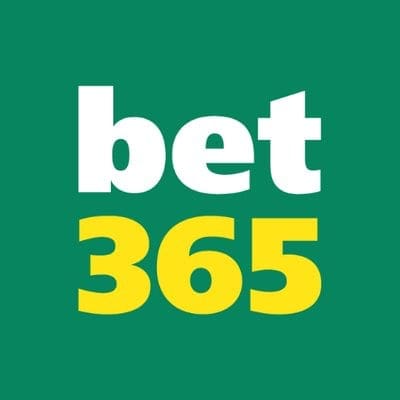 Bet365
Founded back in 2000, Bet365 is a popular choice among punters. It's licensed by Australia's Northern Territory Government and offers betting on a wide range of sports. You can wager on horse racing, greyhounds, rugby, baseball, basketball, cricket, esports, golf, soccer, and tennis, among others.
Bet365 features live betting as well as live-streaming, and it accepts Apple Pay as a deposit method. Deposits are instant and incur no fees, while withdrawals are processed through Bank Wire and can take two to ten banking days. The minimum deposit you can make is AUD10, and the minimum withdrawal is AUD100.
---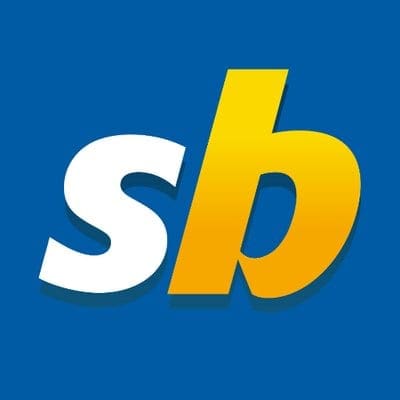 Sportsbet
This bookmaker is licensed by Australia's Northern Territory Government and offers a comprehensive horse racing betting platform. In addition, you can also find sports like Aussie rules, baseball, basketball, cricket, golf, soccer, rugby, and more.
It features live betting and competitive odds on its platform. Furthermore, Sportsbet accepts Apple Pay deposits, and the minimum amount is AUD10. You can also make a "quick deposit." Withdrawals are processed to your bank account and reflect within one business day.
---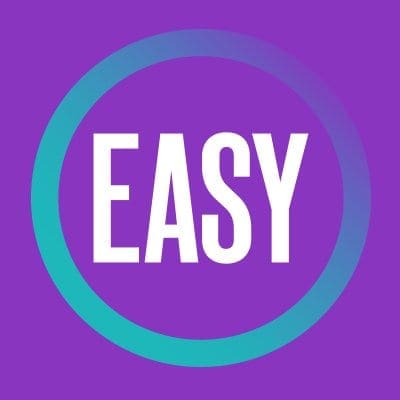 BetEasy
BetEasy is licensed by Australia's Northern Territory, offering 49 different sports betting markets. You can place bets on sports like Aussie rules, baseball, chess, cricket, golf, rugby, soccer, and esports, to name a few.
Some of this operator's features include live betting and build-a-bet, along with some attractive promotions. BetEasy accepts Apple Pay, with a minimum deposit of AUD5. A quick deposit option is available, allowing you to top up your account when you've placed a bet. The minimum withdrawal is also AUD5 and takes up to two business days, conducted via your bank account.
---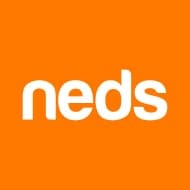 Neds
This Australian bookie caters to punters who enjoy horse racing, American football, Aussie rules, basketball, baseball, bull riding, chess, cricket, esports, golf, rugby, and more. Neds features live betting and comprehensive markets for all three racing codes, namely horse racing, harness racing, and greyhound racing.
Neds accepts Apple Pay deposits, and the minimum deposit you can make is AUD10. There are no fees for using this method. The minimum withdrawal amount is also AUD10 and can take two business days to reflect.
---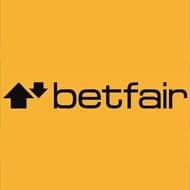 Betfair
Betfair is a well-known operator in the gambling world. It's licensed by Australia's Northern Territory Government and features in-play betting, live-streaming, and competitive odds. You can bet on sports like horse racing, Aussie rules, baseball, basketball, cricket, esports, golf, greyhound racing, politics, tennis, and more.
At Betfair, you can make deposits via Apple Pay, at a minimum of AUD10. Withdrawals are also processed through Apple Pay, with a minimum of AUD0.01, and reflect within two working days.
---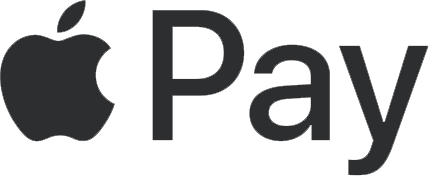 How to Make Apple Pay Deposits at Online Bookmakers
Making a deposit with Apple Pay is a straight-forward process. There are two requirements to this payment method: owning an Apple device and having a card that supports Apple Pay.
First, you need to set up your Apple Pay wallet before you can begin making payments.
To set up your Apple Pay wallet for online betting, follow these steps:
Go to Wallet on your Apple device.
Link your bank card by following the prompts.
Your bank will verify your information and allow Apple Pay transactions.
That's it; you're all set to make your first deposit.
Once you have an up and running Apple Pay account, follow these steps to make a deposit at an online bookmaker:
Visit the bookmaker's site and log in to your betting account.
Navigate to the cashier section.
Select "deposit."
Choose Apple Pay as your deposit method.
Enter the amount.
Click "pay."
Your wallet will open. Select the card you want to use.
Verify the transaction using your TouchID or FaceID.
All done! Your money will now be available in your betting account instantly.
---
Apple Pay withdrawals at online betting sites
Many Australian Apple Pay bookmakers currently don't allow you to withdraw through the service directly. Instead, you have to withdraw your winnings through a bank transfer or to your registered card.
This process will likely become more streamlined in time, as more bookies come on board with the service.
To make a withdrawal using Apple Pay at an online bookie, follow these steps:
Visit the bookie's site and log in to your betting account.
Navigate to the banking section.
Click "withdraw."
Select your withdrawal method. Most times, the page will pre-populate with your available options.
Enter the amount you wish to withdraw, taking heed of any withdrawal limits.
Click "Done."
Your withdrawal will be processed and generally reflect in your account within two working days.
---
Apple Pay betting cons
The advantages of Apple Pay are plentiful, from convenience to security. Additionally, deposits are instant and require no waiting periods. However, there are some downsides to using Apple Pay as your payment method at online casinos as well.
Firstly, not every betting operator accepts Apple Pay, so you may have to do some digging to find a bookie. However, this is hardly necessary with the top five Australian Apple Pay betting sites presented above.
Secondly, it's rare to encounter a bookmaker that allows withdrawals to your Apple Pay wallet. Bookies tend to redirect withdrawals to your bank account or linked card, and these transactions usually take a few days to reflect.
The advantages outweigh the disadvantages, and it remains a stellar online payment option at betting sites.
---
Apple Pay bookmaker deposit fees
There are usually no fees attached to Apple Pay transactions, from neither the bookie nor the service itself. However, it's useful to double-check Apple Pay bookmaker deposit fees before making any payments. But, it's still a great perk and saves you some bucks down the line.
---
Apple Pay betting history in Australia
Apple Pay is a digital mobile wallet service that allows you to make payments online and in person. It's uniquely tailored for iOS devices such as the Apple Watch, iPhone, iPad, and Mac. It replaces debit and credit card chips and PINs towards a contact-less payment method that uses your Touch ID, Face ID, or passcode to authorise transactions.
In September 2014, Apple CEO Tim Cook announced the launch of the Apple Pay service. It aims to replace the outdated and less secure traditional card payments that we're familiar with, allowing customers to conduct payments through their devices using the Apple Wallet, a corresponding app.
The service gained traction almost immediately and is accepted at many businesses, including Starbucks, KFC and Australian supermarkets like Coles and Woolworths. Additionally, you can bet on your favourite sports at online bookies by funding your account with Apple Pay.
---
Pros of using Apple Pay bookmaker deposits
Apple Pay betting sites are soaring in popularity, and it's easy to see why. There are a lot of clear advantages to this exceptional service, including high security and convenience.
Biometric Security

This type of software doesn't require you to enter any characters or numbers to confirm payment. Instead, it relies on biometric authentication, which uses your unique biological characteristics, such as your fingerprint or face.

Biometric measures are the most advanced way of securing your account, as it's virtually impossible to tamper with or modify. Besides, reputable bookies use the highest levels of security measures as well, which means your sensitive information has double the protection.

Easy To Use

It only takes a few minutes to set up your Apple Pay account, and the software is user-friendly and easy to navigate, which means you won't encounter any hassles when making payments.

Instant Payments

Deposits reflect instantly in your betting account, so you can start making wagers on your favourite sports immediately. All it takes is a few taps and confirmation via your fingerprint.

No Fees

If you use Apple Pay as your preferred deposit method, you never have to worry about paying for additional charges, as there are none imposed by the bookie or the service.