Patch to be fan favourite for Derby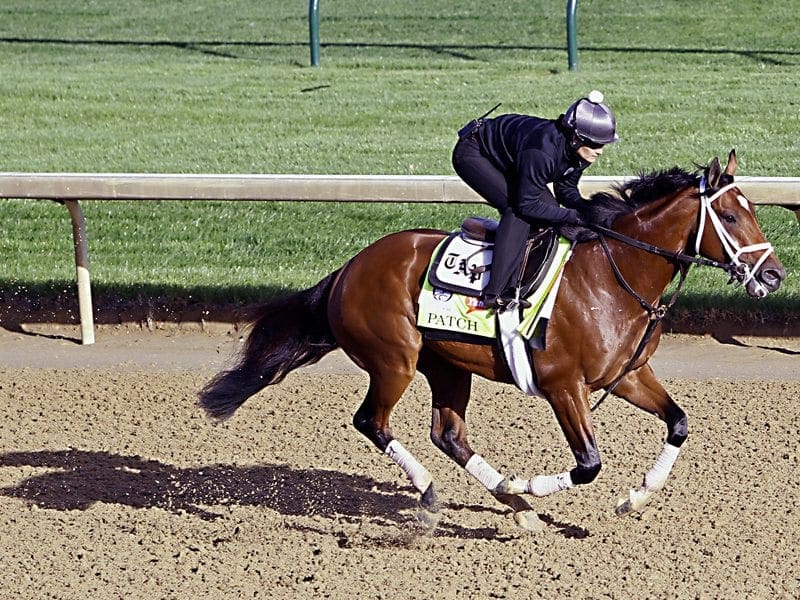 One-eyed colt Patch is an outsider in the Kentucky Derby but a favourite with trainer Todd Pletcher.

There has been no shortage of compelling horse racing storylines in recent years but Patch could top them all when the one-eyed underdog sets off in the Kentucky Derby for the first leg of US thoroughbred racing's Triple Crown.

The Todd Pletcher-trained colt's left eye was removed last June because of an inflammation in the globe but his trainer does not expect that to hamper his performance at Churchill Downs on Saturday (Sunday AEST).

"It's a credit to him and his professionalism that he was able to adapt so seamlessly to it," Pletcher said.

"I was concerned that it might compromise his ability in some way or the way he carried himself. I guess you don't know for sure but it certainly doesn't seem like it has."

Horse racing was treated to its first Triple Crown winner in 37 years when American Pharoah accomplished the feat in 2015 and California Chrome captivated the sport a year earlier by winning the first two legs of the series.

But Patch is striking a different chord with onlookers as he seeks to extend his stay in the spotlight of a sport that loves to latch onto a feel-good story.

Patch, who was named before his eye was removed, is at 40-1 for the 1-1/4 mile (2000m) race in Louisville featuring the top three-year-old thoroughbreds.

The son of former Belmont Stakes winner Union Rags entered the Kentucky Derby scene after a second-place finish in last month's Louisiana Derby.

It was an impressive performance for the inexperienced Patch, who had only run twice before and was competing in his first graded stakes.

Nothing about Patch sets him apart from the other horses until onlookers catch a glimpse of the hollow cavity on the left side of his face.

Patch's eye was swollen and tearing one morning last year and the decision to have it removed was only made after it was determined nothing could be done to save the eye.

He didn't race until January and February at Gulfstream, where he finished second in one race and won the other, before heading to the Louisiana Derby.

"He's a remarkable horse to lose his left eye in the middle of last summer and recover as quickly as he did," Pletcher said.

"It seems to never faze him."

No tags for this post.
Similar Sports Betting News