Noel Callow wins reckless riding appeal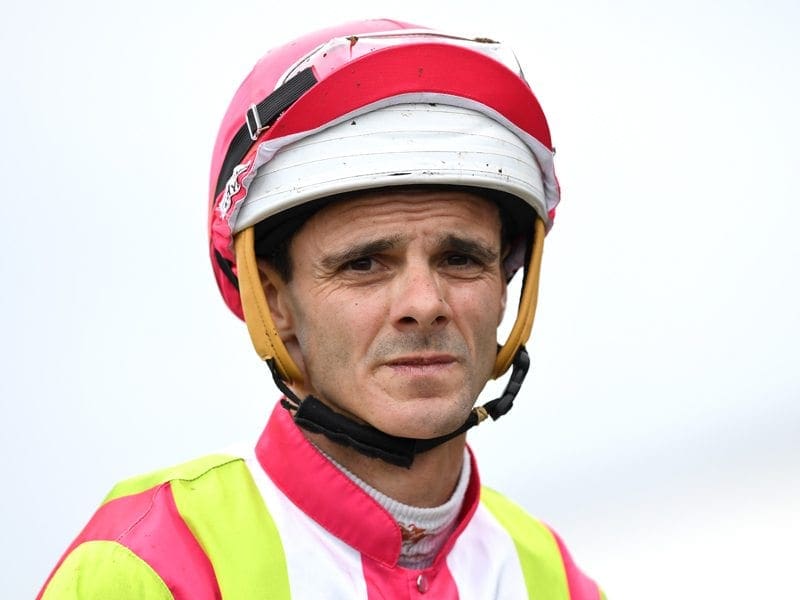 Noel Callow has successfully appealed a reckless riding charge imposed by Racing NSW stewards.

Noel Callow has successfully appealed a reckless riding charge imposed by Racing NSW stewards for his ride on Montoya's Secret in the Group One Vinery Stud Stakes.

The Victorian jockey also succeeded in having a one-month careless riding ban for the same ride reduced by a week when he appeared before the Racing NSW Appeal Panel on Monday.

Callow, who summoned retired champion jockey Jimmy Cassidy to assist in his his defence, also had a $15,000 fine halved.

Although he pleaded guilty to a careless riding charge at a race day inquiry, Callow insisted his actions over the final 80 metres of the 2000m-race for three-year-old fillies at Rosehill last month did not constitute reckless riding.

He told the panel he had erred in not taking action to straighten Montoya's Secret quickly enough but disagreed that Foxplay has been severely checked and her jockey Hugh Bowman had been placed in danger.

Callow did concede had not checked the position of rival horses, notably Foxplay, because he thought he was far enough in front.

After watching a replay of the race Cassidy said Callow had been careless, not reckless, and Bowman had contributed to the incident because he allowed Foxplay to veer inwards towards Montoya's Secret.

He felt Foxplay, who finished fourth, two lengths from the winner, was eased rather than severely checked by Montoya's Secret shifting ground.

Defence counsel Paul O'Sullivan also strenuously denied Racing NSW chief steward Marc Van Gestel's claim Callow had adopted a "win at all costs" strategy that endangered fellow riders.

He said had Callow had that mentality he would have continued using the whip on Montoya's Secret over the final 50m and not attempt to straighten the horse, an argument the three-member panel accepted.

Once the reckless riding charge was expunged from Callow's record, Van Gestel said the $15,000 fine was imperative because of the significance of the race.

"It's a $500,000 race and we've got a horse (Foxplay) being put out," Van Gestel said.

"A message has to be sent that there will be significant monetary penalties imposed to ensure the integrity of the race and the safety of jockeys riding in the race.

"Clearly this rider threw caution to the wind.

"We don't want our feature races destroyed. There needs to be a deterrent by a way of a big stick."

However, O'Sullivan said the $15,000 fine – an approximation of Callow's winning percentage – was not warranted because it was based on two guilty findings and the reckless charge no longer applied.

He also argued Callow should not be charged twice over the same incident.

Panel chairman Tim Hale agreed the $15,000 figure was excessive, but said a monetary penalty was still justified.

Callow, who can resume riding on April 23, left the hearing without comment.

No tags for this post.
Similar Sports Betting News