New Zealand Breakers odds & betting tips, NBL Grand Final Game 2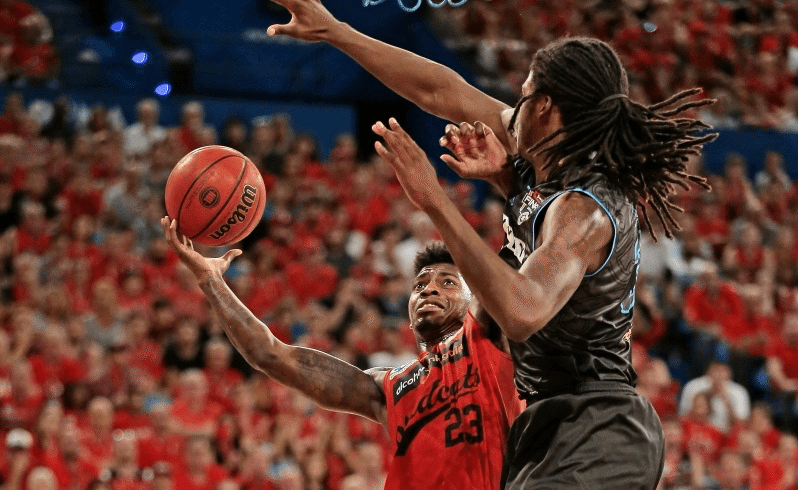 March 4, 5:30pm. North Shore Events Centre
THE Perth Wildcats went 1-0 in the best of three for the NBL Finals on Wednesday night with a closely-fought 82-76 victory.
With strong performances coming from Matthew Knight (16 points) and Nate Jawai (15 points), the Wildcats were able to get out to a commanding early lead and hold off the fast-finishing Breakers, which will be looking forward to playing at home for Game 2.
With a 10-hour flight scheduled for Thursday, both teams will have limited recovery time for the second game on Friday night in Auckland. The Breakers performed as many expected on Wednesday and they hung around for most of the second half, but getting into foul trouble got them into a tricky situation as it has all season.
The Breakers should arrive home in good spirits knowing they limited Jermaine Beal to seven points and only one of seven field goal makes. They also held the Wildcats to 4-21 from the three-point line and if they can keep Perth off the free-throw line, they should make this game 1-1 heading back to Perth on Sunday for Game 3.
NBL Finals Game 2 betting
New Zealand Breakers – $1.48
Perth Wildcats – $2.67
Bookmakers have set this line similar to the opening game of the finals in favour of the home side. The Breakers lift to another level playing at home and especially at the North Shore Events Centre where they won the title against the Cairns Taipans last season.
We thought the Breakers would have a chance of upsetting Perth at home in Game 1 and we weren't far off the mark. They were in with a chance heading into the fourth quarter, but getting into foul trouble was their biggest barrier. If the likes of Mika Vukona and Charles Jackson can stay on the court, the Breakers will be awfully tough to beat in this game.
Charles Jackson seems to foul out in every game and it's his youthful exuberance the Breakers need. He loves a good dunk and he can stop the likes of Nate Jawai and Matthew Knight from getting easy buckets around the rim.
The handicap betting market is also framed the same as Game 1. Sportsbet.com.au have the line at 4.5 and we're expecting that to shift to 5.5 as the game draws nearer.
The Game 1 points spread line moved to 5.5 late in the betting with a wealth of money coming for the home side and we don't see any reason that won't happen again. Both sides are tough to beat at home and we can see the Breakers taking this game by 6-10 points.
Breakers -4.5 ($1.90) at Sportsbet.com.au
Another betting option is the total points which is currently set at 165.5. There were only 158 points scored in Perth on Wednesday night and that typical Perth/New Zealand defence should show up again.
Both teams are tough to beat defensively with Damien Martin for the Wildcats and Vukona and Charles Jackson for the Breakers. They can all limit the easy buckets and make scoring tough for the likes of Casey Prather, Jermaine Beal, Cedric Jackson and Corey Webster.
The high-scorer for the Breakers in Game 1 was Corey Webster with 19 points, but he might need to hit the 20's in order for the Breakers to win comfortably. He had support from Cedric Jackson (14) and Charles Jackson chimed in with 11 points and 10 rebounds off the bench.
Expect another tight affair and take the under 165.5 points ($1.87) at CrownBet.com.au.
Overall, the Breakers should make it 1-1 and head to Perth for Game 3 on Sunday. The home crowd is a rowdy one and they should thrive on any early momentum they get. Perth will need to attack the Breakers big men and get them into foul trouble for them to take the NBL title.
Game 1 recap and stats
Perth – 82
New Zealand – 76

Perth team stats:

Jermaine Beal – 7 points/4 assists
Matthew Knight – 14 points/5 rebounds
Nate Jawai – 15 points/4 turnovers
Casey Prather – 11 points/6 rebounds
Damien Martin – 9 points/10 rebounds

Points from turnovers – 18
Points in the paint – 38
Second chance points – 16
Fast break points – 4

New Zealand team stats:

Cedric Jackson – 14 points/6 rebounds
Corey Webster – 19 points/2 assists
Thomas Abercrombie – 9 points/5 rebounds
Mika Vukona – 11 points/6 rebounds
Alex Pledger – 4 points/3 rebounds

Points from turnovers – 8
Points in the paint – 28
Second chance points – 10
Fast break points – 0

There are some concerning stats for Breakers punters, in particular the fast break points. They will need to push the tempo more if they are to beat Perth which love a slow-paced game. Expect Cedric Jackson to take more of an aggressive role this Friday.

No tags for this post.
Similar Sports Betting News