NBA East Playoffs Game 1 betting tips & top odds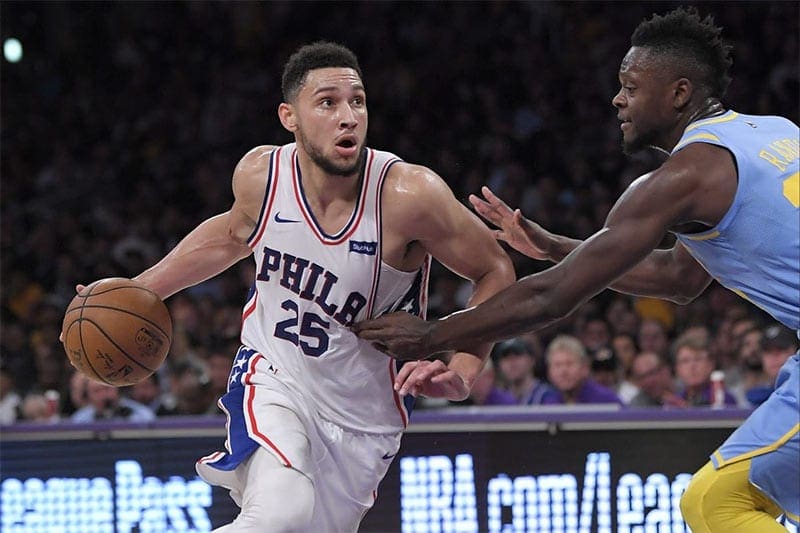 The NBA Playoffs commence this weekend with 16 teams competing for a spot in the 2021 NBA Finals. BettingSite takes a look at the first-round matchups in the Eastern Conference, with odds provided by Sportsbet.com.au.
---
Philadelphia 76ers (1) vs Washington Wizards (8)
Game 1: Philadelphia 76ers -6.5
The Washington Wizards qualified as the eighth seed after beating the Indiana Pacers in the play-in stage. Philadelphia's Joel Embiid is the key factor in this series, as the Wizards are starting Alex Len at the five with Robin Lopez as bench cover. The 76ers will run offence through Embiid and bully the Wizards en route to a big win.
Series: Philadelphia 76ers to win 4-1
Although a sweep is on the cards, we think Bradley Beal and Russell Westbrook will lead the Wizards to at least one win against Philly, possibly when they clash in Washington in Game 3 and Game 4. Tobias Harris and Seth Curry will help spread the floor, giving space for Ben Simmons and Embiid to work in the paint against the Wizards' weaker interior defence.
---
Brooklyn Nets (2) vs Boston Celtics (7)
Game 1: Kyrie Irving to score 25+ points
It was an easy choice picking Kyrie Irving out of Brooklyn's big three scorers in this match, as the former Celtic averaged 30 points against his old side from their three clashes this season. The value for Kyrie has inflated this week since he will share the court with Kevin Durant and James Harden, and we are more than happy to accept the boosted odds.
Series: Brooklyn Nets to win 4-0
Adding Blake Griffin to the Nets was a smart move, as the six-time NBA All-Star can still provide plenty of value at 32-years-old. The Celtics only won five of their last 15 regular-season matches, and we expect their losing will continue against Brooklyn here. Unless Jayson Tatum scores 40+ points, the Celtics are simply not good enough to beat the Nets in any game during this series.
---
Milwaukee Bucks (3) vs Miami Heat (6)
Game 1: Khris Middleton to score over 21.5 points
The Milwaukee Bucks and the Miami Heat faced off in last season's Eastern Conference semi-finals, which was famously won by the Heat. Khris Middleton was the Bucks' best scorer during their previous series, averaging over 25 points per game against the tough Jimmy Butler defence. Middleton should thrive in front of his home fans and score at least 22 points in Game 1.
Series: Miami Heat +1.5 games
The Heat entered the Eastern Conference semi-finals with similar odds to this current series, yet they came out on top with a 4-1 scoreline. We think the Heat are a chance to win this series without their injured new recruit, Victor Oladipo. Milwaukee will not run away with an easy win this year, which has us convinced the $2.09 price for Miami +1.5 games is the best choice.
---
New York Knicks (4) vs Atlanta Hawks (5)
Game 1: Derrick Rose to score over 16.5 points
Trae Young may be one of the best young point-guards in the NBA, but he can be exposed on the defensive end. Derrick Rose has scored over 16.5 points in five of his last eight matches, including four outings with over 20 points. Rose will step up to match the playoffs intensity and score heavily on Young with his excellent finishing at the rim.
Series: 7 total games
Online bookies are predicting a very close series between the Knicks and the Hawks, as their odds are basically level before this first contest. We are learning slightly towards New York in this series, but it is hard to trust the Knicks given this will be their first playoffs appearance since 2013. This first-round series between should go the distance.