MP with share in poker machine company slams poker machines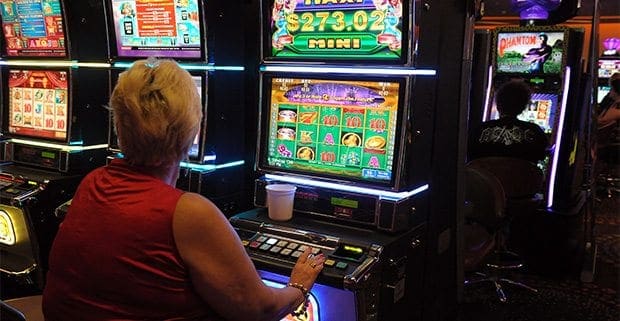 EVER heard the one about the politician who had shares in a poker machine company, but thinks gambling is a "social curse"?
In an almighty case of double standards, Victorian MP Sarah Henderson owns a stake in poker machine maker Aristocrat Leisure Ltd, according to the Geelong Advertiser.
The Corangamite MP lamented to Parliament last month that the city of Geelong was fourth on the list of pokie losses.
"You can see that $2.2 billion was gambled in Geelong," Ms Henderson said.
"Pokies take $50 billion in Victoria, and my wonderful region — the City of Greater Geelong — was fourth on the list of municipalities losing the most.
"Gambling is a social curse for many families where it runs rampant and causes enormous issues with family breakdown and with financial hardship."
Any punter who likes a flutter on the pokies will know the name Aristocrat, which is one of the world's largest poker machine makers. And so, it seems, does Henderson.

The Advertiser reports she refused to reveal how big her shareholding was, or how much she had profited from it, only saying in a statement: "my shareholdings are detailed in my Register of Members' Interests as is required."

She would tell Parliament in February that problem gambling was a "considerable issue" in her electorate.

"We understand and we know that gambling is an addiction which affects so many families," she said.

"We have all heard so many stories about families losing their homes, losing their livelihoods, getting caught up in illegal activity trying to repay their gambling debts and, of course, causing enormous damage to the family unit.

"It is all too easy for a person to click or to push on a particular app and to make a decision that may end in trauma or absolute hardship for them and for their family."

No tags for this post.
Similar Sports Betting News