LNP firms in Queensland as support swells for One Nation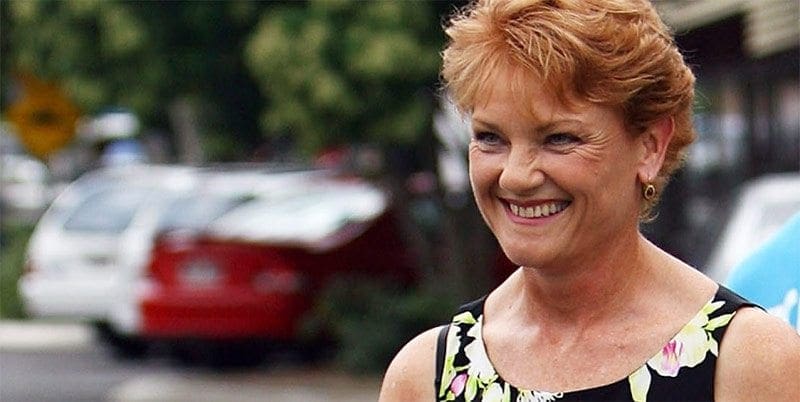 Online bookmaker Sportsbet.com.au has installed the Liberal National Party as -149.25 favourites to win the Queensland state election in 2018.
The office is currently held by Labor's Annastacia Palaszczuk, who edged out Campbell Newman in 2015 to form a minority government with support from independent crossbenchers.
But as Pauline Hanson's One Nation continues to gain momentum, the Palaszczuk's chances of seeing a second term appear to be dwindling.
The ALP has drifted from -114.94 out to +115 to win the election, while the odds on a hung parliament have roared in from +100 to -200.
"There's been a surge of support for Pauline Hanson and her One Nation party, they're $16 to win the Queensland election now but that price could shorten sharply before election day," said Sportsbet's Will Byrne.
Apparently feeling the lack of love from voters, the Palaszczuk government has moved to remind Queenslanders of its achievements over the past two years.
A statement released on Tuesday claimed that 442 of the 553 commitments made during the 2015 election campaign had already been met.
"That's 80% of our commitments delivered 66% of the way through a three-year term," the Premier said.

"We stopped the sale of assets. We are restoring frontline services.
"Two years ago, Queenslanders told us they wanted frontline services restored.
"Between March 2015 and September 2016, we have appointed more than 2390 new nurses, 770 new doctors, 1990 new teachers, 990 new teacher aides and more than 250 new police officers.
"We have announced 129 new child safety positions, in addition to the 166 employed over the last two years to help rebuild our Child Safety Services workforce.
"This contrasts to the 225 positions cut by the LNP.
"Nine out of every ten public servants are now employed in frontline services and frontline support roles."
The ALP might be losing ground north of the Tweed, but a very different story is unfolding down in the Central Coast region of New South Wales.
Hot on the heels of similar scenarios in the Manly and North Shore, the resignation of Labor MP Kathy Smith has triggered a by-election in Gosford – one of the most marginal seats in all of Australia.
Smith edged out the sitting LNP member Chris Holstein by a mere 200 votes back in 2015, yet Sportsbet has Labor odds-on at -166.67 to retain power.
The ALP's biggest threat is One Nation (+300), with the Liberals sliding back to the third line at +400.
"The Liberal Party lost Gosford at the election by only a couple of hundred votes but this time the odds are very much against them reducing that margin and looks a safe Labor hold," said Byrne.
2018 Queensland election betting
All markets by Sportsbet.com.au
Party of next Premier
Liberal National Party – -131.58
Australian Labor Party – +115
Pauline Hanson's One Nation – +1500
Hung parliament?
Yes – -200
No – +150
One Nation seats won
None – +650
Between one and four – +250
Between five and nine – +175
Between 10 and 14 – +300
Between 15 and 19 – +650
At least 20 – +1000
NSW by-election outright odds
All markets by Sportsbet.com.au
Gosford
Australian Labor Party – -166.67
Pauline Hanson's One Nation – +300
Liberal National Party – +400
Christian Democratic Party – +5000
The Greens – +10000
Manly
Liberal National Party – -100000
The Greens – +1500
Australian Labor Party – +2500
Independent (James Mathieson) – +5000
North Shore
Liberal National Party – -2000
The Greens – +1000
Independent (Jilly Gibson) – +1000
Australian Labor Party – +1500
Independent (Jillian Skinner) – +2500
Christian Democratic Party – +3300