Ladbrokes becomes first Aussie bookie to sign on for Global Tote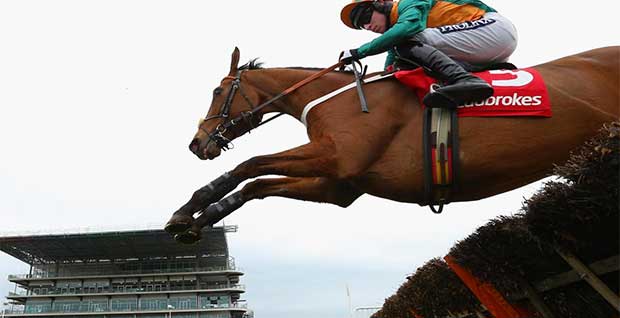 Australian-owned Topbetta has potentially hit the big time, with UK betting giant Ladbrokes announcing it has signed on to provide customers with a product called Global Tote.
Licensed in Alderney, Topbetta's Global Tote is a wholesale tote product which will enable punters to join in on a global betting pool. Linking up with Ladbrokes means they will have an enviably large world wide player base to market the product to.
The Global Tote has already gained the support of Racing Victoria, Racing New South Wales, Racing Queensland and the Canberra Racing Club. Topbetta insiders believe it has the the potential to reshape how the world bets on Australian thoroughbreds, a situation that Ladbrokes Australia CEO Dean Shannon believes will be beneficial to all parties involved.
"The Global Tote is a solid initiative with significant upside for operators as well as delivering more choices to clients seeking the best odds. We look forward to kicking off as soon as possible," Shannon said.
The Global Tote has been sold as win-win for the gambling and thoroughbred industry. It's designed to enable punters to bet into large, international pools, which create greater competition, odds and returns. For bookmakers, the Global Tote will offer reduced risk, create higher turnover and provide a better product to its customers.
Ladbrokes is expected to launch the product over the next fortnight.
Capturing the Australian market for its newest product is a huge win for parent company TopBetta. No global betting pool on thoroughbred racing would be complete without the fast-growing Australian market.
TopBetta CEO Todd Buckingham said the coup was a big step for a betting product he hopes will take the world by storm.
"It's exciting that the Global Tote has its first big corporate bookmaker on board and this new tote will enhance wagering outcomes for not only Ladbrokes Australia, but operators, punters and racing bodies on a global scale," he said.
"This is another key step along the journey for The Global Tote. Having one of Australia's largest and fastest growing bookmakers on board really supports what we believe is the most disruptive product in wagering."
"We are also in continued discussions with operators and punters globally to be a part of The Global Tote."
The editor's take on the Global Tote
BettingSite.com.au is not yet convinced that the Global Tote will be the winner it's touted to be.
On the surface, it looks like good, but there's questions yet to be answered.
How will the tax system work? Will bets from Australian residents into the global pool be subject to the same turnovers and fees that other corporate bookmakers and punters pay?
Could enormous overseas dollars twist and corrupt betting markets? Will liquidity be an issue?
In theory, it's attractive. With global pools, markets on overseas racing will be more accurate and Aussie punters will be subject to betting patterns from all around the world, instead of just in their home state – those fluctuations can better inform punters parting with their hard-earned.
Also, the Global Tote could introduce more overseas punters to Australian racing – which you can bet your bottom dollar is the reason all of the state racing organisations have rushed to be involved – more punters from around the world, more money in taxes, fees and regulations.
File this story under 'interested, but not yet optimistic'. We praise TopBetta and Ladbrokes for attempting to break new ground in the industry, but suggest you tread carefully in the early days after its launch.
In our pursuit of more information, BettingSite is yet to receive answers from TopBetta or Ladbrokes – we will update this story as those details come to hand.
[interaction id="583ff06b2c6873750737a171″]