Kansas City Chiefs Firm Favourites In Super Bowl 54 Betting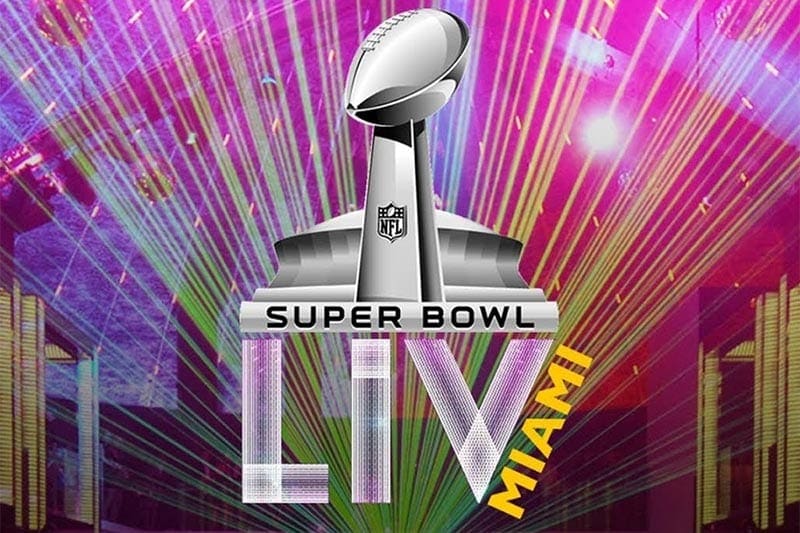 Kansas City Chiefs vs San Francisco 49ers

Super Bowl 54 Betting Odds & Game Info

Super Bowl 54 Betting Odds
Kansas City Chiefs $1.77 at Sportsbet | San Francisco 49ers $2.05 at Sportsbet
When
Monday, February 3 at 10:30am AEDT
Where
Hard Rock Stadium, Miami Gardens, Florida US
Watch Live
Foxtel, Kayo
Kansas City Chiefs vs San Francisco 49ers Super Bowl 54
Kansas City Chiefs are the $1.77 favourite with Tabcorp to take out Super Bowl 54 against the San Francisco 49ers ($2.05).
San Francisco started the season at $41 shortening to $5 before the first week of playoffs whereas Kansas City were $8 at the beginning of the season firming to $5.50 before the playoffs.
As well as being able to bet on who will be the champion, TAB have released a number of novelty markets for the Super Bowl including the length of the national anthem, how many songs will be sung during halftime, colour the sports drink poured on the coach and who the MVP will thank first.
Super Bowl 54 Betting
$1.77 Kansas City
$2.05 San Francisco
Super Bowl Novelties*
*markets only available in NSW
Half Time Show Songs
$1.70 Over 8.5 songs
$2.10 Under 8.5 songs
National Anthem Length
$1.65 Anthem under 132.5 seconds
$2.15 Anthem over 132.5 seconds
Sports Drink Colour Poured on Coach
$2.00 Purple
$4.25 Red
$5.50 Lime/Green/Yellow
$8.00 Orange
$9.00 Clear/Water
$10 Blue
$15 No liquid thrown
Who the MVP Mentions First
$2.75 Teammates
$4.50 Family
$5.00 God/Religion
$5.00 City
$6.00 Other
$9.00 Coach
$17 Owner
Where the smart money has gone Super Bowl 54
Big bets placed since the two teams were confirmed to be playing in the Super Bowl
Kansas City Chiefs
$5,000 @ $1.77
$2,000 @ $1.77
$1,800 @ $1.77
San Francisco 49ers
$4,000 @ $2.05
$1,000 @ $2.05
$1,000 @ $2 MULTIPLE TIMES
Bets placed prior to teams making Super Bowl:
Kansas City Chiefs
$2425 @ $5.50 {December 30}
$1000 @ $8 {December 29}
$1000 @ $6 {October 3}
$500 @ $10 {January 13}
$500 @ $9 {January 13}
San Francisco 49ers
$2000 @ $2.75 {January 13}
$2000 @ $2.30 {January 1}
$1000 @ $9 {October 30}
$800 @ $17 {October 12}
$750 @ $12 {October 16}
$700 @ $9 {October 31}
$500 @ $41 {September 2}
$350 @ $34 {April 15}