Josh King returns to the ring for career-defining Katsidis fight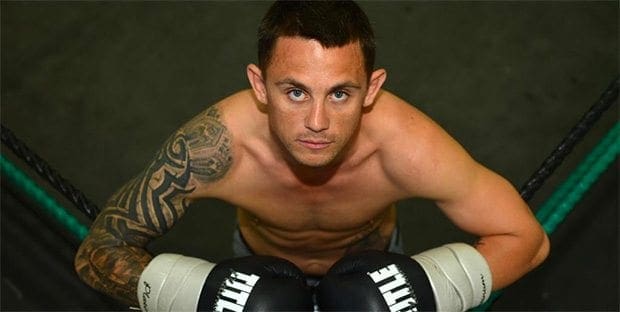 TOWNSVILLE boxer Josh King will face the biggest test of his career when he steps into the ring on Saturday night against former legend Michael Katsidis.
King comes into the fight 16 months after tasting defeat on the world stage, going down to Scottish star Ricky Burns when fighting for the WBO International Lightweight Title.
With a lengthy break to clear his head, King says he is ready to bounce back at the Rumours International fight in his hometown on the weekend.
"I am feeling great," King told BettingSite.com.au.
"After the loss over in England I just wanted to have a little bit of a break, which worked in well as my partner and I had a baby last year.
"There was a short time where I considered giving it away completely, especially straight after the loss, but there was always a part of me which knew I was going to fight again.
"It was good to have the break away from everything for a while and to allow myself to get keen and focused again ahead of this year."
The 30-year-old boasts 20 wins and four losses since debuting on the professional stage back in November 2007, including nine victories by knock out.
King knows he will have to produce his best to be any chance of defeating Katsidis this week, with the former multiple world title holder once revered as one of the most exciting sluggers on the planet.

However, Katsidis will also have plenty to prove on Saturday night, having not stepped into the ring in more than two years since defeating Filipino boxer Rodynie Rafol in a points win in Melbourne.
It will also be an emotional fight for Katsidis, with the pair fighting for the Braydon Smith memorial belt.
Smith was the son of Katsidis' long-time trainer Brendon Smith and sustained a brain bleed during a 10-round featherweight bout back in 2015.
"I think there is a lot of pressure on him given how big he was during his career and also given the belt that we are fighting for and all of the Braydon Smith memorial – it is all going to pile up," King said.
Nevertheless, King says the Katsidis fight is still set to be the most challenging bout of his professional career, but remains confident heading into the ring.
"I have just got to be smart with my boxing and try to out think him," he said.
"I think taking on Ricky Burns was my toughest fight up until that stage, but Michael is probably a bit more aggressive and has that extra power [behind his punches].
"Style-wise I think Ricky was more slick, whereas you know Michael has that power, so it's definitely going to be my hardest fight physically, but with that being said I think it will be a more winnable fight against Katsidis."
A victory would also be a huge boost on King's rap sheet as he strives to head back overseas and fight more big names into the future.
"It's a fight that I have taken on knowing that I can beat Michael and as soon as I do I want to be back over in England or America – back on the bigger stage.
"It's awesome to be stepping into the ring with Michael – it's great to be fighting a big name and I am confident I can win."
Katsidis vs. King – latest Sportsbet odds
Michael Katsidis $1.15
Josh King $5 with Sportsbet